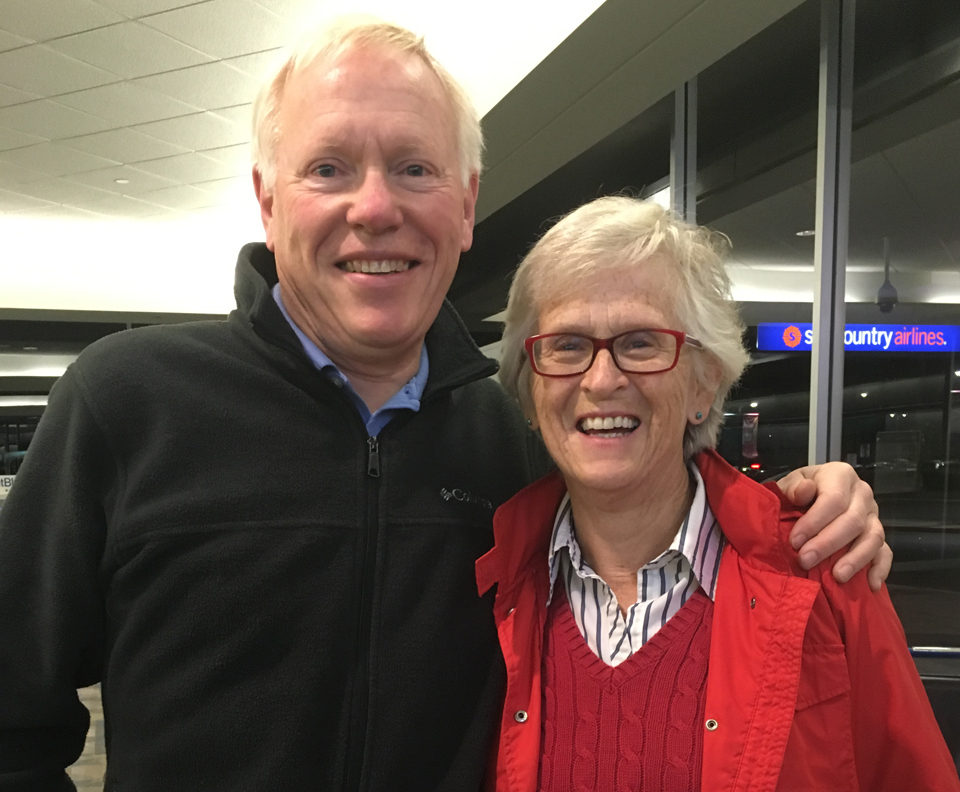 Doug and Norah restore my faith in family. They are the heads of an incredibly warm, loving crew that currently includes their three grown children and two grandchildren. And even after more than 40 years of marriage, they're still affectionate with—and genuinely interested in—one another.
I've known the pair since I was in high school with their firstborn, Laura. They had distinguished careers that led Doug to the Canadian Commercial Corporation and Norah to the Canadian International Development Agency (now Global Affairs Canada) before retiring. But although they were very successful in their professional lives, it's their personal side I'm familiar with.
From that vantage, this is what I've seen: Two endlessly welcoming, compassionate, positive and supportive people. I've watched them take people in when they had nowhere else to go, and unquestioningly embrace others who were at their emotional wits' end. They even offered up their home when I shot my short film Bliss—including for an unexpected day of shooting after another location fell through at the last minute.
I have only to think of Doug and Norah's generosity and beaming faces to make my heart smile. I'm grateful to know these two, and to know that people like them exist.
By Amanda Sage (words), Ottawa, Ontario & Laura Patriquin (photo), Toronto, Ontario