Kieran, cross-country ski coach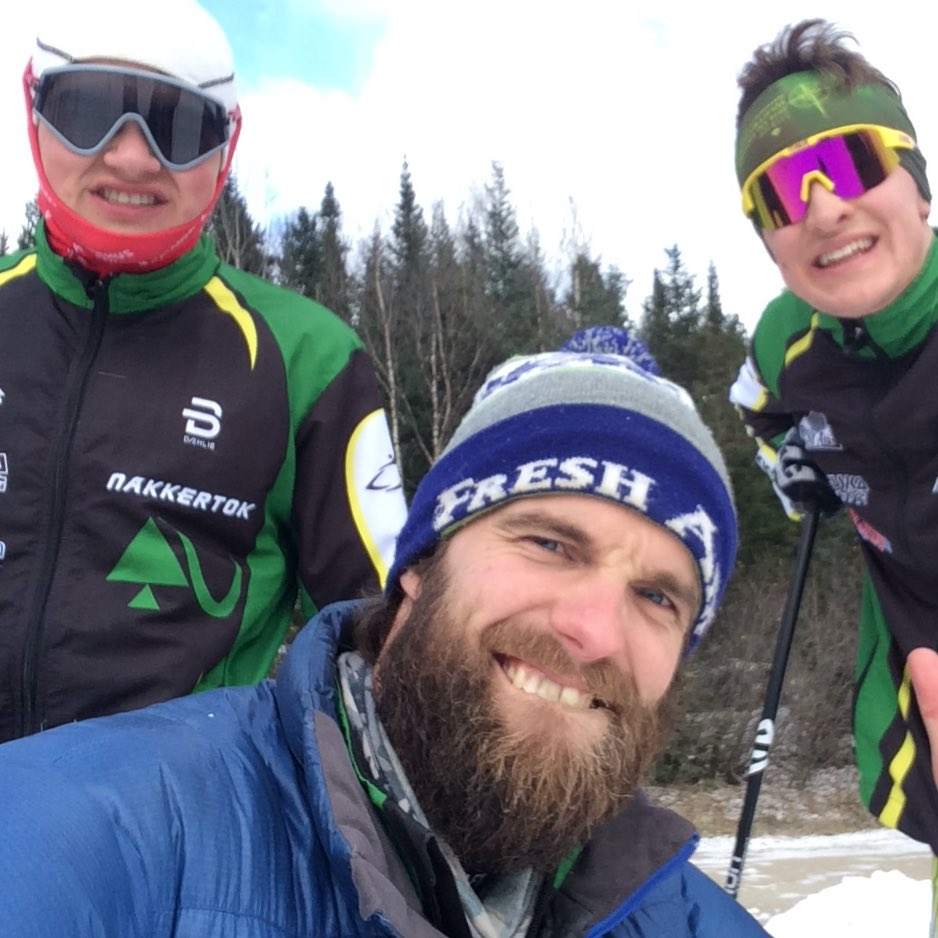 Through my 16+ years of cross-country skiing, I've never been coached by anyone as incredible as Kieran.
Once an athlete himself, Kieran started skiing for Nakkertok Nordic Ski Club as a preteen, and later, after a brief hiatus at the University of Waterloo, he came back as a mentor and role model: one of the coaches of the Learn to Compete program at Nakkertok and the sole full-time coach of its Train to Compete program.
In any given year, Kieran oversees the training of upwards of 50 athletes aged 16+. Yet it seems he always has the time and energy to sit down and talk with each athlete individually, and from that, draw up individualized training plans to help us succeed as athletes.
Despite the obvious effort Kieran puts into our plans and of course orchestrating each of the six practices he runs weekly, I'm most impressed by race-trip Kieran. Between waxing and testing skis, attending coaches meetings and leading team meetings, one would assume he has little extra time. And even so, Kieran always makes time for us, whether we need a pep talk, race tactic advice or good old-fashioned cheering out on the course.
Kieran's hard work has paid off: under his coaching, Nakkertok has won the Canadian Ski Championships aggregate banner nine times in a row and produced many high-caliber athletes. While he may be leaving Nakkertok soon, he's influenced hundreds of athletes and inspired many to continue the sport for life.
By Nick Cheney, Kingston, Ontario