Dr. Deborah Saucier, neuroscientist
"If you have an interest and a desire (to study science), you should be able to try it out in low risk ways, with lots of support and help to ensure that you can succeed."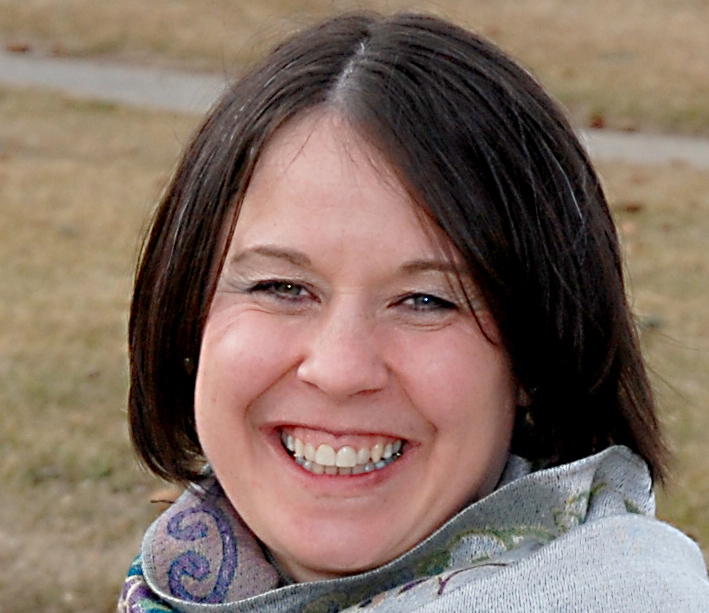 Science has always come naturally to Dr. Deborah Saucier. As a student at Central Collegiate High School in Regina, Saskatchewan, science was her best subject. Now, as a Professor of Neuroscience and a Tier II Canada Research Chair at Alberta's University of Lethbridge, one of her primary goals is to foster a nurturing environment so that other scientists have the support and resources they need to succeed.
Deborah (Deb) was recommended as a Kickass Canadian by Dr. Ron Teather, a Lethbridge-based biotechnology scientist at Agriculture and Agri-Food Canada (AAFC). "Deb is widely recognized as being exceptionally creative and effective," says Ron, who's acquainted with her as a friend and colleague. "While I know many accomplished scientists, and a few outstanding ones, Deb stands out for the depth, breadth, pace and quality of her engagement with life."
An educated perspective
A significant part of Deb's drive and motivation stems from her education. Before the days when her name was trailed by a long list of letters, she was simply Deb, a bright young Métis woman who excelled in school without having to put in much effort.
At the end of Grade 11, her perspective was turned on its head. She was one of two students from Saskatchewan accepted that year to attend the prestigious Lester B. Pearson United World College of the Pacific in Victoria, British Columbia. The school offers full scholarships to 200 promising students from around the world for a two-year pre-university International Baccalaureate Diploma Program.
Deb explains that United World College (UWC) aims to promote peace, understanding and tolerance by bringing together future leaders from across the globe, and exposing them to one another's cultures while broadening their academic horizons. "(The students) are people who will have the ability to influence culture and policy. (UWC)'s belief system is that you can't start a war with people you know."
The experience had a profound effect on the budding scientist. "It's completely shaped my world view, and given me a strong moral compass as far as my belief systems," she says. "It allowed me to really develop different viewpoints about the world than perhaps I might have had I stayed in a small school in a small town."
Among other things, Pearson College gave her insight into what life was like for people who are new to Canada. As with the other Canadian students, she was required to study a foreign language so that she could experience the challenge of trying to work in a different tongue.
The institution also nudged her work ethic into high gear. Throughout high school, she'd relied on her natural intelligence to coast to the top of the class. "When I went to (Pearson College), they expected you to work," she says. "That was a huge shock because I had to actually study and work hard. And working as hard as I could, I found that I still wasn't the best because many of the students… had taken all this stuff already and so it was review for them."
Rather than getting frustrated and giving up, Deb used the experience as a valuable lesson: to compete with herself rather than anyone else. "That is a tremendous life lesson that has really stood me in good stead for my life now as an academic," she says. "If I compete against other people, I'll be disappointed because there will always be people who have more grants or recognition than I do. But if I do my best and follow my heart, and I'm happy with my accomplishments, that will actually allow me to have a long and productive academic career."
A marvel of the mind
She's well on her way. Upon graduating from Pearson College, Deb enrolled in a psychology program at the University of Saskatchewan. But after two years in the much milder Victoria, the chilly Saskatchewan winters felt even more severe. She transferred to the University of Victoria, where she finished her undergraduate degree in psychology.
Deb had been considering a career in geriatric clinical psychology, but her plan changed course when she enrolled in Dr. Michael Corcoran's neuroscience class. "It completely and utterly encapsulated my experiences in science with what I loved in psychology," she says. "It was this nice melding of these two interests that I had."
Michael, who is now a Professor of Anatomy and Cell Biology at the University of Saskatchewan, quickly became a key mentor in her career and in her life. He encouraged her to apply for graduate studies at the University of Victoria, and served as her thesis advisor when she was accepted.
"I really loved it," she says. "I was studying epilepsy and how the brain produces epileptic seizures. It was the most fascinating field I could imagine… I spent hours in the lab. I spent Christmas day in the lab."
Going in the right direction
Deb went on to complete a PhD and postdoctoral fellowship in Neuroscience at London's University of Western Ontario. In 1996, she accepted a faculty position in Psychology at the University of Regina. Three years later, she moved to the University of Saskatchewan as Associate Professor of Psychology.
By that time, her focus was on studying how the human brain understands spatial relationships. For example, "How do you know where north is? Can you point to your house? How do you know how to get to your house?" she explains.
In particular, she wanted to examine the sex differences in understanding space. Most of the literature indicated that men were better than women at navigating. "I thought that was really interesting, but it didn't jive with my experience because I was never lost," she says. "I know where I am."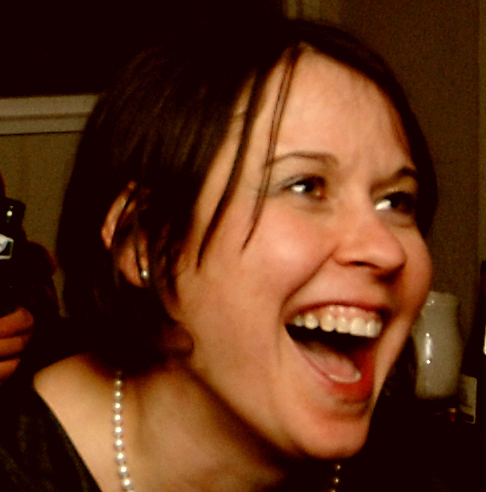 Taking the wheel
Deb began reading more extensively, and caught on to the notion that women might not be inferior at navigating; they might simply rely on different cues that weren't being tested in the lab.
She started conducting her own research. She ran an experiment that required men and women to complete a route based on abstract, cardinal directions (e.g. north and south), as well as one based on landmarks and personal references (e.g. turn left at the purple door). Deb discovered that men were in fact better at following abstract directions; they made fewer mistakes than women, and arrived at the destination sooner. But when it came to personal references and landmarks, women performed the same or better than their counterparts.
"Men weren't attending to the landmarks," she says. "We'd tell them to turn left at the purple door, and we'd have to haul them back after they went right through the doors."
Her study attracted a lot of attention from the science community because it was one of the first demonstrations that women could accurately navigate in the real world. "You just had to provide information to them in a way that was useful," she explains.
As far as practical implications, Deb uses GPS devices as an example. In general, women tend to rotate maps to face the direction in which they're headed, whereas men tend to keep north pointing north. She suggests that it would be beneficial to create GPS devices that can switch from one orientation to another, depending on user preference.
Moving forward
Throughout her seven years at the University of Saskatchewan, Deb made a strong impression on the neuroscience community and established her reputation for successfully attracting research funding. But the school didn't have any Research Chairs open, so in 2006, she accepted her current position as Canada Research Chair at the University of Lethbridge.
Life in Lethbridge has been good to her. She lives there with her husband, artist Chai Duncan, and their three-year-old daughter Mia. Still, when a fascinating job offer recently came her way, Deb found herself unable to refuse. In July of this year, the family will relocate to Oshawa, Ontario, where Deb will become Dean of Science at the University of Ontario Institute of Technology (UOIT).
Founded in 2002, UOIT is a young school, but it already has more than 7,500 undergraduate and graduate students on two campuses. Deb says she wasn't familiar with the institution when she received the job offer. But upon looking into it, she was extremely impressed by its programs, facilities and philosophy. "It struck me as a really amazing opportunity to work at an innovative, exciting place that shared many of the research values that I had," she says.
Exciting as it may be, relocating her family to another province is a big move. Chai will have to give up his position as a technician at the University of Lethbridge Department of Art, and he has yet to find a new job in Oshawa.
Deb credits Chai with empowering her with the courage to pursue her professional goals. "My husband's following me from place to place, and potentially giving up on his career as an academic to facilitate my career," she says. "He really believes in me. It's because I have such a supportive spouse that I'm able to take some of these risks, like moving to Lethbridge without knowing a single soul or moving to Oshawa."
UOIT doesn't have an art department, so Chai hopes to find work in one of the nearby colleges or universities. Failing that, he'll focus more intently on his own art. He's involved in a collective called 12 Point Buck, which explores "representations of nature as artifice." Chai also does individual work involving photography and painting, with a focus on wildlife.
Opening minds
Once the family—including wheaten terrier Zoe and cat Pixel—is settled in Oshawa, Deb has some clear goals set out for her work at UOIT. Top among them are increasing the new school's visibility, and increasing diversity within the student population.
"I'm a Métis person and I know for a fact that, throughout Canada, representation of First Nations, Métis and Inuit peoples is low," she says. "The best way to improve the standard of living for anyone is (to get) a university education. So I'm very committed to trying to engage First Nations communities and trying to figure out what we can do to improve the education of those people."
Drawing on the lessons she learned at Pearson College, she is also keen to better integrate New Canadians into the student body. And she's making it a priority to promote science as a great career for women. Ultimately, her goal is to open the doors of UOIT so that a university education—in science or any other field—is available to anyone who wants one, regardless of background, ethnicity or sex.
"I have been so incredibly fortunate in having great mentors all the way through (my career)," says Deb. "I think one of the best ways I can pay them back is by trying to encourage people who maybe didn't think they could succeed in science, to try it out and to give them full reign and to really support them… If you have an interest and a desire, you should be able to try it out in low risk ways, with lots of support and help to ensure that you can succeed."
*            *            *
To contact Deb, email [email protected].