Don R. Campbell, real estate advisor-investor-author
"I create success in my business and all areas of my life so that everyone has everything they need to be comfortable and to enjoy their lives."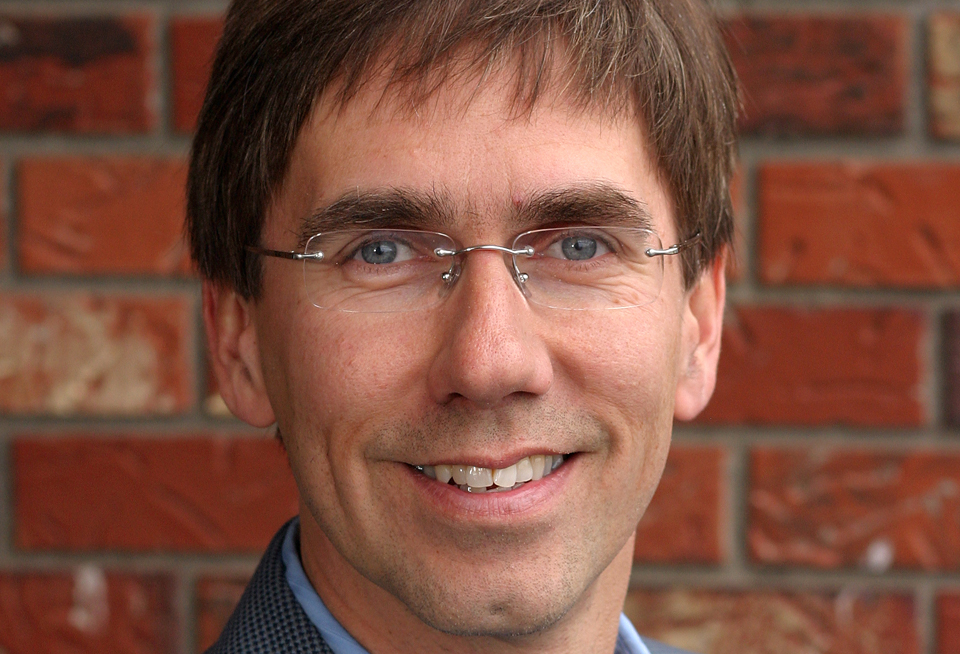 In early 1992, Don R. Campbell wasn't much involved in real estate. He'd saved up enough at a retail job to buy his first residential property in 1985 in British Columbia's Fraser Valley. But other than that, his professional focus was on aviation; he was working at Edmonton's Sky Harbour Aviation as the general manager. Don's career was going very well and he was earning good money, in spite of the fact that he didn't have any formal post-secondary education. He had no need to change course.
Still, when his good friend Alan Jacques convinced him to participate in the weekend-long transformational workshop he was leading, Don agreed. One of the exercises required Don to design his life purpose statement. Much to his surprise, he wrote the following:
To use my humour, honesty and intelligence by reading, gaining knowledge from all sources, and keeping everyone around me in a positive frame of mind.
"It blew me away," says Don. "That was in me? I was the guy who was out buying exhaust and cables for airplanes… I wasn't living by that purpose statement at all in 1992."
At the end of the workshop, Don put his life purpose statement back in the binder, put the binder on a shelf, and promptly let it fade from his mind. But it wasn't to be forgotten forever. Don had revealed his purpose to the universe, and the universe has a long memory…
Living with purpose
Today, Don runs his life and business around that purpose statement. A world-renowned authority on Canadian real estate investment, he eagerly shares his knowledge, strategies and research at conferences and events, as well as online through the Real Estate Investment Network™ (REIN), Canada's leading real estate research, investment and education organization.
Don is president of REIN™ and of Cutting Edge Research Inc., the company that researches and analyzes the market findings REIN™ members have come to rely on. These members, now numbering more than 3,000, have clearly benefited greatly from Don and his team's expertise. Collectively, their clients have purchased well in excess of 29,000 properties valued at more than $3.3 billion, with close to 200 properties added each month.
They also think the world of Don. In fact, it was Ottawa, Ontario REIN™ member John Scanlon who recommended him for this site: "I know Don professionally, but he's just such a great, personable guy that he makes you feel like you know him personally."
On top of Don's speaking and consulting work, he has written four books on Canadian real estate. The first three were best sellers, and the fourth is about to reach that status. Incredibly, he donates 100% of his author royalties, which are sizable, directly to Habitat for Humanity.
In all facets of his life, Don very much draws knowledge from everywhere and spreads it around to improve the lives of others. He owes it all to that 1992 workshop, even if he didn't realize it at the time.
Taking over the REIN™
Don may have shelved his life purpose statement after the workshop, but Alan Jacques wasn't about to give up on his friend. "He saw more in me than any other human being on the planet (ever had)," says Don. "He just kept pushing me to do more."
What Alan had in mind was to collaborate on a publishing venture that would focus on real estate and business success. "Looking back, I realize that Alan used this small enterprise as a catalyst to bring out the best in me," says Don. "It wasn't about the business itself. It was more about pushing me out of my comfort zone before it was too late to make a change."
That push turned out to be just what Don needed. In 1993, he left the aviation industry and returned to his hometown of Vancouver, B.C., where he and Alan started Burns & Campbell Publishing. During that period, Alan Jacques created a business and real estate success group called Success in Action, from which the Real Estate Investment Network™ was formed.
While REIN™ was flourishing in Western Canada, so was Don's real estate portfolio. Through his work with the Alberta chapter of REIN™, his eyes were opened to the real estate opportunities throughout that province, and he began acquiring properties in both Alberta and B.C.
Things were moving along smoothly, but Don still hadn't fully realized his potential. It wasn't until January 2000, when he was unpacking in the new house he'd built in Abbotsford, B.C. for himself, his wife Connie and his parents, that everything hit home. Don came across the binder from Alan's workshop, which he hadn't looked at since slamming it shut in 1992. He pulled out the life purpose statement and was once again floored by it.
"I literally had to sit down and look at it again," he says. "I thought, 'Oh my goodness, I'm doing exactly what I'm supposed to be doing.' I realized then that I create success in my business and all areas of my life so that everyone has everything they need to be comfortable and to enjoy their lives."
From that moment on, Don committed himself wholly to REIN™. He took over the full ownership in 2001, and set the goal of "changing the conversation in Canada about real estate." His intention was to shift the paradigm from the "quick flip" mentality (which is highly speculative) to identifying real estate markets that provide long-term cash flow and appreciation based on economic fundamentals. And he has.
Canadian real estate 101
Don is credited with having systemized real estate investing for Canadians looking to make long-term investments that produce positive cash flow. He has a knack for taking complex topics and boiling them down so people can easily understand them.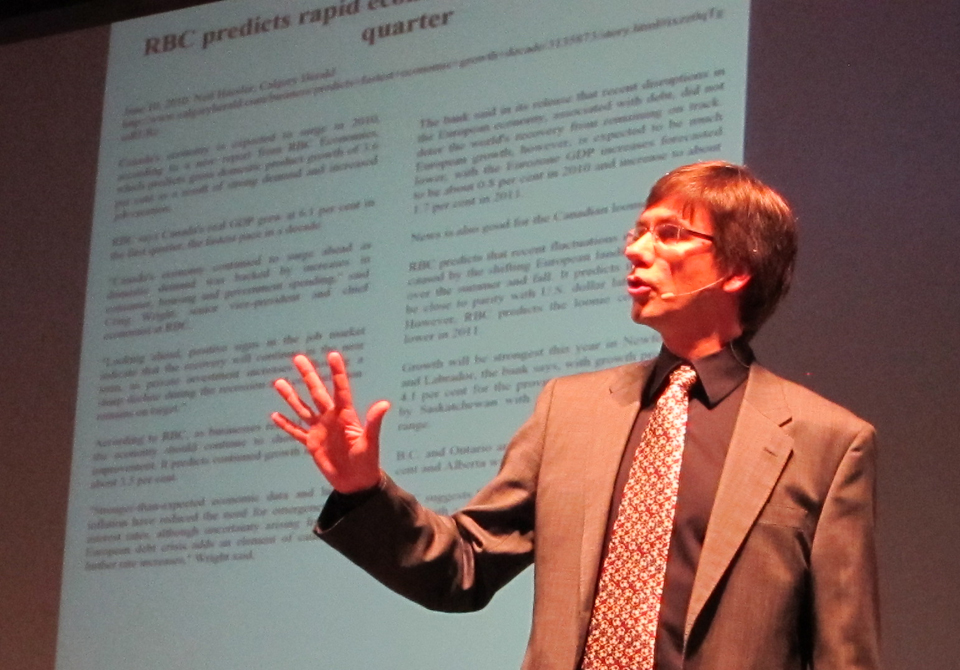 I asked Don to identify and answer some of the most frequently asked questions he gets from residential investors looking to buy in Canada. He offered the following:
Question 1: How do I finance investment properties?
"Make sure you're buying a property that's going to positively cash flow. If you're considering a new property or one that won't be built for a few years, it will be difficult to get it financed because the rent won't cover all your expenses. Instead, look for a property that's ready to rent out because you'll know what the current revenue and expenses will be."
Questions 2: How do I know where to buy?
"Don't rely on housing stats because they only tell you what's already happened. It's the equivalent of driving across the city looking only at your rear view mirror. You will inevitably crash. Instead, look at the GDP growth of the cities you're considering buying in. When a region creates more jobs, more people will move there, rental demand will increase, vacancy will decrease and rent will go up. About 18 months after GDP growth starts, people will realize that with the amount they're paying in rent, they might as well buy. About 24 months after GDP growth, the housing market starts to take off. It's that predictable."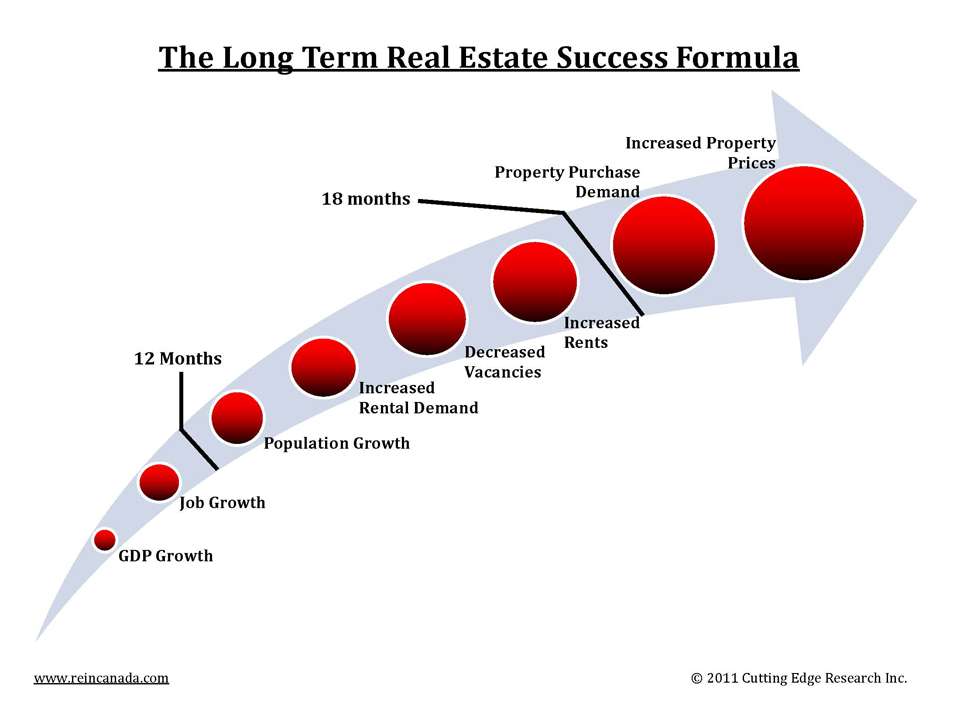 Don and his research team also releases a report every year that outlines the Top Canadian Cities for Real Estate Investment, which can be found at donrcampbell.com. For 2011, the top Canadian regions in which to buy residential properties are:
1. Calgary, Alta.
2. Kitchener-Waterloo-Cambridge, Ont.
3. Edmonton, Alta.
4. Surrey, B.C.
5. Maple Ridge, B.C.
6. Hamilton, Ont.
7. St. Albert, Alta.
8. Simcoe Shores (Barrie-Orillia), Ont.
9. Red Deer, Alta.
10. Winnipeg, Man.
11. Saskatoon, Sask.
Rules to live by
In addition to the two big questions he gets, Don offers a few key rules to follow for successful investing in Canada's real estate market.
1. Never sign anything that's inaccurate. "A lot of people are being told to sign documents indicating that they'll be moving in to their rental property, because it's easier to secure a mortgage as a homeowner. Never, ever do that because it's pretty tough to manage a portfolio from jail."
2. Never fall in love with a piece of real estate; only fall in love with the numbers. "Those who fall in love with a specific piece of real estate usually have their lunch handed to them. Or eaten."
3. Buy older resale properties because they'll generate greater cash flow; they cost less than new properties but rent for not much of a discount thus creating more cash flow. Older properties can be renovated to add value to the property.
4. Only ask for real estate investment advice from somebody who doesn't profit from your purchase. And never, ever buy based on a "Hot Tip."
Habitat for Humanity
With so much to say on the subject, it's no wonder Don has authored four highly successful real estate books: Real Estate Investing in Canada (2005; version 2.0 was released in 2009), 97 Tips for Canadian Real Estate Investors (2006), 51 Success Stories of Canadian Real Estate Investors (2007) and 81 Financial and Tax Tips for the Canadian Real Estate Investor (2010).
Not only do his books empower Canadians with the knowledge they need to succeed as real estate investors, they also help provide the resources required by people looking to build a home of their own. Starting with his first book in 2005, Don has always donated 100% of his author royalties to Habitat for Humanity. He sees the contribution as a great investment in the country and its communities.
"I was looking for a way to give people a hand up rather than a hand out," he says. "Habitat for Humanity does that. The people who move in do have to make mortgage payments… and do have to put many hours into the build of the property."
He also points out that the money stays in perpetuity because it's invested in a property, rather than spent. "That money keeps getting used over and over again."
Inspired by Don's efforts, many REIN™ members have gotten involved with Habitat for Humanity. Together, they've raised more than $660,000 to build homes for those in need of a hand-up across the country.
There's no doubt that Don truly is honouring the commitment he made back in 1992 to draw on his gifts to create a more positive world for everyone around him. And in case he ever needs a reminder, his life purpose statement is proudly displayed in his office. "I read the purpose statement every single day," says Don. "And it's exactly what I'm doing now. I absolutely, positively love making a difference."
*            *            *
To keep up with Don, follow @DonRCampbell on Twitter.