"When I've been presented an opportunity, I've always taken it. Sometimes it works out, sometimes it doesn't. But I never want to live with regret."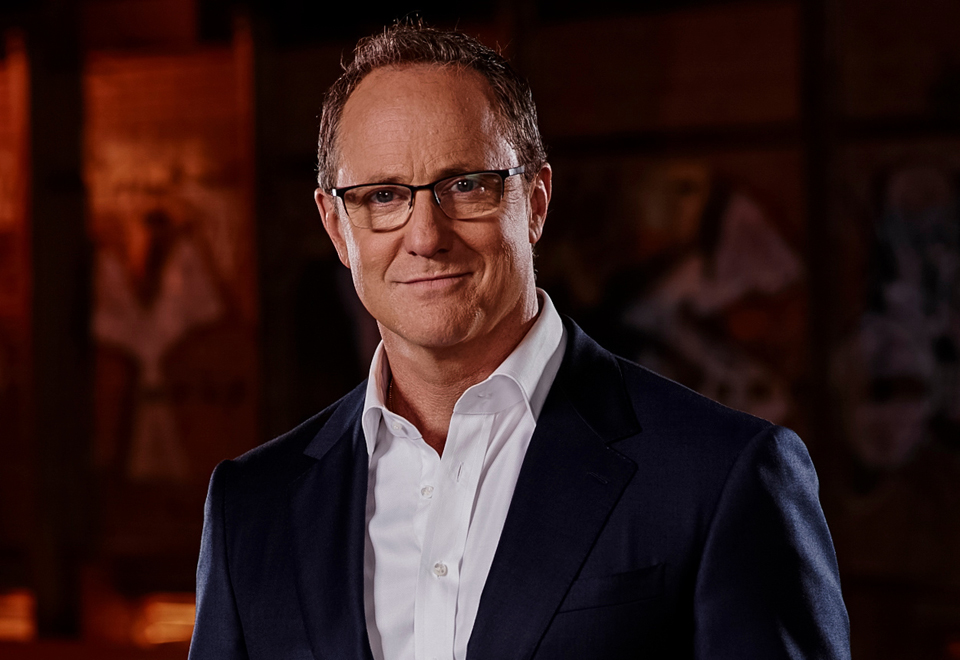 Kevin Newman is one cool guy.
Sight unseen, he agreed to be part of a website knowing little more than the fact that its title includes the word "ass." True, the site and I were recommended by someone Kevin "trusts absolutely." Nonetheless, I was impressed by his approachability, open mindedness and willingness to take risks.
Kevin's reference is pretty kickass himself. Named an Everyday Hero by Global National in 2009, Ottawa's Will Thompson met then-anchor Kevin through the show. Will was featured for organizing a charity rugby match on Parliament Hill that raised money for the Military Families Fund (players included Will, who plays for the Ottawa Irish, and Defence Minister Peter MacKay), and for volunteering to leave his well-paid civilian job to serve as a sergeant in the reserves in Afghanistan. Kevin and Will hit it off and kept up a correspondence, both during Will's tour and after his safe return home.
I initially approached Will about being featured on this website; he'd been recommended by former Ottawa Irish player and Kickass Canadian Al Charron. When Will tried in vain to convince me that he wasn't kickass enough, he offered up Kevin as a substitute.
Kevin credits Will with having made him brave enough to move beyond his comfort zone and start pushing his limits even further. "He made me stronger so that I could confront my own boundaries and try something different," says Kevin. That something different was leaving his post as founding anchor and executive editor of Global National—Canada's top national newscast—to pursue his own company, NewMan Media Inc., in 2010.
Today, Kevin is ramping up to take more creative and professional risks than ever. But although Will may have lit a fresh fire under the journalist, pushing boundaries isn't new to Kevin. He's made a career out of challenging himself and exploring uncharted territory.
What's the story?
After graduating from the University of Western Ontario in 1981 with a degree in politics and economics, Kevin boldly moved back to his hometown of Toronto, Ontario and leapt headfirst into a career in journalism. His only experience in the field was at his university's student radio station, but his chutzpa and talent shone through. He immediately found work as a general assignment reporter and coffee runner at Global Television, before moving on as a correspondent for CBC and CTV.
When ABC came calling in 1994, he jumped at the chance to test his mettle in New York city, a place he calls "the best sandbox there is." Over the next seven years, he made a name for himself across the border, as a correspondent for Nightline with Ted Koppel, as co-anchor of ABC's Good Morning America, and as back-up anchor and correspondent for World News Tonight (now World News) with Peter Jennings.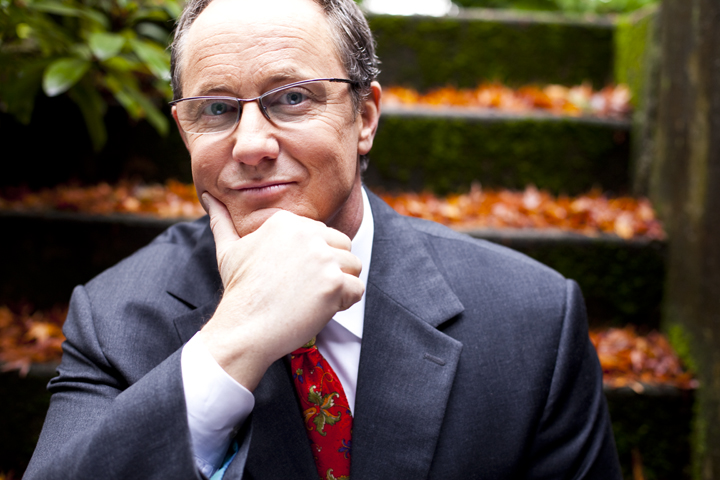 In 2001, Kevin received an offer from CanWest Global (now Shaw Media) that changed his life. He packed up his family—which by then included wife Cathy, as well as daughter Erica and son Alex—and returned to Canada, where he began developing what would soon become the country's most-watched national newscast, and the only successful supper-hour newscast.
"When I've been presented an opportunity, I've always taken it," says Kevin. "Sometimes it works out, sometimes it doesn't. But I never want to live with regret."
That approach has paid off.
Defining a nation
When Kevin got to work conceptualizing Global National, he set out "to define a different Canadian voice on national news." CBC and CTV had existed for more than 50 years, and he saw his job as an opportunity to develop a unique approach to storytelling. At the forefront of his strategy was incorporating the digital wave into the newsroom.
"I'm really intrigued by the generation gap between how young Canadians consume media and information, and how my generation does," he says. "I think one of my obligations as a storyteller is to understand that gap better, and to play in (the current) field, not the one that I helped create for most of my life."
During his 10 years with Global National, Kevin made great strides in bringing newsrooms into the digital era. He introduced the first use of digital news-gathering through Apple technology, pioneered the first daily news podcasts and vodcasts in North America, and assisted in developing the first IP-based virtual remote live network newscast.
"Basically, it was this great opportunity to try to do things for a different generation of news consumers than the ones that had existed before," he says.
Kevin put that opportunity to good use. His work with Global National garnered a slew of awards, including Gemini Awards for best newscast and best anchor, and a Lifetime Achievement Award and Honourary Doctorate from the University of Western Ontario.
NewMan Media
A self-professed news junkie, Kevin says he was drawn to journalism because he loved the idea of being able to see events with his own eyes rather than through someone else's, and of being able to share those events with others. When I ask why he should be the filter through which the rest of us see the world, he says, "Because I think I'm not dissimilar to many (Canadians). I wasn't born into privilege, I wasn't necessarily popular in high school, I've suffered loss in my life. I'm distrustful of power naturally, including my own… Ultimately, it's the nature of the job that you have to convince yourself that how you feel, what you see and what you record has value."
Part of the reason he does indeed bring such value to his reporting is that he constantly keeps himself on his toes. When he started to feel that he'd stopped learning in his job at Global National, he felt he owed it to his viewers and colleagues to step aside and start a new chapter in his life. "I wanted to leave Global National cleanly and leave it in good hands, because I think when I look back on my career, (my time on the show) will certainly be the thing that I'm most proud of," he says.
In 2010, Kevin left his position as anchor to devote himself to NewMan Media, the digital broadcast and advising company he'd founded in 2007. Prior to his leaving Global National, NewMan had collaborated with 90th Parallel Productions to create two documentaries: Target the Gun about Canada's misplaced focus on long gun registration vs. handgun monitoring; and No Country for Animals about Canada's proprietary treatment of animals. Once he was free to focus on NewMan full-time, things really got rolling.
In May of this year, two more documentaries will be released through NewMan and 90th Parallel: A Mother's Ordeal on May 6 and Execution Under Fire on May 13. Both will air on Global, and explore "what happens to people who are suspected by police, the media and the public of committing crimes, but who turn out to be innocent of them."
This summer, NewMan, along with HLP + Partners and Secret Location, will begin filming an innovative three-screen television series that will air late in 2011 on GlassBOX Television.
In addition to the broadcasts, Kevin is collaborating with 90th Parallel on developing apps to feature Canadian artistic performances. "It seems that the mobile device provides a great opportunity to (showcase Canadian talent), but there's not a lot of that on the iPhone yet," he says. "You've got performances showing up from the United States, from India, from China, all over the place. But we're looking at whether we can create a company that would help (Canadian) cultural institutions find a mobile platform for some of the performances."
Exploring the future
Kevin doesn't know exactly where the NewMan path will lead. But he does know he's happy to be on it. He says he'd consider a move back to traditional media if a challenging opportunity came his way. If not, he has many more ideas for documentaries, series and other media endeavors. "Going forward, if I can take some of what I learned and apply it in new places, that will be a satisfying next 10 years."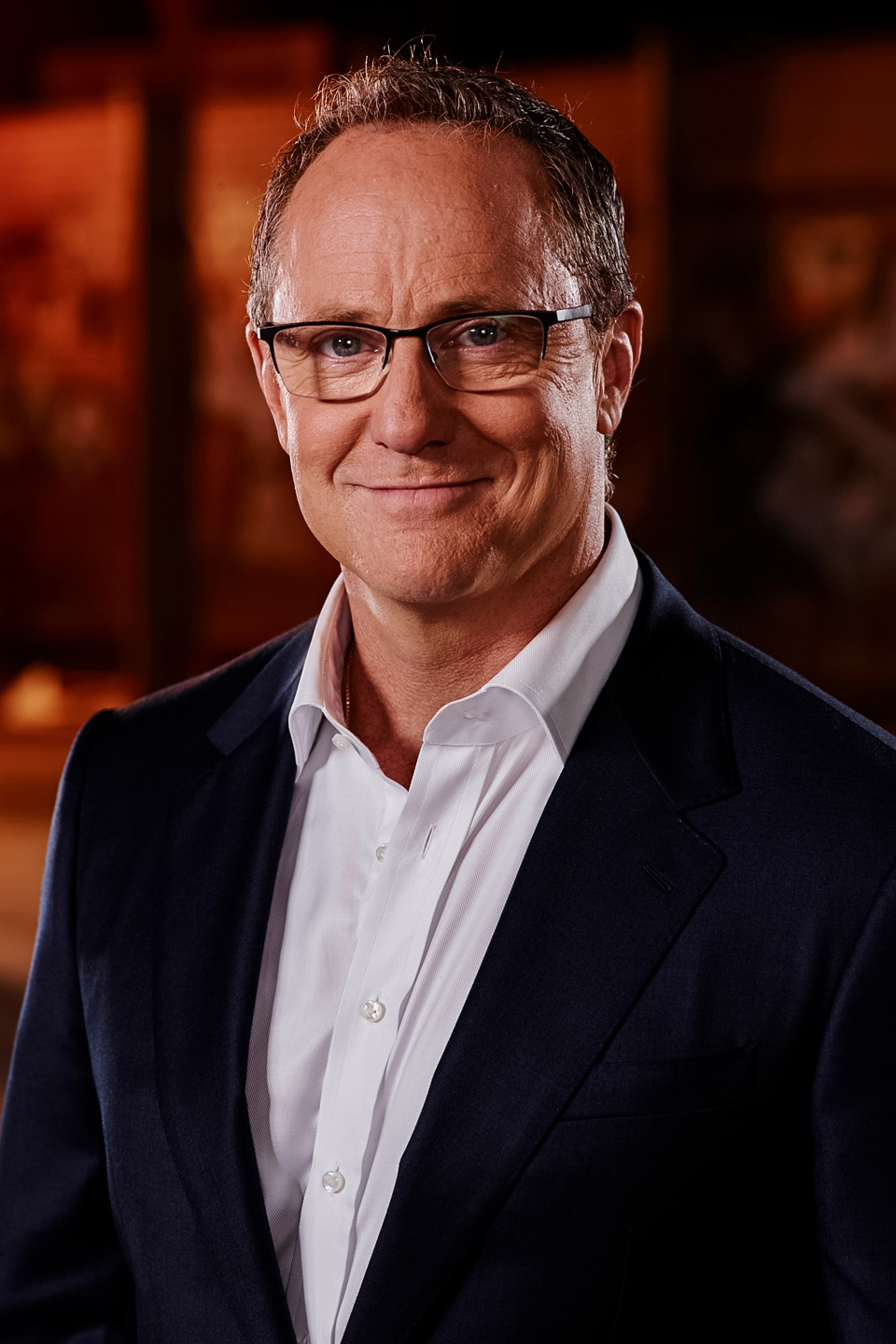 Whatever forms his work takes, he's committed to shedding light on local, national and international issues, and to helping Canadians walk through difficult times and celebrate the wonderful ones. "We don't celebrate ourselves or our ability to succeed all that often," he says. "I feel the most Canadian when we remind ourselves that we are a kickass country. The moment I decided I was going to leave (Global National) was at the 2010 Olympics at the end of that Canada hockey series. I thought to myself, 'I've had the most incredible Canadian three weeks here. And shared that feeling more profoundly than at any other time in my life. If I'm going to leave this great post of observation, I want to leave with that feeling.' So I asked myself, 'Do I want to continue doing what I've done for 30 years of my life, or do I want to explore?'"
Guess which option the cool guy picked?
As he continues along his path of exploration, we can all look forward to many new and exciting ways in which we'll see the world through Kevin's eyes.
*            *            *
For more on Kevin, follow him on LinkedIn and @KevinNewmanCTV on Twitter.