"There's an evolutionary leap that's happening… (Mobile) has the potential to be bigger than the Internet industry and the PC industry together."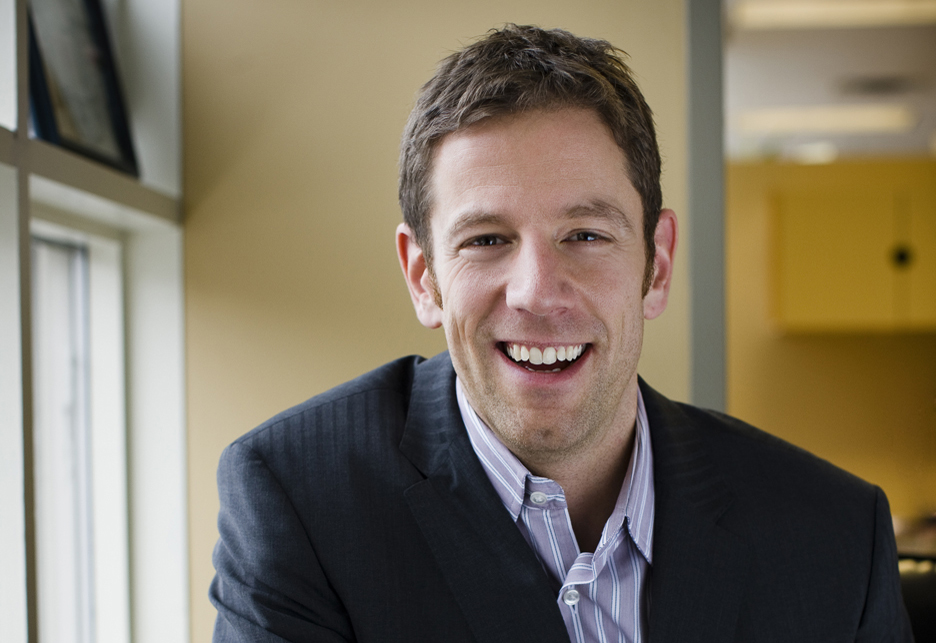 I met Rob Woodbridge in 2009 when I was hired to interview him in his role as CEO of Rove, a mobile IT company. The project manager and I waited in a spacious boardroom until Rob was ushered in, dressed sharply in a suit and tie. After the interview, he was off to the next meeting in what was surely another packed day in the world of mobile and high tech.
Since then, I've had little contact with Rob. But his insights and accomplishments always stayed with me. Rob's résumé was extremely impressive. Before the age of 40, he had founded and built four IT companies from the ground up. Within months of taking over as CEO at Rove, he'd turned the company cash-flow positive, significantly increased its revenue, expanded its workforce by 50% and secured hundreds of new high-profile customers. Still, what made me think of him while jotting down prospective interview subjects for this website weren't his credentials, but his humility, approachability, and genuine interest in learning about and helping other people. (Oh, and his love of Bruce Springsteen.)
Not to mention his apparently innate fearlessness when it comes to tackling new ventures. Growing up in Ottawa, he earned money putting on magic shows, sub-contracting paper routes to neighbourhood children and baking cheesecakes for the Canal Ritz. "My father said he wasn't sure about me when I was a kid because I couldn't focus on one thing," says Rob. "I always had 50 things going."
"You can't start a fire without a spark…"
When I met Rob for the second time, nearly two years after our first interview, he still had a full plate. But the circumstances couldn't have been more different. Once again we got together on a weekday, but this time he was dressed casually in jeans and a sweater. We convened at a coffee shop not far from his home, with no managers or administrators in sight.
Rob had left Rove in February 2010. He made the decision in part because he felt he'd contributed all he could after four years as CEO. "I'd learned a lesson from my father, who said that there's an opportunity to leave," he says. "And you want to leave at that opportunity, you don't want to hang around for too long."
But the bigger factor—or factors—was his twin boys, now four years old. Rob spent most of 2009 away from his young children, often having as little as 30 minutes a day with them. And that was when he was in town. The rest of the time, he relied on phone calls and emails to stay involved while he travelled the globe for work. "They were at an age where I didn't think it was acceptable for me to do that," he says.
His last day on the job was the first day of the Vancouver Olympics. He marked the transition in his life by sitting on the couch for 15 days, reveling in national pride and getting back in touch with his family—sons Ben and Jack, and wife Sandra. Once he'd had time to reflect, he made a firm decision never to go back to a life that demanded 100-hour workweeks. But that doesn't mean he ever considered sitting idle.
"Like a river that don't know where it's flowing…"
Within a matter of weeks, Rob had the ball rolling on a new venture called UNTETHER.tv, an online television show featuring interviews with heavy hitters in the mobile industry. "I have founderitis," he says. "I always have something that I'm working on."
He calls UNTETHER.tv an experiment that started from humble beginnings. After leaving Rove, he was intrigued by a number of mobile companies. But when he tried to speak with the CEOs and other senior executives about their businesses, he found that no one wanted to make time simply to chat. Ever the entrepreneur, his solution was to launch UNTETHER.tv and upload interviews with a few mobile industry rock stars who happened to be close friends of his.
Once he had the television show behind his name, interest skyrocketed. Suddenly, it wasn't a matter of being turned down for interviews; it became a matter of trying to fit them all in. Now, close to 200 interviews into the online show, Rob says it's established two things for him: a great brand and a deep understanding of the mobile industry from all perspectives.
"It's been enlightening," he says. "I'm working on some things for 2011 and I hope to make it a full-time growing enterprise. I never want to work (the hours I worked at Rove) again, but I do want to build a business and I don't think that people need to build $100 million businesses to be happy."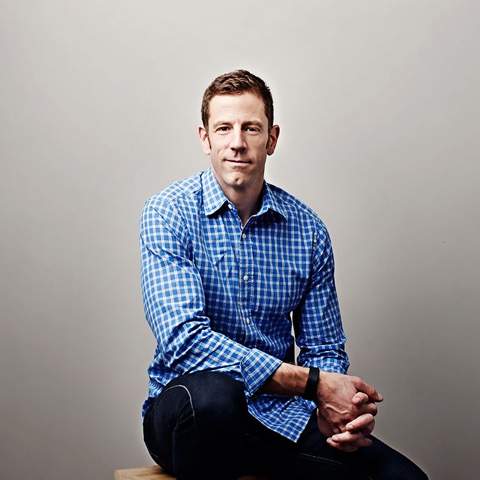 "Tryin' to make a connection to you…"
When asked why he's so fascinated with the mobile industry, Rob starts talking with an infectious passion. "There's an evolutionary leap that's happening," he says. "The PC or the Internet eras seem to be steps, gradual steps or a small incline. What mobile is is a massive step. It has the potential to be bigger than the Internet industry and the PC industry together."
As he sees it, the mobile industry is poised to explode and "swallow" other industries whole. He uses the camera industry as an example, pointing to the way that mobile devices have empowered people to capture high quality footage on something relatively affordable that fits in their pocket. "(The mobile industry) is going to change the way people price products and services, it's going to change the way that we interact with all the brands that we do today," he says. "It's going to have a massive impact on our economy. It touches everything."
"Everybody needs a place to rest, everybody wants to have a home…"
Given Rob's insatiable desire to keep trying new things and pushing boundaries in his professional life, I was curious about the seeming contrast in his personal life, where stability and consistency have clearly become so important to him. His response: the shift in his personal life was as big a surprise to him as to anyone else.
"I never thought that I would get married and I never thought that I would have kids," he says. "I didn't want to sign a long-term lease, let alone buy a house." He isn't sure how it all happened, but he sees now that having a stable platform from which to jump has given him even more freedom and courage to try new things at work. No matter what professional trials and tribulations he faces, the stress melts away the instant he sees his family.
"I think that I definitely could have worked 80 or 100 hours a week for the rest of my life," he says. "And then I had Jack and Ben. And those guys made it very clear that there are things that are much more important." According to Rob, having twins—as opposed to one child at a time—brought home the message even louder. "With two, you are much more involved out of necessity. There's a reason that we had two. There is. It changed the course of my life."
"I been around the world and all across the seven seas…"
Another profound influence in Rob's life has been travel. Both his parents had jobs with the Canadian International Development Agency (CIDA), and Rob spent much of his youth exposed to parts of the world that few Canadians get to explore. He was born in Nairobi, and he and his siblings spent a lot of time in Pakistan and Bangladesh when their mother was posted there.
"When our friends were spending a lot of time at home over the Christmas holiday, we were pulled out of high school and we spent Christmas in Dhaka, Bangladesh," he says. "We trekked in the Himalayas and spent time in Bangkok and Singapore, and saw this different part of the world and that influenced us."
Rob feels that one of the best things he and his siblings got from their international exposure was a complete lack of prejudice. Travel, he says, gave them a taste of how many different cultures and histories surround us, and how important it is to respect and appreciate them all. For him, globetrotting accomplishes the same thing that Springsteen's music does: it brings out the best in people.
The other main benefit of leaving home is that it brought Rob a new appreciation for Canada. Although he sings Springsteen songs to his children every night, his inaugural singing lesson didn't draw from The Boss' repertoire. "The first song that I taught my kids was Oh Canada," he says. "It's part of their blood… Because I've travelled so extensively, I've seen what a country in disarray or a city in disarray looks like, and to come back here is like a warm blanket, a comfort level that I've never felt (anywhere else) and it's inspiring."
"All I'm thinkin' about is you…"
Something else Rob wants to instill in his children—and in other youth—is the importance of sharing knowledge and giving back to the community. He's heavily involved as a volunteer with organizations and initiatives such as the Ottawa Centre for Research and Innovation (OCRI), Carleton University's Technology Venture Challenge and the Junior Achievement Titan Program. He feels that the "eternal thirst for knowledge" is a large part of what drives him to keep moving forward, and sees it as his duty to impart the lessons he's learned to anyone willing to listen.
Rob focuses his volunteer efforts on developing young entrepreneurs because he understands the rewards of going out on a limb and starting something from the ground up. That's a message he plans to pass on to his own children. "I hope they realize that what they can do independently is the equivalent or far greater in satisfaction and happiness and income potential and opportunity than if they went and worked for somebody else," he says.
With that, Rob and I part ways once again. This time, instead of rushing off to another meeting, he's on his way to pick up his boys from school. I wonder which Springsteen song will be playing in the car.
"Roll them dice, son…"
*            *            *
For more on Rob, visit robwoodbridge.com and UNTETHER.tv. You can also email [email protected], or follow him on LinkedIn and @RobWoodbridge on Twitter.