Sean Michaels, writer-inventor-music lover
"I find that, as often as not, other people's ideas are better than mine and we can kind of accomplish more, and with more energy, when we work together."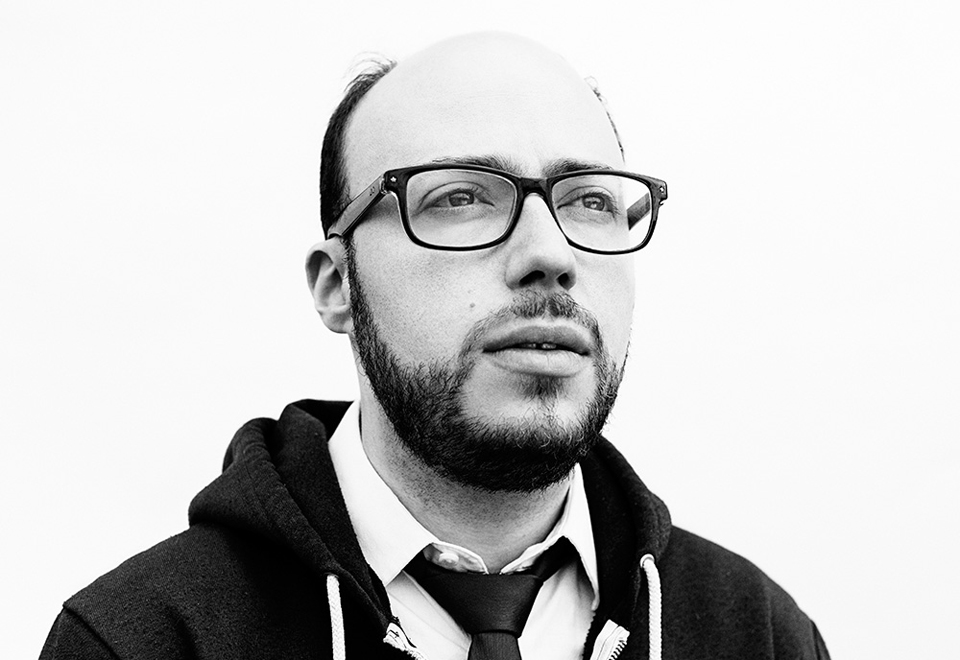 Sean Michaels, 2014 Scotiabank Giller Prize winner for his spectacular debut novel, Us Conductors, said something interesting during our interview. In fact he said many interesting things, but one was particularly noteworthy: "Sometimes I like to write to music that is kind of in conflict with what I'm writing. So if I'm writing a really quiet, sad scene, I might listen to something really aggressive and loud. I think it helps me add some colours to the prose that might not already be there."
Sean himself seems to carry a bit of that contrast in the personal jukebox of his character. He's wildly creative, collaborative and inventive (as I'll make clear a few paragraphs down), with the confidence to deliver on his ideas. But through our correspondence over the last couple of weeks, and then our interview, he also revealed deep humility, even a streak of self-deprecation.
Maybe that comes naturally to any person thoughtful enough to reflect on their place in the world—to be grateful for the opportunities they receive and to appreciate the importance of others. I guess I was just expecting someone more boisterous and forceful, given all that I learned about Sean while researching for this piece.
I'll back up a bit. Sean is much more than "just" an author (who has won Canada's most prestigious writing prize). He's the founder of Said the Gramophone, one of the oldest mp3 blogs, and certainly one of the most creative. (In 2009, TIME magazine named Said the Gramophone among the 25 best blogs worldwide.) Before and since its 2003 launch, he started a slew of other initiatives; in the words of Julian Mortimer Smith, a fellow writer and one of Sean's longest-standing friends, "he's always had a ton of interesting, slightly wacky and often unbelievably successful creative projects on the go."
When Sean was attending Ottawa, Ontario's Glebe Collegiate Institute, he launched a website called Tang Monkey, a "fun, weird mash-up" of musings by him and his cohorts. In fact, Said the Gramophone emerged from those musings, as a subpage on Tang Monkey. "It's wonderful when you're a teenager to have a creative outlet with some friends, and the Internet is so great at providing an outlet that other people might be able to stumble across," he says. He keeps Tang Monkey online to offer a record of "all my terrible early writings" in an effort to stay humble. "Nobody springs from Zeus' head fully formed. I did a lot of learning to become the writer I am today."
Another of his standout initiatives is Gmail Swap, which he started just after graduating from Montreal, Quebec's McGill University in 2004 with a cultural studies degree. Back in Ottawa for the summer, he had the idea of creating an online message board where people could trade things or services for a Gmail email address, which were rare and coveted at the time.
"That was just a ridiculous summer," he says. "I started (Gmail Swap) over the weekend just thinking it might be a funny idea that might take off. It took off in an incredible, absurd way. I built the site over the weekend, launched it on a Monday morning. Monday night, The Canadian Press called my house, and by the end of the week I'd spoken with the BBC and USA Today. Within months, it had been reported upon by probably every major news outlet in the world, not just the English-speaking world. It just was huge."
No kidding. There are lots of old news article floating around on the story, but here's one to give you some idea of the project's scope. It lasted through the summer, with Sean carefully monitoring the forum to ensure that no one offered anything lewd or illegal. Beyond that, users' imaginations were pretty much the only limiting factor on what they could trade.
"Given that Gmail addresses were worth about $150 at the time, people got really creative," he says. "There were professional bodyguards offering to protect someone for a day, grandmas offering to knit scarves, people in Istanbul offering to send someone a carpet in the mail, people inviting others to San Francisco where they'd provide a tour of the city, people baking cookies, writing songs. It was a nice, strange, short-lived community."
There are plenty of other examples of Sean's inventiveness and initiative. In high school, he was very much into drama (even studied at the Ottawa School of Speech & Drama), and he wrote, directed and appeared in Smoke and Mirrors for the 2000 Ottawa Fringe Festival. From 2008 to 2013, he and some friends ran M60: The Montreal 60-Second Film Festival. In 2010, he formed an absurdist improv duo called Venezuela, performing at the 2011 Montreal Fringe Festival.
Suffice it to say that Sean has always had his hand in larger, collaborative projects. And that says a lot about him. In his words, "I love working with other people. I find that, as often as not, other people's ideas are better than mine and we can kind of accomplish more, and with more energy, when we work together. But I think also one of the best reasons to be creative is for the chance to make something or build something or perform something with other people to let your creativity dance with theirs."
"Sean's writing is warm and familiar, and I love that I know his voice so well that when I read him, I hear him speaking them to me. It's comforting, and he has a way of tugging at the heartstrings. He's a sly salesman too; when I read him I want to take action—download that song, buy that album. He has a true gift… Long may he write, and long may we all be blessed to read his words." —Kickass Canadian & Kelp Records founder Jon Bartlett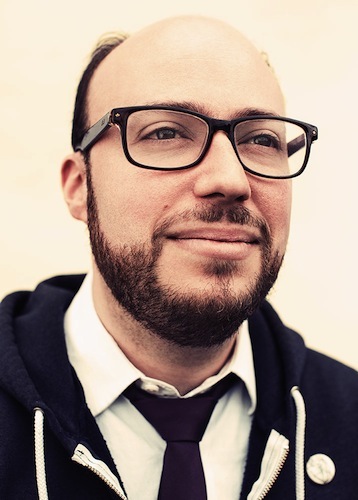 From dragons and elves
Sean's creativity first put on its dancing shoes in Stirling, Scotland, where his parents, Arlen and Jan Michaels, had moved from Canada while his father pursued a PhD in psychology. When Sean was five and his sister Robin three, the family returned to Canada, making Ottawa their home. It was there that his creations began to evolve from basic box steps to more involved configurations.
"As far back as I can remember, I've been a bit of a writer," he says. "I definitely started writing my own stories even in first and second grade." He fueled his writing, about "the adventures of various dragons and elves," by gobbling up books by J. R.R. Tolkien, Terry Pratchett, Lloyd Alexander, Jane Yolen, Ursula K. Le Guin and especially Diana Wynne Jones. He was also encouraged by his aunt Anne Michaels, an award-winning poet and author of the acclaimed novel Fugitive Pieces. "She's been very supportive of me as a writer throughout my life and she's a huge inspiration for me."
Music was a little slower to capture his imaginings. He grew up in a musical household, and played recorder through his elementary school days, and clarinet at Hopewell Avenue Public School. "But I wouldn't say that music resonated with me very strongly as a performer," he says.
It wasn't until the end of high school, the beginning of university, that Sean tapped into "indie rock and alternative music, and then just the deluge of the pleasure of listening and getting involved in a music scene," he says. The more new acts he discovered, the stronger the pull became. "Finding more and more acts that sounded like nothing I'd heard before opened up a side of my understanding of what music could do. It was just magnetic for me."
Like most students, he didn't have much disposable income. So he started writing music reviews for The McGill Daily in the hopes of exchanging his services for free concert tickets. Then, of course, in his second-last year at McGill, he launched Said the Gramophone so he could write about music in a different way—one that leaned away from the conventional structure of the album and show reviews he'd been delivering, and towards compositions that are written "oddly and personally, from a realm of sense and feeling, intuition and dream," as described on a recent Said the Gramophone post.
After graduating from McGill, and spending that summer with Gmail Swap, he moved with Julian to Edinburgh, Scotland for "a change of scenery." While there, he accompanied Arcade Fire on their first European tour, having befriended them through his music writing. "Julian and I were two of their earliest fans," says Sean. "We went to their very earliest shows. I saw a line-up that goes so far back, (lead singer) Win (Butler) was the only member who's in the current version of the band. I really loved them."
Throughout the next three years living in the UK, Sean spent days working as a legal secretary, and after-hours writing as much fiction as he could. Meanwhile, Said the Gramophone continued to attract new possibilities; assignments from Pitchfork, National Post, Rolling Stone, The Believer and others came rushing in.
Shortly after Sean returned to Canada in 2007, he was able to support himself entirely through writing. He secured regular work with The Guardian, for which he wrote thousands of music articles until 2014. And he continued to contribute to other publications, winning National Magazine Awards in 2010 and 2013. He also saw his short fiction writing published by the likes of Maisonneuve, The New Quarterly, The Lifted Brow, and the anthologies We Are the Friction and The Art of Trespassing.
Oh, and Sean began taking half-days here and there to work on his first novel.
"The thing that struck me first about Sean Michaels was the completely unique perspective he brings to his writing: he spends a lot of his life listening to music, and his prose just radiates sound, if I can put it that way. Then there was his fearlessness: that he felt he could create a story that somehow put love and longing together with science and sound waves, the Gulag and totalitarianism, by playing imaginatively with the facts that were known about Lev Termen, the inventor of the theremin. What???! And then he actually did it. He succeeded. Every sentence of Us Conductors works, and yet never feels worked over. Every time I read it, and as his editor there were lots of times I read it, I felt the artistry in it, and the deep emotion, and the intelligence too. So hard to do, and as a first novelist? That Scotiabank Giller Prize jury was so right to reward him." —Penguin Random House Canada publisher Anne Collins
Us Conductors
Sean became familiar with the theremin the way one normally absorbs random bits of culture—information that somehow stakes a claim in one's knowledge base, even without one's knowledge. He can't remember when he was first introduced to it, but he knew it "as this weird kind of gizmo, almost like a mad scientist sound machine," he says. He heard it in science fiction movies and saw the Montreal band Wolf Parade play it in the early 2000s.
Then one night, while visiting his parents in Ottawa, he heard it in an entirely new way. "I was in their car listening to the radio and I heard what I thought was this beautiful opera singer singing an aria," he says. "It was just this kind of otherworldly, impossibly beautiful voice that came through the night and reached me. At the end of the segment the presenter explained that we'd been listening to a thereminist playing the theremin, and that it wasn't a human at all. That was my first introduction to the idea that the theremin could be a beautiful instrument. It was an introduction to its beauty and to its mesmerizing eeriness, rather than just that it sounds crazy or can make bizarre sounds."
He took that nugget and threw it into his "writer's rucksack of ideas." But it wasn't to be lost in the jumble forever. At some point over the next few years, as he continued writing music reviews and short fiction, a friend told him about a documentary on Lev Theremin, the creator of the theremin, who had a very interesting life story that involved an entanglement with thereminist Clara Rockmore. "Those pieces started marinating together, the idea of this really strange and wonderful history mixed in with this strange and wonderful instrument," says Sean. "And then also with some notions of the bigger themes that I was interested in writing about. I wanted to write a book that grapples with the idea of a lying love, something that feels like true love but isn't. Suddenly it came into focus that the story of Lev itself could be the lens through which I explored those concepts."
Last November, a National Post article spilled the roasted beans on where Sean wrote most of Us Conductors: Montreal's Café Olimpico. On top of that, his process, as it nearly always does, included listening to music while he tapped out a beat on his keyboard. On his website, he presents classic and modern playlists for the book. He also says that Clara Rockmore's enchanting theremin performance of The Swan, which she gave as an older woman, "haunts the book."
He researched Us Conductors in Russia and New York City, where he travelled mostly on his own dollar (he got a grant to cover some of the airfare to Russia). And he did all of this without any assurance that his book would get picked up. "You spend hundreds and hundreds, or maybe thousands of hours working without knowing if anyone will ever see it," he says.
We did. In 2013, Sean's book found two spots to call home: Penguin Random House in Canada and Tin House in the U.S. Then he and his publishers spent months editing, until the book was finally released in April 2014. In October 2014, on Sean's first wedding anniversary, Us Conductors was named to the Giller Prize shortlist, and on November 10 of that year, it won.
"Sean Michaels is the quintessential Kickass Canadian, combining as he does the best of music and prose. He curated his entire Scotiabank Giller Prize-winning novel Us Conductors in a Montreal café, alternating between hip-hop, classical and alternative music. I'd say that makes him a pretty Kickass badass Canadian!" —Scotiabank Giller Prize coordinator Elana Rabinovitch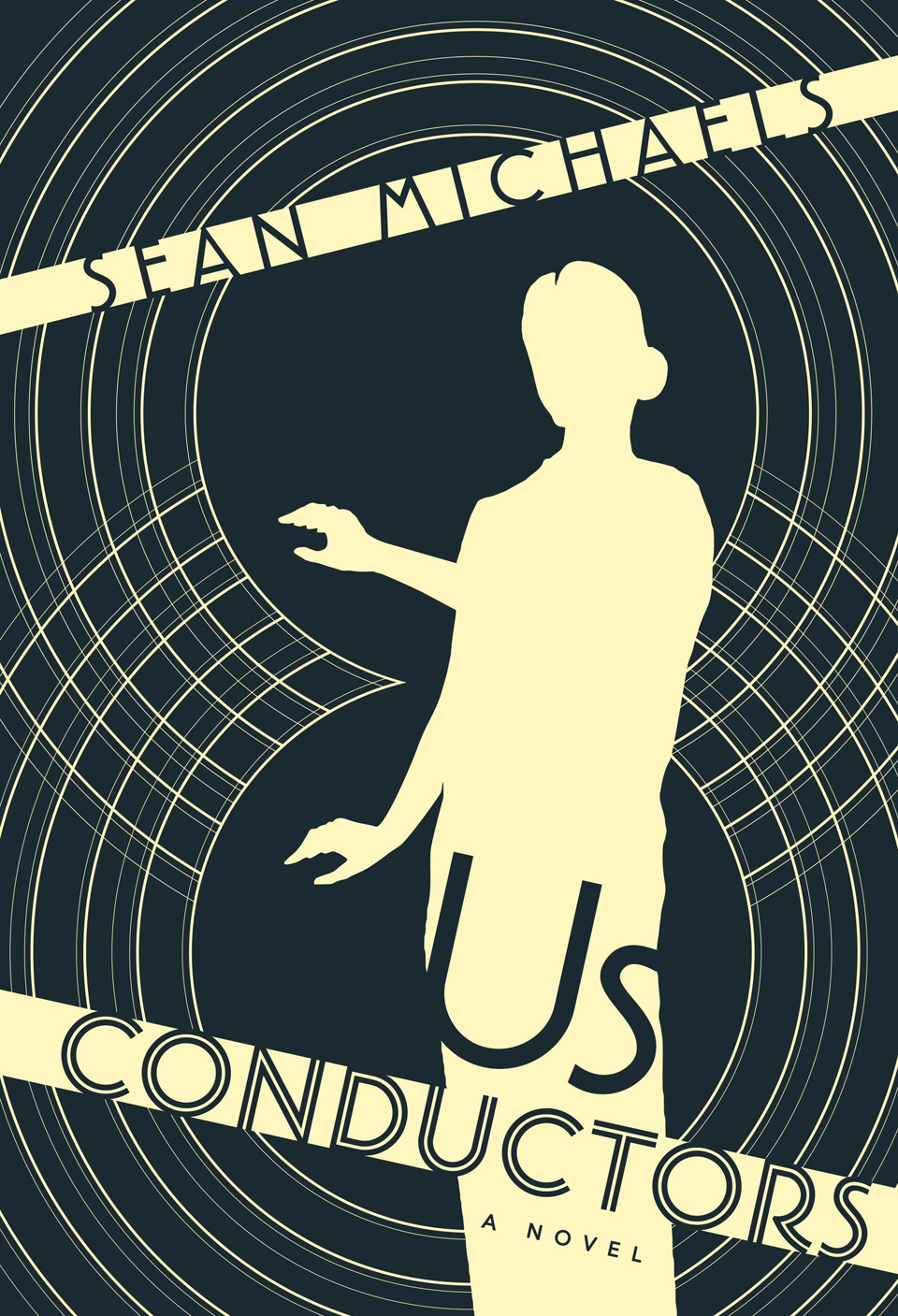 Go forth and do
Since that historic win, and even simply since being nominated, Sean says he's been "catapulted into that CanLit conversation in a way I hadn't been before… I'm really now part of the caucus of Canada's authors, so I get so many more invitations to events and festivals, to do readings, so many more press inquiries or invitations to write things for different project commissions."
He's also adjusting to the fact that he's now at least a "slightly" famous writer, one who is sometimes recognized on the streets of Montreal. His feelings on that are mixed. "It can be good for the ego but it's also dangerous for the ego," he says. "I try to be pretty Zen about it. That stuff's all so fleeting, being recognized or other people's attention. At a certain point you need to remember why you're doing this in the first place, which is because you like to write and like to work, and not for any kind of outside recognition. The mob could turn very quickly or easily and no longer be such champions of you. So I'm ambivalent about it."
In the midst of it all, Sean is doing what he's been doing for years. He still gives talks at places like McGill, Concordia University and Queen's University, it's just now that now his talks are less about music journalism and more about fiction writing. He's still a member of the jury for the Polaris Music Prize (founded by Kickass Canadian Steve Jordan). He has a new weekly music column for The Globe and Mail. Occasionally, Sean joins his Montreal friends in performing comedy improv sketches, as he's done for years.
He is also still working on writing a book, but this time, it's about contemporary gambling. He's in the early stages and won't say anything more at this point. But I'm reminded of a fitting sentence from the first few pages of Us Conductors: "I spent weekdays at the institute, improving my devices, advancing my theories, feeling the satisfaction of the inventor who knows his inventions will be seen, will be wondered at, in open air."
It's a wonderful thing to know that Sean can write his second book in confidence. He is a writer the world needs to read. Not just because of his obvious talents and his unusually musical approach to prose, but because his personal integrity is just as solid as his artistic integrity.
In his Giller acceptance speech, he quoted the poet Sina Queyras: "Let's go forth and undo harm. Let's go forth and do." I asked him to elaborate on that, on what he wants people—Canadians and people everywhere, all us conductors—to do.
"I guess two things," he says. "One is that people should make things and do things, should engage actively in the world and not just be passive absorbers of it. Let me hear your voice, go engage with art, try to challenge yourself and provoke yourself and provoke others. But in that speech I was also trying to call on people to do good, to go out and be forces for good change in the world, to try to effect positive change on other people, and on the cities and communities we spend time in.
"All I want for my life is the opportunity to write and put things out into the world. But I would like to be remembered as someone who tried to do good, who did more good than harm. That's all."
Already, Sean has done so much more.
*           *           *
SPARK (interpretative writing on Sean Michaels, by Amanda Sage)
The train rattles along. Or so it might seem to an ordinary observer. What it is actually doing is performing a continuous medley filled with rhythmic chimes, metallic staccatos and rumbling harmonies, all singing together to deliver the perfect musical accompaniment for the fellow who rides in one of the train's compartments—the one with the slightly mismatched fabric along its velvety red seat, remnants of a life less ordinary.
For this particular fellow, music is everywhere. Listen to the rain drumming against the window, fluid fingers tapping out a beat; the wind's falsetto; the song that alights in the mind as the sun unspools over water, a tie-dye quilt of yellow-orange-red-purple-blue-black on late summer nights.
He also loves the music of human instruments. Duets that sing new ideas into existence, quartets that pluck notes and lyrics into inventions of a grander scale. And entire bands and orchestras? Such a collection of voices and tunes, players and overtures—the heart plays a prestissimo beat all its own, at the thought.
As the train pitches forward, whistling and gliding, swaying and singing, this fellow is working. At the window, the ideas never stop racing by. He reaches his hand out, palm open, lets the ideas rest there. Then he plunks them into his pocket for further inspection.
Suddenly he knows which composition to chase, and he must act right away. He leaves the cozy and imperfect cushioned seat, with its brilliant hues and nearly imperceptible patchwork, and scurries out of his compartment. Notebook in hand, ideas in mind, he heads for the next car, offering a nod to the conductor on his way.
*           *           *
To conduct communication with Sean (sorry, I couldn't resist!), email him at [email protected], 'Like' his Facebook page and follow @stgramophone on Twitter. You can also check out Said the Gramophone anytime, and buy Us Conductors here.
Thank you to Kickass Canadian Henry Smith for nominating Sean for this site.