"Food and wine are merely tools to care for people; they're basic sustenance that we all need."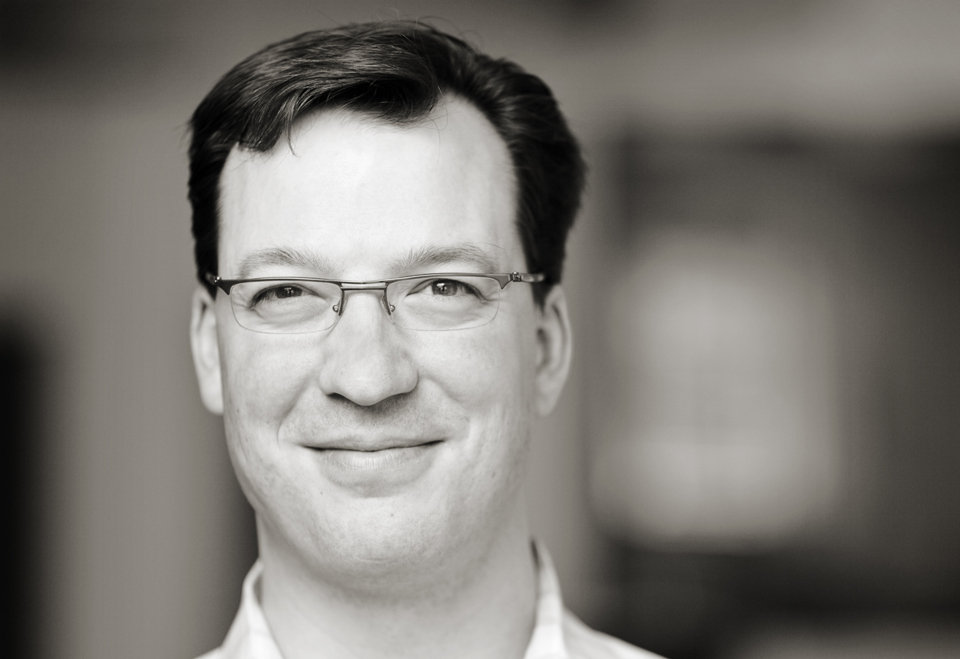 Stephen Beckta. I'd heard the name for years, always used synonymously with fine dining in Ottawa, Ontario. His restaurants, Beckta dining & wine and Play food & wine, had won a slew of awards and generated a lot of buzz, in the city and beyond. But it wasn't until he opened his third restaurant, Gezellig, that I really got a taste of what Stephen (Steve) is all about.
Gezellig's opening coincided with the start of my planning for the upcoming fundraiser Wide Open: Kickass Canadian Photographs for CARE. It was also the new place of work for chef de cuisine Che Chartrand, whom I'd met during his days as owner/chef at Chez Eric in Wakefield, Quebec. Che introduced me via email to Steve, who happily offered Gezellig gift certificates for the silent auction.
Right away, I was impressed. Steve was warm, friendly and totally accessible. When I went in to collect the donation, he greeted me himself and made sure I had what I needed for the fundraiser. He also talked excitedly about the charitable organization he's passionate about—the Boys and Girls Club of Ottawa, for which he's sat on the Board of Directors since 2011.
After that meeting, I knew Steve belonged on this website. As successful as his businesses are, and as delicious his food is (which I finally got to sample over the holidays at Gezellig—and by the way, their dense, scrumptious house-made bread is like nothing I've ever tasted), what is most extraordinary about Steve is his obvious commitment to sincere, caring service.
The reason is simple: "It's about hospitality," says Steve. "That's the basis behind anything. Food and wine are merely tools to care for people; they're basic sustenance that we all need. So it's how you deliver that through love and caring, both in preparation of a dish or the delivery of it, that sets (restaurants) apart."
A path less travelled
One of the many things that sets Steve apart is a strong internal compass that he seems to trust readily, regardless of what direction others may take. While his classmates at Ottawa's Cairine Wilson Secondary School focused on the usual homework-friends-activities, teenage Steve spent 40 to 50 hours a week working at various restaurants in the city. First as a busboy, then moving on to serve and cook, he spent time at "all kinds of non-fine dining establishments," including Malibu Jack's, Peter Martin's, Yesterday's, Dunn's Deli and O'toole's. He loved the family dynamic among his co-workers and he savoured the freedom of having his own income.
So in 1992, when his restaurant jobs kept him too busy to finish his Grade 12 English independent study project, Steve didn't mind that it meant he'd be a credit shy of graduating. "I was much more interested in work than I was in school at the time," he says. "I figured I would go back to finish at some time."
He never went back. (Although he did eventually receive a high school diploma in 2011 from the current principal at Cairine Wilson, who decided Steve had earned his final credit based on "real-world life experience.") Instead, he worked his way through the Ottawa restaurant scene, until "I had a bad breakup and then basically ran away to Europe for six or seven months," he says.
As it turns out, the breakup was one of the best things that ever happened to him.
"So much of life and business is wrapped up in serendipity," he says. "Things just happen when they happen; they happen for a reason and life provides the answers that you look for."
What happened was this: He got a job in Amsterdam doing sales for American comedy theatre Boom Chicago. They were so impressed by Steve that they asked him to come back the following season as their Food and Operations Manager. "Suddenly, I'm 20 years old and I'm running a 220-seat American comedy theatre in Amsterdam," he says.
He was also falling in love with the European culture that embraced togetherness and the simple, intimate act of sharing food in good company. It was a discovery that would ultimately shape his career and cement his success.
Puttin' on the Ritz
After his second stint in Amsterdam, Steve returned to Ottawa and its many restaurants. While he was working at the Ritz 3 on Nepean Street—in the very location that would become home to his flagship restaurant, Beckta dining & wine—a friend told him about the sommelier program at Algonquin College, and right away his attention was piqued. "It sounded like something fun, and I thought it could really help me with my career going forward, so I signed up," he says.
Steve describes his two years at Algonquin as "a great experience, with many wonderful teachers who taught me a lot." The admiration is clearly mutual; in 2010, he was named Alumnus of the Year and invited to give the college's convocation address.
Nearing his 1998 graduation, serendipity once again played its hand. Steve attended the wedding of some friends he'd made in Amsterdam and met a woman from Manhattan who caught his eye. They hit it off, and so, armed with his résumé, plus an exciting job offer from renowned chef Daniel Boulud (courtesy of his connection to celebrated New York City food writers Karen Page and Andrew Dorenberg), Steve joined his new lady friend in the Big Apple.
"And the rest is history," says Steve. He spent four years working at some of the top restaurants in Manhattan, including Café Boulud and Eleven Madison Park, with Danny Meyer.
Then, once Steve had absorbed the knowledge he needed to excel as a restaurateur in his own right, fate decided he was ready to return home. Four years after the wedding that led him to New York, he attended another wedding where he met Ottawa's Maureen Cunningham. Smitten, he moved back home to be with her—but only after honouring a previous commitment to spend two weeks learning under the management of Alain Ducasse (among others) in Paris, France. "Our phone bill was kind of crazy," says Steve.
Beckta dining & wine
After Paris, it was back to Ottawa and down to business. Steve married Maureen in 2003, the same year he opened Beckta dining & wine.
"Beckta was sort of a compilation of all of the ideas that I had come up with or seen that I loved along the years," says Steve. "A lot of it was based on my experiences in New York. Each of my restaurants has its raison d'être, and with Beckta, it was making fine dining approachable in Ottawa. Instead of it being boring and staid and formal, we wanted to make it really fun and interesting and accessible." Hence the restaurant's trademark personable service and approach to the fine dining menu, which included tasting menus, canapés and petit fours—items that were a rarity in Ottawa when Beckta opened.
As it turns out, there was quite an appetite for that kind of place. Steve's restaurant drew rave reviews from The Globe and Mail, National Post, Ottawa Citizen, The Montreal Gazette and The New York Times, earning points for serving up hospitality and customer service that were every bit as exceptional as its cooking.
Two weeks after opening, enRoute Magazine rated Beckta dining & wine the fourth-best new restaurant in Canada. It has received nine consecutive CAA/AAA four-diamond awards, and was named the #1 restaurant in the city by Ottawa Magazine in 2006, 2007 and 2008. Steve and his team also won the prestigious Gold Medal Plates competition in 2007. Beckta remains the most award-winning restaurant in the nation's capital.
Steve himself has earned plenty of recognition as well. He was named Top Independent Restaurateur in Ontario by the Ontario Hostelry Institute (2007) and one of Ottawa's Top 40 under 40 by the Ottawa Business Journal (2008), and was chosen twice as one of Ottawa Life Magazine's Top 50 people (2003, 2010). He also won the Bill Joe Restaurateur of the Year Award from the Ontario Restaurant Hotel & Motel Association (2011), and was nominated twice for the Ontario Premier's Awards in Business (2006, 2010).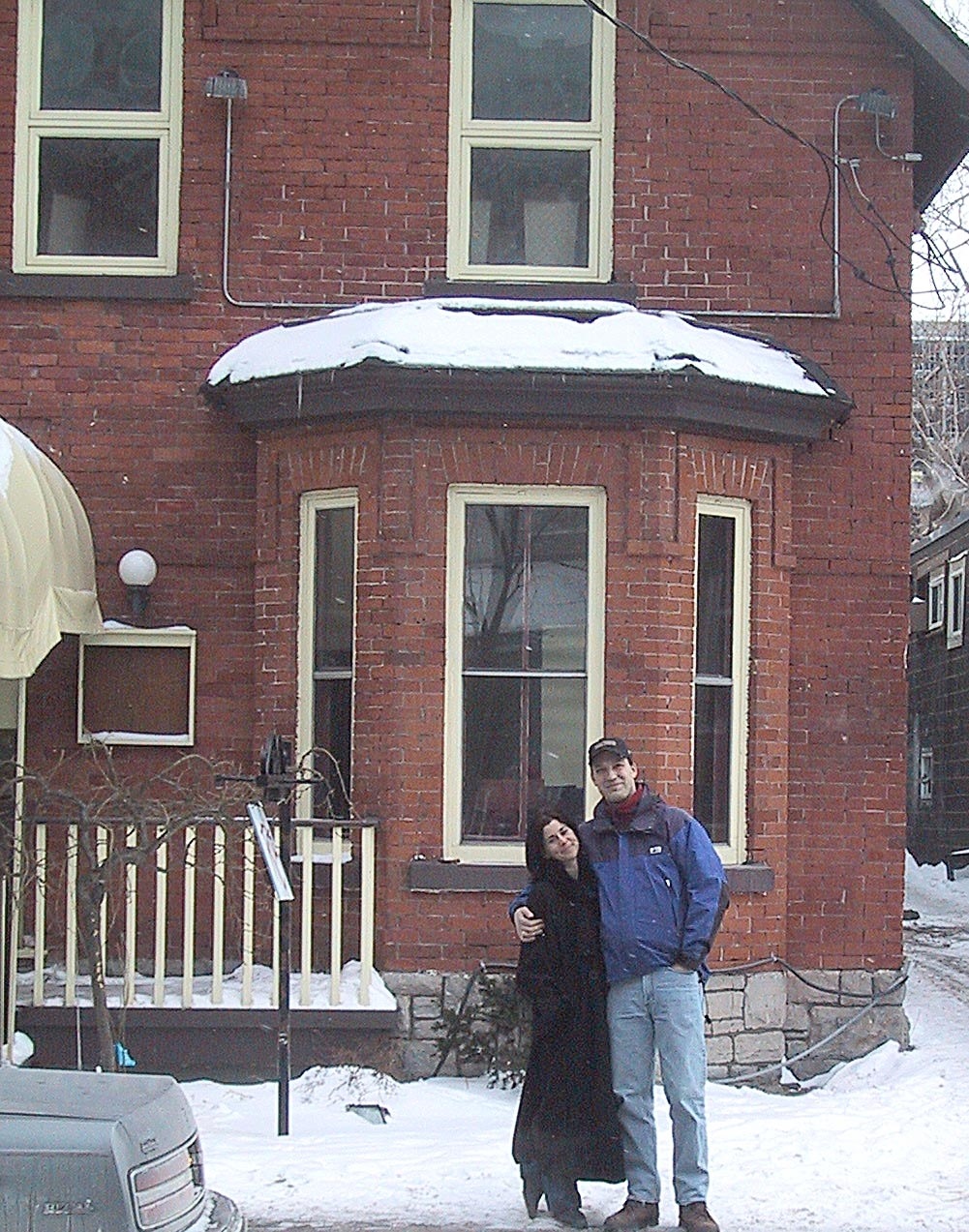 Play time
But Steve has never been one to rest on his laurels. While making a huge success of Beckta dining & wine, not to mention welcoming son Seanan along the way, Steve started making plans for his sophomore restaurant.
In 2009, he launched Play food & wine. "With Play, we wanted to do something really fun," says Steve, who enlisted Beckta Executive Chef and Partner Michael Moffatt to help make their second restaurant another huge success. "We wanted to make it clear that fine dining doesn't have to be for special occasions; it doesn't have to cost $100 a person, and it can be a very common thing."
That was the thinking behind Play's popular small plates and tapas selections, as well as Mike's rotating menu. "We loved the idea of not committing to a single main course," says Steve. "As a restaurant in the ByWard Market, we wanted to offer a place where people can come and have a great time, and enjoy great food and great wine, without necessarily committing to a big dinner."
The recipe worked. Thanks to Mike's inventive cooking, the team picked up another Gold Medal Plates victory, this time in 2010.
Gezellig
With Play thriving, Steve started looking into opening his third restaurant, which he suspects will be his last. "Three is the perfect number," he says, because it provides enough revenue and offers the right division of labour to hire a director of operations, freeing Steve up to "achieve a balance of life that couldn't have existed before."
That lucky number three comes in the form of Gezellig. With this restaurant, Steve says he and Mike "wanted to redefine what neighbourhood dining is. It doesn't have to just be a more casual atmosphere. It can be something really beautiful and very unique, in an architecturally stunning setting. It can include great hospitality: simple things, like checking your coat. It's such a part of our ethos."
Gezellig also features fabulous sharing plates, extraordinary bread baked onsite every day, and a fun, diverse and accessible wine list dreamed up by Steve's gifted sommelier and General Manager, Grayson McDiarmid.
A leading approach
Since opening in November 2012, Gezellig has drawn glowing reviews from critics and foodies alike. As with Steve's first two restaurants, Gezellig stands out not only for its food but also for its exemplary hospitality—something I noticed the minute I set foot in the building.
Curious, I asked Steve if he has a secret to building such fantastic teams. "Building a great team means hiring the most caring individuals out there," he says. "The people who just get off on making other people happy, whose excellence reflexes are just so ingrained that if something (goes wrong), they immediately go to fix it, to make it better."
It's a great recipe for success, but he left out a key ingredient: An exceptional leader.
Leadership is something Steve knows a lot about. He seems to have an innate gift for it, but there's more to it than that. Outside of the restaurant business, politics is his true passion. His leisure reading time is spent almost exclusively on biographies of American presidents and other politicians, or boning up on the politics sections in The Globe and Mail and The New York Times.
He cites Abraham Lincoln as one of his heroes because "he succeeded without compromising his values," says Steve. "He made up his mind about what was right and wrong, and he stuck to it."
Steve's interest in politics makes sense. "I love understanding great leaders and how they work, and what they did in order to be really effective and really inspiring for the people they were serving," he says. "There's so many great leadership and management lessons to be learned from politics."
But it doesn't mean he's ready to switch career paths just yet. For now, he says he's happy "serving all the politicos who come into the restaurants for dinner or lunch." Those politicos include Prime Minister Stephen Harper, former Prime Minister Jean Chrétien, Minister of Finance Jim Flaherty, Minister of Foreign Affairs John Baird and of course the totally kickass Rick Mercer.
Warm, cozy, convivial
All politics aside, as Steve continues to lead his exceptional teams at Beckta, Play and Gezellig, he'll keep his focus on food and hospitality—simple pleasures that he hopes Ottawans, Canadians, North Americans can learn to better relish and enjoy. It's a wish that goes back to his time in Europe, when his eyes were opened to a culture that truly values the good things in life.
"When I lived in Amsterdam, I just fell in love with this whole concept of Gezellig, which is a warm, cozy, convivial time spent with friends," he says. "English doesn't have a word like that, that describes all those things. About five or six times a week, we'll have Dutch customers come into the restaurant and they'll just know exactly what we're trying to do—create that feeling of warmth, intimacy and caring."
Who better to create that feeling than a man as warm and caring as Steve himself?
*            *            *
For the latest on Steve, follow him on LinkedIn and @stevebeckta on Twitter, or email [email protected].