Andy Stochansky, singer-songwriter
"… the excitement of writing a song when you're a kid—when there are no rules, when your heart's in your throat. You don't want to stop that high."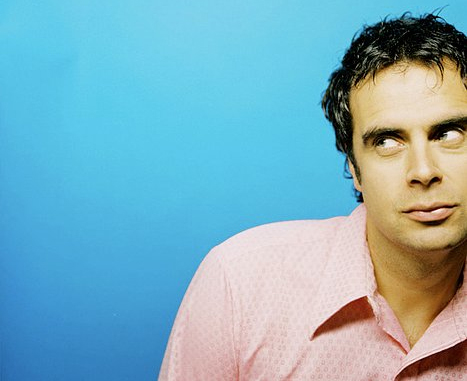 Andy Stochansky doesn't write music so much as channel it. Notes, words and inspiration seem to pour out of him from some source even he doesn't understand. And he doesn't want to.
The creative process, he says, "has this weird magic about it that's kind of strange. It's almost unexplainable, but you don't want to explain it, because once you explain it, it might go away."
That's not a risk I'm willing to take.
Andy's talent is something I discovered only recently, when my dear friend Gary Roberts recommended Andy—his former neighbour—as a Kickass Canadian.
"Andy is one of the most charming people I know," says Gary. "His good humour is always evident, always close to the surface and ready to manifest itself in his infectious laugh. He's also an amiable and generous musician who's collaborated closely with artists all over the world. To me, his music and lyrics are very uplifting and a huge part of his engaging personality."
Music is more than a part of Andy. It seems to make up his essence. He's never had a formal lesson; in fact, he never learned to read music. But all it seems to take for the magic to kick in is to place an instrument in his hands. He's able to play by ear and by heart, memorizing and recording the riffs and melodies he comes up with rather than writing them down.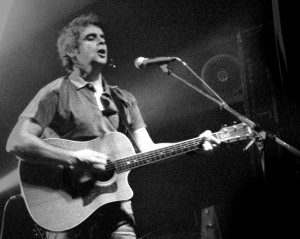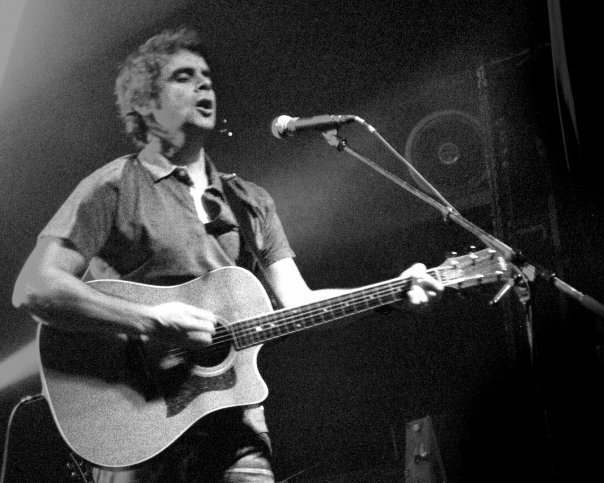 That ability has made him one of the top musicians and songwriters to come out of Canada. He's toured as a drummer with Ani DiFranco, put out four solo albums, and written hits for dozens of other artists, including the Goo Goo Dolls, 2006 Canadian Idol winner Eva Avila, 2007 Canadian Idol winner Brian Melo and 2010 American Idol winner Lee DeWyze.
I dare not ask too many questions about how Andy works his magic. But I did do a little prodding into how he got where he is today and where he wants to be tomorrow.
Bringing down the house
Whether it was live, on the radio or from a record player, music was always playing in the Stochansky house.
As a youngster in Toronto, Ontario, Andy says he was "fed a lot of music from everywhere and at all times." His grandfathers led church choirs, and his maternal grandfather played the mandolin. His father worked for CBC Radio, and both parents shared a huge record collection. "It was completely eclectic," says Andy. "Everything from traditional polka music to James Brown."
Andy was barely more than a toddler when his parents enrolled him in piano lessons. But from as far back as he can remember, his real passion was for the drums. At age four, he attended a cousin's wedding and instantly gravitated toward the band. One of the musicians handed him a set of bongos, and from that moment on, he was hooked. "I remember them passing those bongos to me, and I just sat there playing the whole night," he says.
It was clear to the entire Stochansky family that Andy had found his calling. His parents bravely bought him a drum kit, and with that, Andy's fate was sealed.
An undeniable gift
As much as Andy was influenced by his musical upbringing, he says that his professional turning point came while studying at the Ontario College of Art & Design University (OCAD U). He'd decided to become a filmmaker, but despite enrolling in the school's film program, he wasn't able to take his focus off music. "I tried to escape it," he says. But it just kept coming back to him.
He loved putting his own films to music, and was asked to score soundtracks for many of his classmates. "I don't think I slept longer than four hours a night throughout my time at OCAD," says Andy. "I would hide from the security guards at school when they would come and do the rounds, and then lock myself into the recording studio so I could record all night."
It was during those years that he realized his bond with music was something he couldn't deny. And neither could anyone who heard him play.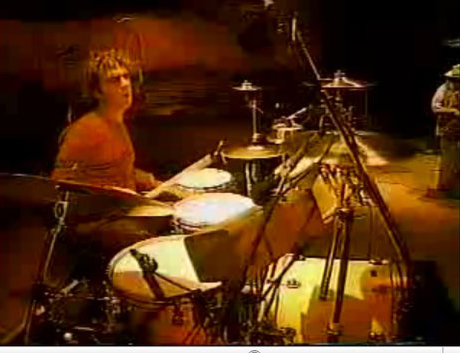 The Ani DiFranco years
Not long after graduating from OCAD U in 1992, a cellist named Anne Bourne invited him to play drums for her at a gig in Buffalo, New York. One of the opening acts was an up-and-coming young singer-songwriter named Ani DiFranco. "She and I met and we just hit it off completely," says Andy.
For the next seven years, he travelled the state, then the country, then the continent and eventually the world, as Ani's drummer. "I watched that career go from the two of us in a car… to a tour bus and planes," he recalls. "To watch that trajectory was incredible."
Andy credits Ani with having taught him invaluable lessons about the industry, both musically and professionally. He also feels that she inspired in him a desire to create new music. "I had such an incredible yearning to be able to write from my own perspective and my own heart and my own stories," he says. "I wanted to have a voice of my own."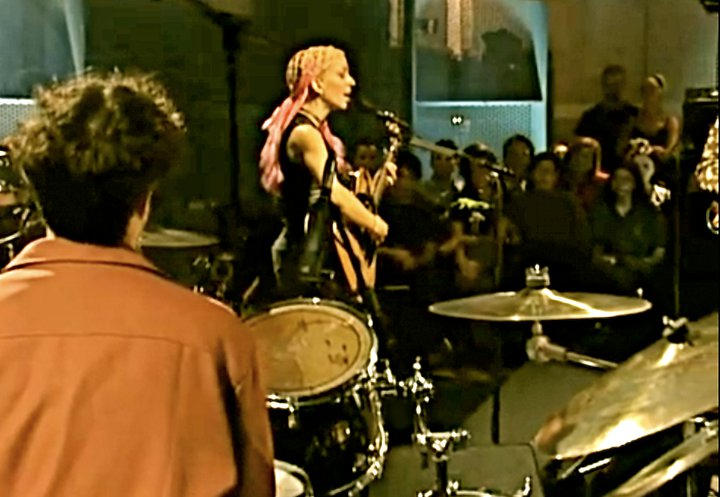 While still touring with Ani, he picked up a guitar and started composing. The reaction from those who heard his songs was so overwhelmingly positive that he soon began recording solo albums out of his house. He released While You Were Sleeping in 1995, and Radio Fusebox in 1999, promoting them via online chat boards and selling them through mail orders.
With two solo records under his belt, Andy decided to call it quits with Ani. He'd spent an incredible seven years as her drummer, but the breakneck pace of more than 150 shows a year had taken its toll. He was ready for a change.
Going solo
In 2000, change came calling. A California music promoter heard about the promising new artist, and offered to book Andy a one-week tour across the state. It was at one of those shows that a rep for RCA Victor (now RCA Records) caught his performance. Within a few weeks, they'd signed him to their label.
Andy's third album, Five Star Motel, was released by RCA in 2002. It was a great success, and two singles off the record made a big splash on the radio—Wonderful (It's Superman) and Stutter. But after Five Star Motel, RCA underwent "a huge reshuffling," which resulted in the termination of Andy's contract.
Fortunately, the company let him keep the masters of the songs he'd been recording for his fourth album, 100, which went on to be produced by Goo Goo Dolls frontman Johnny Rzeznik. It was released in Canada in 2004, and included the hugely popular singles Shine and House of Gold, one of Andy's personal favourites.
Striking a chord in others
Since the release of 100, artists worldwide have been clamoring to get a piece of Andy's talent. He's written singles for a range of singers, including 2010 American Idol winner Lee DeWyze, who recently released Andy's song Beautiful Like You.
More than 50 other artists have acquired Andy's work over the past few years. He co-wrote three songs for the Goo Goo Dolls' 2010 album Something for the Rest of Us: Home, One Night and Still Your Song. His hit Shine from the album 100 was picked up by 2003 Australian Idol winner Shannon Noll, and debuted at number one on the Australian Singles Chart. Andy also wrote Summertime for 2007 Canadian Idol winner Brian Melo and My Neighbourhood for 2006 Canadian Idol winner Eva Avila.
"I feel so honoured that somebody would want to sing my stuff," says Andy. "It's such an exciting feeling. Hopefully you're giving it to an artist who has a great producer and the finances to record it well… Basically, somebody's taking what you did and making it better."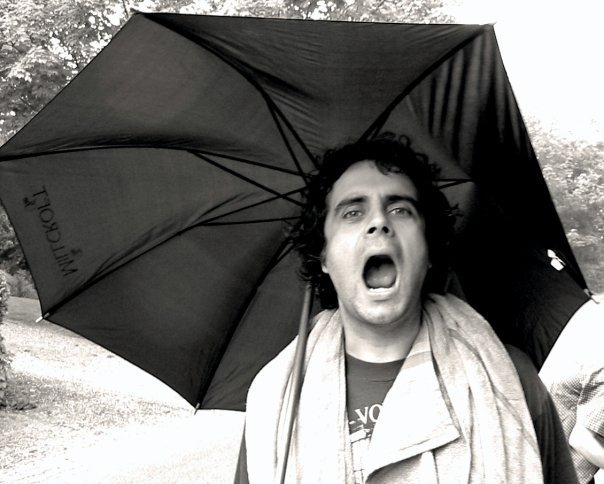 Canadian at the core
As Andy began moving further away from a solo career, he realized that leaving Canada was in his best interests as a songwriter. After many years of contemplation, he and his wife, entertainment lawyer Lisa Whynot, moved to Los Angeles in 2008. "That's where songwriters are—either Nashville or Los Angeles," he says. "There are so many record companies or artists coming through Los Angeles on a daily basis looking for songs. You don't have that in Toronto."
In spite of the move, he emphasizes that Canada will never be replaced in his heart. "Every part of my being is always going to be Canadian. You can't escape that, even if you wanted to."
He says that his favourite things about our country are the people, the way and—after hesitating—the humbleness. He hesitates because he feels that the word is loaded, but he makes it clear that by humble, he doesn't mean lacking in drive or assertiveness. Instead, he calls Canadian humbleness "a beautiful caring for one another."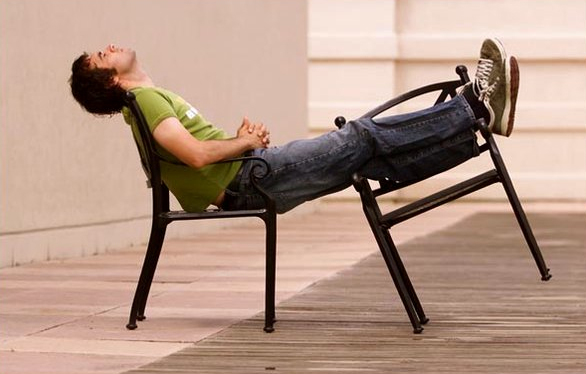 Hitting the high notes
As Andy looks forward from the city of angels, his focus will be entirely on writing songs and music for others to perform, and on learning to improve his craft. "I love being able to go forward," he says. "I hate the feeling of not progressing, going backwards."
Given his emphasis on learning, I ask why he never taught himself to read music. (Which, incidentally, Sir Paul McCartney never did, either.) Quite simply, Andy never had to. His career has already taken him farther than he could have hoped, and brings him more success with each passing year.
But there's another reason he never learned to read music. In his words, "I think it was because of the excitement of touching the piano when I was a kid, and not wanting to take a step back and learn how to read and write that down, but instead just going ahead with it. And enjoying the excitement of writing a song when you're a kid—when there are no rules, when your heart's in your throat. You don't want to stop that high."
*            *            *
For more on Andy, visit his Myspace page and follow @HouseofAndy on Twitter.