"Canadian cuisine is about celebrating our magnificent differences, our roots and our ethnicity."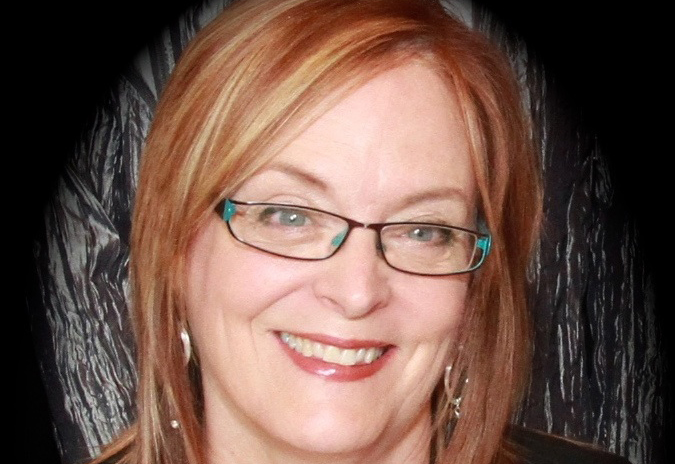 I came across Anita Stewart while working on a contract involving Food Day Canada, her annual summertime celebration of Canadian food and culinary talent. Right away, my baker's heart and writer's mind were excited to read up on this incredible woman, chef, author, speaker, activist, guide, radio host and scholar. As an avid baker but a terribly lazy cook, I'm slowly starting to do more than just entertain the idea of experimenting with the savoury side of life, so it's the perfect time for me to get a glimpse into Anita's world, where the promise of farm-fresh produce, homemade preserves and a limitless supply of eclectic spices seems to follow her like an aura.
Our interview was done via email, and her writing is so fluid and wonderful that I couldn't bring myself to break it up too much. So instead, here's my house-made version of the recipe that resulted in such an extraordinary woman, perfectly risen. And then I'll hand over the oven mitts and serving spoons to Anita herself. She is the expert, after all.
Ingredients:
One rural southwestern Ontario upbringing, complete with a deeply ingrained love of food and enough cookbooks to fuel an intellectual evolution.
One ferocious appetite for learning.
A handful of financial hardship, coarsely chopped and yielding a solid appreciation for home cooking and living off the land.
A generous dose of Canadian pride.
Directions:
Combine the ingredients and allow them to stew throughout the course of an undergrad degree in Psychology from Waterloo Lutheran University (now Wilfred Laurier University) and a Masters degree in Gastronomy from the University of Adelaide in Southern Australia (including a dissertation on The Evolution, Development and Promotion of Quebec as a Culinary Region).
Light a fire under the combined ingredients until an understanding of Canadian gastronomy begins to simmer.
Bring the concoction to a rolling boil for three decades (or until the top is lightly golden and the centre reveals an unstoppable, world-altering energy).
Yields:
A fabulous mixture of flavours and textures that spill off the page (or screen or radio waves), making it clear that this person is a full-course meal, complete with zest and goodness, sugar and spice, the perfect blend of high-energy and comfort food.
Results:
Led countless culinary tours for Canadian and international journalists, including dog-sledding to Cree hunt camps in Northern Quebec and scuba diving for sea cucumbers and urchin in the Strait of Juan de Fuca.
Authored 14 publications about food, including her first, The Juice and Cookies Cookbook, a handmade, Xerox-copied recipe book she self-published in 1974 for her sons' pre-school, and her most recent, CANADA: The Food, The Recipes, The Stories, "a pan-Canadian odyssey tracing the history of our major ingredients while peeking into dozens of multi-ethnic home kitchens," which made The Globe and Mail's Bestseller List.
On her earliest food memories
"Growing up in the countryside near Toronto, Ontario, food was unsophisticated and fresh. Childhood days were filled by picking raspberries and marveling at how high the black currant bushes were. I watched the asparagus patch for the first spring shoots and ate sugar-dipped rhubarb stalks and chased the neighbour's geese that ravaged our gardens (I still hate goose poop!). In the late 1950s, my mother and I moved 'home' to Mount Forest, the place of our Irish, English and Prussian ancestors. There, in the centre of Ontario's farming country, we used bottled dressings and packaged cheese slices, but we also tapped our own trees to make maple syrup in the spring and haunted the dusty back roads in the summer for chokecherries and elderberries to make summer jellies. In August, we filled the fruit cellar with pickles, and at Christmas we hand-dipped chocolates and feasted on roast goose."
On her favourite food memories
"The most special meals are tied into special experiences, most often with my sons. A few samples include eating—and surviving—scorpion pizza that my son Jeff made in his homebuilt clay oven. (In addition to his teaching/admin duties at Niagara College, he's a specialist in insect cookery. His kids particularly enjoy cricket candy.) Having my son Paul barbecue his twin brother Mark's freshly caught Chinook salmon with a thick smear of pesto before serving it with grilled peppers and a bottle of Gray Monk Pinot Gris at a table surrounded by grandchildren."
"Outside of family meals, favourite memories include eating my first David Cohlmeyer salad, one perfect leaf at a time, while we played 'name that green.' Or being invited into the kitchen of then-unknown Sooke Harbour House by one of my food heroes, Michael Stadtlander, who was in the process of skinning a wolf eel. He served it to me later in a pool of wild blackberry and butter sauce as the sun washed the distant Olympic Mountains with pink mist and the seals lay like sturdy statues on boulders along the shoreline. Or having a snowy spoonful of Ruth Klahsen's fresh chevre on a thin, red fife cracker in a forest where thousands of others were joining to celebrate and try to stop a mega quarry that threatened both prime cropland and our watershed."
On Food Day Canada
"We need to have at least one day when no living Canadian can ignore the fact that Canada has some of the finest ingredients and culinary talent—from researchers and producers to home cooks and papered chefs—on the planet."
On Canadian cuisine
"Canada doesn't have a signature cuisine. It couldn't possibly. To explain the culinary reality of our great northern nation, I would have to use words such as regionality, seasonality, ethnicity, tenacity and vision. It's an incredible smorgasbord. Nine Italys fit into Ontario alone, so how could anyone think of one particular cuisine representing such an enormous nation? The cuisine of Italy as we know it now depends upon the cornerstone ingredients like corn, tomatoes, potatoes and peppers, which are all New World foods. Among other things, the semolina used in their pasta is grown on the Canadian Prairies. Food, like human kind, is on the move.
"Canadian cuisine is dependent on the ingredients and the talent of here and now. It is also as exotic and sexy as any on Earth. But above and beyond all else, Canadian cuisine is about celebrating our magnificent differences, our roots and our ethnicity. It's about possibilities, and how we as a people continue to welcome immigrants from all over the planet and, as a result, have our food-ways permanently enriched. It's about creating the best from our local ingredients, then selling it to the world. It's about branding ourselves 'Canadian' and giving our producers an unmistakable edge that no other nation can emulate."
On cultivating a healthy approach to food
"I'm an omnivore, but having said that, the move towards 'less meat, more veggies' is one that I embrace. I love Michael Pollan's dictum: 'Eat food, not too much, mainly plants.' And now such an ideal is entirely possible to achieve. The array of flavours, courtesy of the countless great immigrant cooks and a plethora of young chefs who are currently re-writing Canadian cuisine, is magnificent. Twenty years ago, garam masala, Thai chilis, white asparagus, purple carrots, heritage pork, heirloom tomatoes and artisan cheeses were virtually unknown. Today, the palate has broadened; it no longer has to be 'meat and potatoes.'"
On being Canadian
"There's a quote that I can't attribute to any particular author, but it goes like this: 'When the forms of the old culture die, the new culture is created by a few who are unafraid to feel insecure.' I am proud of Canada! But the word 'Canadian' has another inherent meaning; it's one of very hard work. This nation wasn't built by a bunch of wusses, and it behooves us to remember that our ancestors were among the most courageous men and women in global history. Whether they were black Loyalists escaping slavery, or starving Irish peasants, or Scots swept away in the Clearances, there was only a frozen, often danger-filled mystery ahead of them. The roads we now travel so easily were once deer trails into a forest, or buffalo runs across the Prairies, or First Nations' trading routes that wove their way through the continent in one large culinary spider web that we have yet to emulate. Like taking a ox cart over the rutted mud on the Garafraxa Road into the Queen's Bush, Canada continues to be built by strong men and women are aren't afraid to face an unknown—but guaranteed exciting—future."
*            *            *
For more servings of Anita, visit anitastewart.ca, email [email protected], follow @FoodDayCanada on Twitter or 'Like' her Facebook page. You can also get a good helping of Anita's thoughts on her CANADA: The Food, The Recipes, The Stories right here.