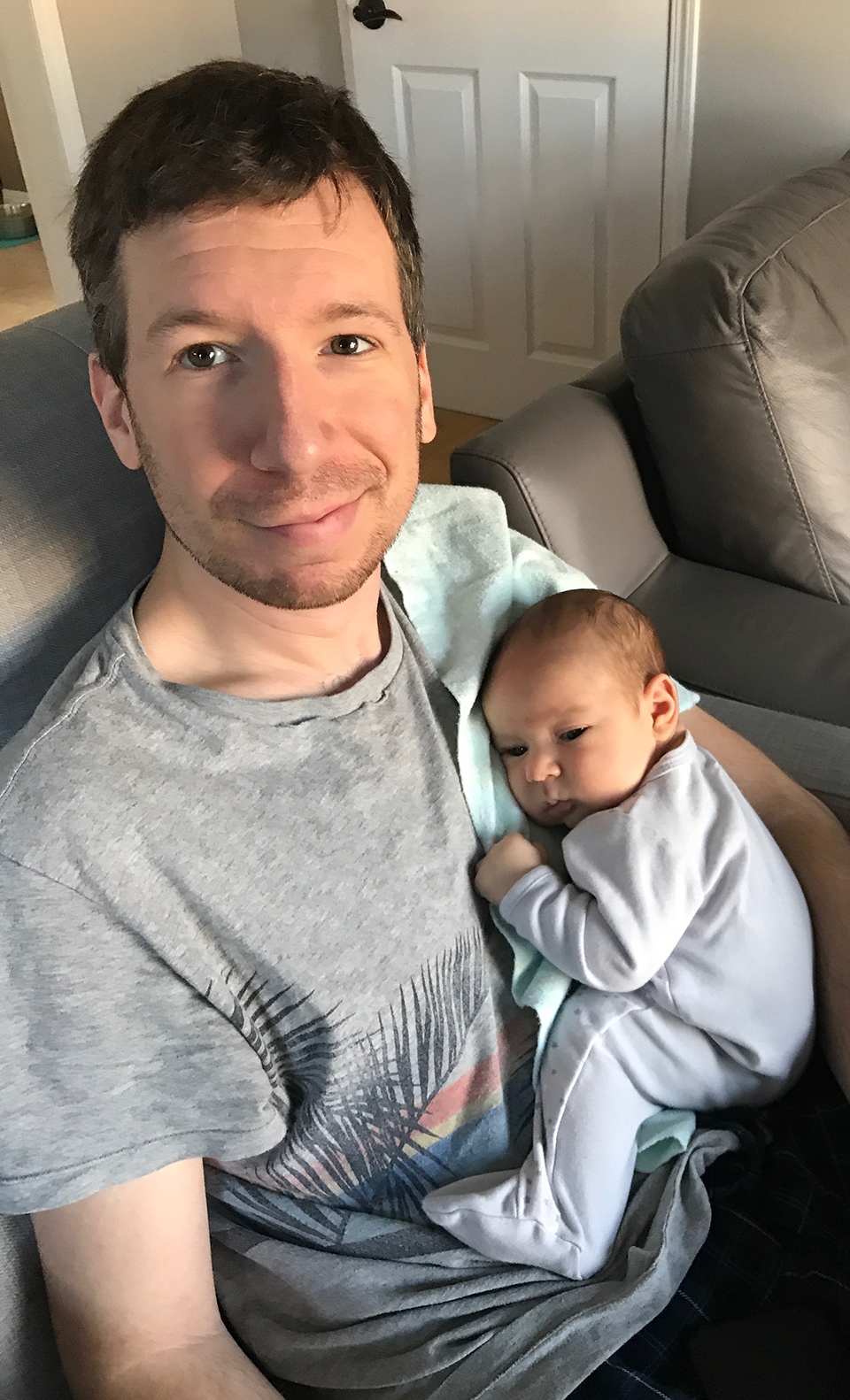 2019 has been a difficult year for our family. Brandon, my husband, experienced some significant health issues, which thankfully seem to have positively resolved, but took a toll on us emotionally and physically. I spent a good chunk of the year pregnant, which added to the responsibilities and workload he had to accomplish over many months. He was very understanding and supportive, and did things with ease that were so difficult for me. When we finally welcomed our son, Dylan, in September, we experienced quite a number of additional complications throughout the birth and next three months. I am grateful to say that things are relatively improving and everyone is healing. I could not have made it through this year without such a strong, competent, caring and understanding partner by my side.
Brandon, on the eve of 2020, I want to wish you a much better year, and take some time to reflect on the qualities that make you such an amazing husband and father, and share how you are so important to us (and many others).
F – Family first. Always. Brandon, I love how important family is to you and how excited you were to start one of our very own. I never need to question your priorities or doubt how much we mean to you. I hope we make you feel the same way!
A – Adaptable. We have been thrown many curveballs and have had to change our ways of parenting daily. Many times, I have noticed you responding quickly and thinking of ways to improve our approach in many different scenarios.
T – Tough. Despite being sensitive in the best kind of way, you also rise to the occasion and do the hard things that need to be done, things that I often struggle to do, and I truly appreciate this ability in you. I envy it… but your qualities are mine to share!
H – Heart of gold. You really and truly feel so deeply and care so much. There is some kind of purity about you. Dylan and I feel your love every day in the looks you give and the actions you take.
E – Entertaining. I love your sense of humour and the way you can lighten things up by telling or showing me funny things or putting on some music and showcasing your sweet moves. You are the one who makes Dylan bubble up with laughter and that is HUGE!
R – Ridiculously good cook. You can take the weirdest ingredients in our house and make some delicious meal out of them. You are so creative with food and you do so naturally what I would have to work very hard to accomplish. I love how I will come up with some crazy thing I want to make, and you typically have to swoop in and save the day by helping me with my projects in the kitchen. Thank you for keeping us going and well fed.
Obviously these are only a few things, but I wanted to share them in a fun way. We love you and are truly lucky to have you with us on this crazy adventure. Can't wait to see what next year has in store for us, my love.
By Margaret Madore, Thunder Bay, Ontario