"… this is actually a great, therapeutic thing, for people to just come out and laugh."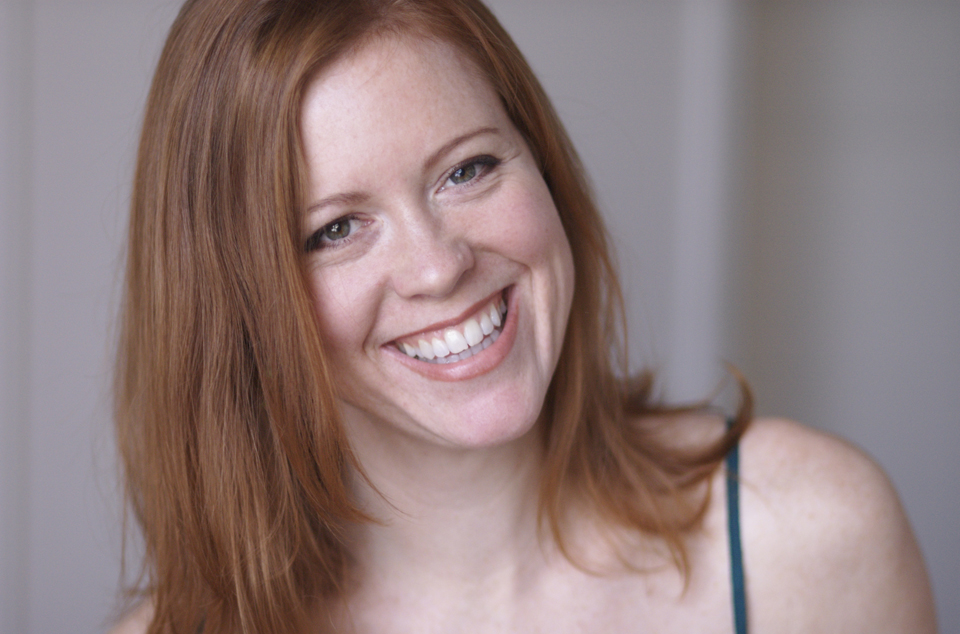 Jen Grant gets paid to make people laugh. She even earns enough to make a living at it. But if she'd listened to most of her peers and teachers when she went to school in Ottawa, Ontario, she never would have had the chance to prove to herself that it was possible.
Like too many youngsters who dream of doing something unusual, Jen was frequently told she'd never be able to support herself as a performer. "When I'd tell people I wanted to be a performer, they'd say, 'Well yeah, but what do you really want to be?'" she says.
Jen took that message to heart, and spent the first two decades of her life trying to squelch her dreams of being an actor or comedian. She loved clowning around with friends and putting on plays in the basement with her younger sister. But when it came to actually owning what she wanted to do, she felt the need to keep it secret.
As a teen, she didn't participate in the drama club at St. Pius X Catholic High School (where she met classmate Michelle Gauthier, a friend of mine who recommended Jen as a Kickass Canadian). Part of the reason she held back was because she felt that it "wasn't really cool to be part of the drama or artsy crowd." So she snuck off to auditions at local theatres and did a little performing on the sly.
"I always, always wanted to perform, from when I was a little kid," says Jen. "I just was afraid to do it because of societal pressure."
Jen still felt that pressure after high school. Rather than pursuing a career as a performer, she enrolled in a communications program at Carleton University. When she graduated, she took a job as a publicist at Ottawa television station The New RO. The job was demanding, and she did her best to be excited about it. But she couldn't deny what her heart was telling her.
Taking her cue
It wasn't until she began considering a move to reporting for the TV station that everything fell into place. Someone asked what field she wanted to specialize in, and Jen's response was "Entertainment reporting." But as she said the words, she had an epiphany. "I realized definitively that I didn't want to report on other people," she says. "I wanted to do it myself."
People had always told Jen how difficult it was to become a performer. She reflected on how hard she was working in her current position, and decided then and there that if she was going to put that much effort into a job, it may as well be the one she really wanted.
"I got a lot of criticism from a lot of people," she says. "They thought it was crazy to leave such a good job." But Jen had let others' words of caution hold her back long enough. In 1999, she committed to pursuing a career in comedy full-time. She took a job as a waitress, and began performing at amateur nights at the Yuk Yuk's on Albert Street.
From stage fright to stage right
At first, she was terrified. When her debut performance went well, she worried that it had been beginner's luck. For her second performance, she was petrified. But that went well, too, so she kept getting back onstage. It took her two years to stop feeling "insanely nervous," and after that she got to enjoy six years of feeling only "moderately nervous."
Now in the business for more than a decade, she's a voice of wisdom to many would-be comics. "I've had people come up to me and say, 'I want to be a comedian and I'm just working on my first act,'" says Jen. "I tell them, 'Just get up and do it.' There's such a build-up for the first time, and (aspiring comics don't realize that) the first time is one of thousands of sets they're going to do before they get any good. They say it takes 10 years to become a good comic. I agree with that 100%."
It's probably safe to say, then, that Jen is now officially a great comic. Since starting out 12 years ago, she has performed at a range of high profile venues across North America, including the Just For Laughs Festival in Montreal, the Vancouver International Comedy Festival, the Halifax ComedyFest and the Newfoundland Screech Comedy Festival. Many of her segments have aired on television. She also recorded a half-hour special for CTV's Comedy Now!, which aired in 2008 to great acclaim.
Jen's talent has garnered a lot of attention from comedy bigwigs across the continent. In 2005, she became the first woman and the first Canadian to make it to the finals of the prestigious Boston Comedy Festival. She was a finalist at Yuk Yuk's 2007 The Great Canadian Laugh Off, and a 2008 Canadian Comedy Awards nominee for Best Female Comedian.
Grabbing the brass ring
Now living in Queens, New York, Jen's a regular at many popular Manhattan comedy clubs. She still performs in her homeland, but she couldn't resist the siren call of the bright lights, big city.
"I really love Canada, but there's more opportunities in the U.S.," says Jen, who moved to New York after getting her work visa approved in 2008. "I was seeing my really talented friends trying to pitch TV shows and projects to networks in Canada, and getting rejected over and over and over."
Jen recognizes that there are successful comics making a go of it in Canada; she names Derek Edwards, Brent Butt and Steve Patterson as examples. But, she says, in New York, "the sky is kind of the limit. Anything can happen here. You could do movies, you could have your own TV show, you could perform on Broadway if you wanted to."
According to Jen, even the lower profile opportunities in New York are more rewarding than many of the options available in Canada. "If I got a job writing on a popular TV show (in the U.S), it would open doors and give different credibility than writing on a TV show in Canada," she says. "It's frustrating."
Having studied communications, she's aware that Canadian stations are flooded with American programming in part because it costs less to purchase those shows than to produce original ones on home turf. Because of that, Canadian viewers are inundated with American productions.
"People have gotten a taste for it," says Jen, who counts herself among that group. "When I think about something really exciting and that I want to be a part of, I think of shows like Saturday Night Live or 30 Rock."
Putting it out there
In creating her material, Jen draws mostly from personal experience. You can visit her website for a taste of some of her acts. But she says that there isn't one topic, or even tone, she tends to narrow in on. "(The content) depends on what I'm going through in my life. I think I've gone through stages… where I was talking about more edgy things to get a reaction."
These days, her acts tend to be somewhat tamer. She veers away from offending people or making them uncomfortable. At the same time, she isn't afraid to call it like it is.
"I think it's weird, what makes people uncomfortable," she says. "We act like we're upset about something that actually is true, so that upsets me. If I talked about something sexual, it's (sometimes considered) inappropriate. But that is such a hypocritical thing about society. We are obsessed with (sex), but it's inappropriate to talk about it."
As far as Jen is concerned, it's less a matter of her act being offensive and more a matter of people not being honest with themselves. "I think that if you're okay with your issues, you can laugh at that joke," she says. "If you're a secure, informed person, you can separate yourself from that."
A dose of the best medicine
Those who are able to appreciate spot-on comedy are in for a treat when they see Jen perform; she's gifted with the ability to transform an audience. Jen has received many emails and comments from people who saw her act at a low point in their lives, and found themselves uplifted after a night of laughter.
"I'm always surprised and delighted to get (that feedback)," says Jen. "Because (comedy is my job and) I'm so close to it, I don't often think of how it affects people in the audience. When I'm reminded of that, I realize that this is actually a great, therapeutic thing for people to just come out and laugh."
One of the highlights of her career came in 2004 when she performed for the Canadian Forces in Egypt and Israel. She was picked up as part of a troupe of Canadian performers, including 2004 Canadian Idol runner-up Theresa Sokyrka and dancer-fiddler Stephanie Cadman.
"That was an amazing, life-changing experience," says Jen. "It was the first time I realized that (my act) wasn't just for me; it was for them. (The troops) were on tour at Christmas time, missing their families. It was very emotional. Being onstage wasn't about me. It was about entertaining them."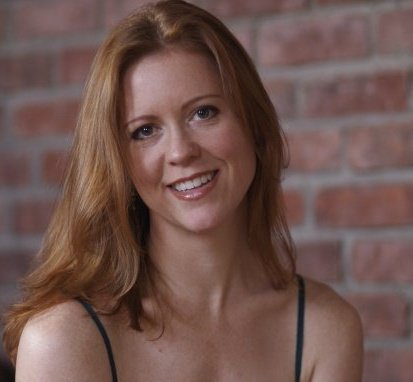 Laughing all the way home
Jen's career definitely seems poised to continue its upward trajectory. She recently landed a regular gig performing for universities across the U.S. through the National Association for Campus Activities (NACA). She also plans to continue crossing the border to keep us laughing back home; she's already booked a spot at the 2011 Halifax ComedyFest in April.
On top of her comedy work, Jen has her eye on expanding into acting. She's got agents in Los Angeles and New York, and has been brushing up on her improv skills with Manhattan's Upright Citizens Brigade, the comedy group that was co-founded by Saturday Night Live alum Amy Poehler.
Given how far Jen has come, it's hard to believe she ever had any doubt about her prospects as a performer. As she tells it now, the biggest step was in taking that leap of faith and believing that she really could make a go of it as a profession.
"Everybody can relate to having an idea of what their dream job could be," she says. "(Getting there) is about actually putting (those ideas) into action… I thought of performing as this lofty idea. But when I started doing stand-up, I started noticing that people were actually doing it as a job. More and more, I'd see my friends getting work in the field, and I thought, 'Well this is actually achievable if you stick it out and work hard.'"
*            *            *
For the latest on Jen and her upcoming shows, visit jengrant.com, follow @jengrantcomedy on Twitter or email [email protected].