Matt West & Ben Wilson, director-editor and musician, creative powerhouses
"It doesn't really matter where you are anymore; it matters who is around you and the support network that you have."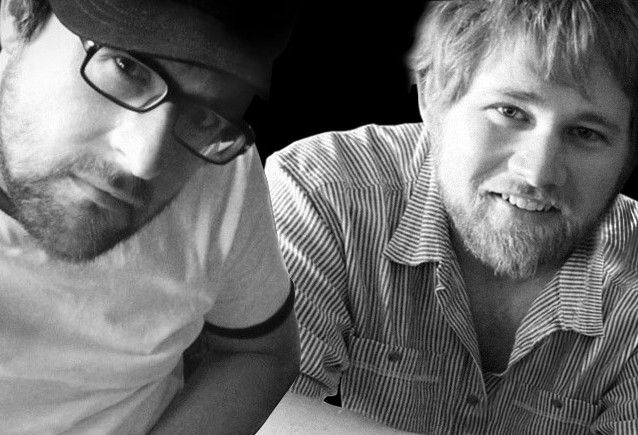 I have many fond memories of my days at Glebe Collegiate Institute (GCI)—of the kind of events and discoveries that stay with you, sometimes even change you. But it's often the people you meet along the way who have the most profound impact.
When I think of Matt West and Ben Wilson, I always picture the two walking side by side down the GCI hallways, Matt with his bag slung diagonally across his shoulder. They were always cheerful and friendly, even to people they barely knew. I can't recall specific conversations with those guys during our high school years, but I always remember them smiling as they offered a warm "Hello."
It's said that we're constantly channeling energy to and from one another. In that case, Matt and Ben are definitely making a very positive contribution to our collective pulse. They share a kindness and generosity of spirit that emanates freely and makes anywhere they go a good place to be.
I reconnected with both in the past year when pre-production got underway for my short movie, Bliss. And I discovered that, since high school, both have had great success in their professional lives. Matt's a prominent director and editor, while Ben complements his full-time speech-writing job as one of the area's most gifted and prolific indie musicians. They have a slew of credits to their names, including television shows, short films, albums and live performances.
When I told our former GCI Communications Technology teacher, Bob Godwin, that I'd be profiling Matt and Ben for this site, he was quick to weigh in. "Matt and Ben each showed early promise in their chosen fields," he says. "Ben used Simon & Garfunkel music to enhance his poetic documentary 3am, and later went on to profile his band Paperjack in a full-length documentary. Matt was involved in a number of projects as actor, director and writer, and fulfilled a panoply of technical roles in a number of his classmates' productions. It's no surprise to me today to see Matt's credits on television and Ben's name on musical marquees about town."
In reconnecting with the guys over the past few months, I quickly found that, in addition to attaining career success, they've also maintained their shared spirit of giving. I reached out to Matt first, hoping to get contacts for possible crewmembers for my movie. Without hesitation, he offered to lend me his high-end camera and volunteered to edit the project. Ben just as willingly agreed to score Bliss, and went on to write the musical theme for this site's new podcast, Keeping Up with the Kickass Canadians. I was completely blown away by their generosity and talent, and was eager to count them among the other Kickass Canadians.
IN THE BEGINNING…
Ben was born in Ottawa, Ontario, in the same year that Matt entered the world in Chichester, England. They started out in different time zones with different accents. But the important thing is that in 1988, both boys ended up at Glashan Public School. They quickly discovered how much they had in common (in Ben's words, "We were both ambitious nerds"), and began making movies based on Monty Python skits.
"Every time we got together, we'd be telling each other what ridiculous ideas we had for things," says Ben.
By the time they reached GCI, they'd evolved to the point of being able to create skillful movies for the school's annual Fringe Festival. But what they both value more than the collective expertise they acquired is their friendship, which is proving to be a lifelong bond.
"It's really rare to find a friend like that, who has the same sets of interests, same ridiculous sense of humour, and who can challenge you in different directions creatively," says Ben. Matt wholeheartedly agrees, adding, "Ben got me started on my career by encouraging me to make videos."
After graduating from GCI (Ben in 1995, Matt in 1996), the guys headed off to be formally trained in their chosen fields. Ben studied music at Carleton University, and Matt enrolled in the broadcasting television program at Algonquin College. (Matt took an extra year in high school to perfect his demo reel in hopes of studying film at Ryerson University in Toronto, Ontario. When his application was lost in the mail, he regrouped and decided to make the best of things in Ottawa.)
The rest, of course, is history—which I've culled over and put together in the following passages, because if you don't already know Matt and Ben's story, it's high time you did.
HOW MATT BECAME "MATT 'AND CUT!' WEST, DIRECTOR"
Not long before meeting Ben in junior high and getting started on their Monty Python remakes, Matt discovered that making movies was his calling.
"I went to see Empire of the Sun when I was 11," he says. "I was watching the film, but I also watched people's expressions while they were watching the film, and watching them laugh and then of course seeing people cry. And I remember thinking, 'How powerful is it that a movie can not only bring people to the theatre, but also really play with their emotions?' I realized at that point that's what I wanted to do; I wanted to tell stories and make movies and entertain people… I think one of the most precious things you can do in this world is put a smile on someone's face."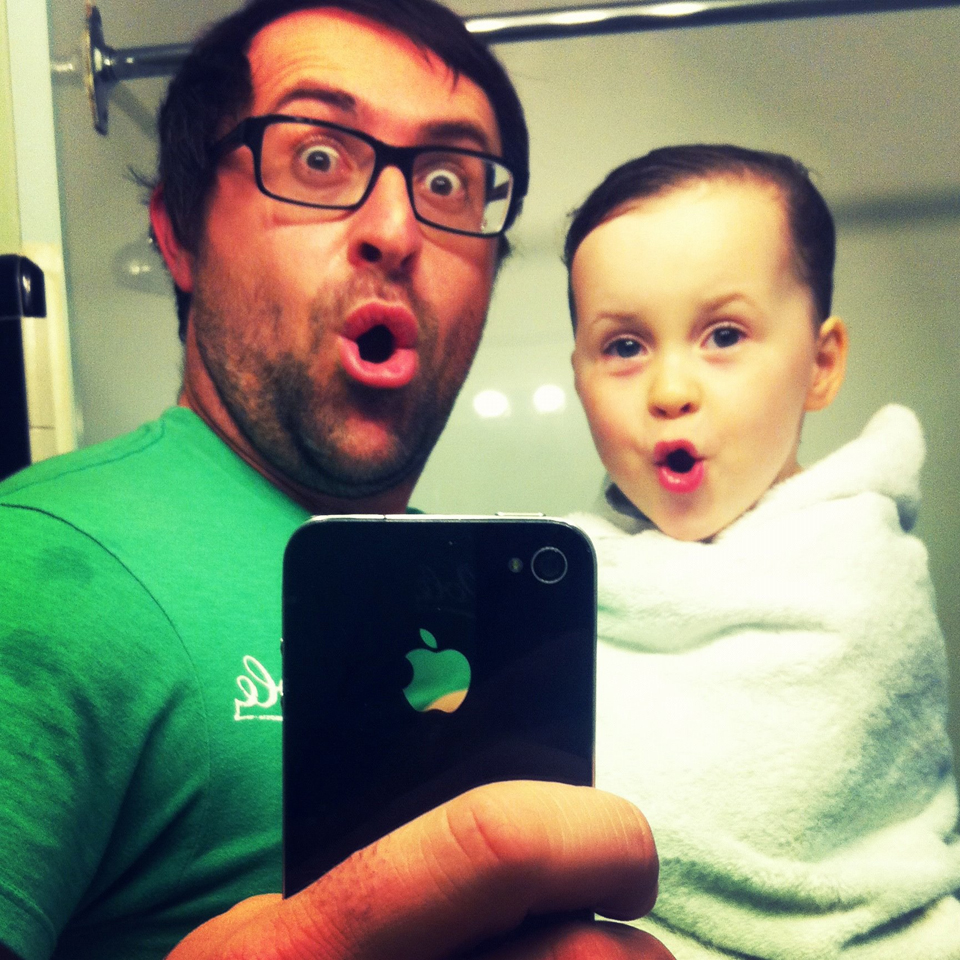 After graduating from Algonquin College in 1999, he dove into a film and television career that has yet to let him come up for air. He started editing for Distinct Features, which led to a gig editing The Great Canadian Food Show for Knight Enterprises. When owner Chris Knight gave Matt the chance to prove his directorial chops on the show's final episode, Matt knocked it out of the park and kick-started his directing career.
Reigning over the small screen
From there, Matt went on to direct and edit several television series, including Gemini-nominated Licence to Grill, Junk Brothers, Dig In, Road Grill, Cook Like a Chef and Gemini-nominated All For Nothing, which he's currently directing for Mountain Road Productions (and which may be expanding to the United States, given that Survivor creator Mark Burnett recently bought the American rights to the show). Matt was also hired to work on the 2009 Royal Canadian Mounted Police (RCMP) documentary series Courage in Red, for which he developed the visual style and wrote, directed and edited several episodes.
That may all sound like a lot. (And it is.) But the thing about Matt is that he never sits still for long. Even in his "downtime," he's making home videos of his beloved four-year-old daughter, Scarlett (with the artful eye of a filmmaker; these aren't your average home movies), taking stunning photographs of everyday sights that always wind up beautiful through his lens, or helping out on friends' projects. For him, anything goes, as long as it's creative.
Which is why it stands to reason that, in the midst of a flourishing television career, Matt made time to write, produce, direct and edit his 2008 short film The Funeral… Again. It was a passion project that he self-financed, and it reinforced how much he wants to make movies. So, after having directed 450 episodes of television, he's feeling the urge to shift his focus.
The bigger picture
"I've been very lucky to have done so much in this city," says Matt. "It's nice to have a lot of companies trying to reach out and ask if I can work with them. It's been wonderful. Now, I want to take all the experience that I've had in television and really push that toward film. I want to tell other kinds of stories."
Enter his latest short, The Kissing Booth, made as part of the first annual Digi60 Second Spring Fest in 2012. Matt was selected as one of four filmmakers to be endorsed by one of the competition's sponsors. Working with inMotion and acclaimed screenwriter Keith Davidson, Matt directed a 60-second short that will be screened in Ottawa on Friday, June 15, 2012.
"The real joy in collaborating with Matt comes from who he is, not what he does. This distinction makes Matt everyone's first call. To have a director take your project into his hands with unrelenting passion, humanity and humour is the best feeling in the world. He can look a project over and decide, with an expert's eye, how to make it sparkle. The fact that he is an uber-talent who effortlessly flows from the writer's room to the director's chair to the edit suite is simply an awesome bonus. In short, he makes producers feel safe. And who wouldn't want to work with a creative force who has been known to direct in Sean Connery's voice?" —Sarah Fodey, Vice-President and Senior Producer, inMotion
HOW BEN BECAME "BEN WILSON, SPACE-FOLK STAR"
While Matt was busy establishing himself as one of the region's most in-demand directors, Ben was applying his musical Midas touch to a number of local bands. He'd decided to support himself as a writer and spend the rest of his time pursuing music. So he secured work as a speechwriter, first with Health Canada and then with the Public Health Agency of Canada (PHAC), and immersed himself as much as possible in his passion.
"I was surrounded by music ever since I was born," he says. "I grew up listening to and practising classical music." His parents, who were both highly creative and actively involved in the local arts scene, enrolled him in piano lessons at age five and had him join them in the Ottawa Central Choir for many years.
That rich musical start clearly gave Ben the edge he needed. In addition to singing and playing the piano, he rocks the guitar, clarinet and drums, and dabbles with many other instruments. He started his first band, Paperjack, in high school, with ongoing collaborator Brennan Pilkington on drums. The group was eventually picked up by renowned Ottawa label Kelp Records.
From there, Ben went on to lead and play in many more bands through his own label, Antique Room, including Polytones, Fisheyelens, The Department of Foreign Affairs, That's the Spirit and the current Orienteers. Over the years, he's put out several albums, including the tremendously successful Staying Places, the 2008 album he made with That's the Spirit, and an E.P. and L.P. with Orienteers (both self-titled).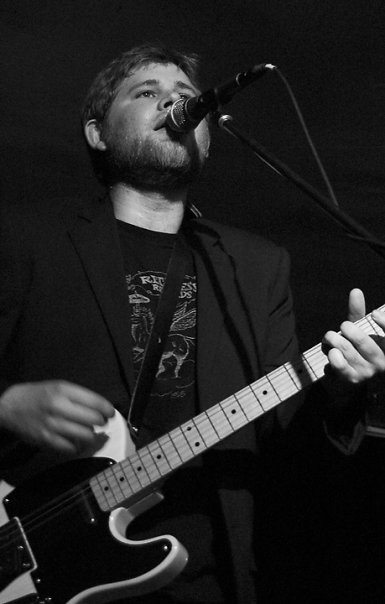 Hitting other octaves
Ben is also frequently asked to lend his talents to a variety of media. He's composed music for Canadian network television, including HGTV, The Comedy Network and CBC. He's also written music for other movies, including Fire, a web-based interactive film for the National Film Board (NFB).
"I write a lot of different things for different projects," he says. "I like to think of myself as a bit of a chameleon, genre-wise, because I'd like to do all kinds of different things—whether it's writing for visuals or screen or other projects, maybe video games." He's already got a "side" video project on the go, which he describes as "a text-based adventure game, kinda like Zork but for bands," that he's thinking of releasing on a USB stick with his next album.
Whatever the outlet, the important thing for Ben—much like his good pal Matt—is that he keep creating. When I ask him how music defines him, Ben answers, "Completely. It's sort of a way of thinking about the world that words just don't do justice to. Music is really such an expressive art that people can take and interpret their own way."
The road less travelled
Travel is a recurring theme in Ben's music. He explores it partly to branch away from the "same-old, same-old" themes of love and mourning that turn up in a lot songs. But he also sees exploring the subject as a way of finding one's place in the world. "Travel rings home to me as something sort of philosophical and that captures that sense of ourselves in relation to the world."
It was because of his extensive European travels after university that he made a conscious choice to stay based in Ottawa. While in the United Kingdom, he considered staying on permanently and leaving his hometown behind. But, he says, "I realized that it doesn't really matter where you are anymore; it matters who is around you and the support network that you have." After that realization, it was a lot easier to tune out the chatter about having to move to, say, Toronto to further a music career. He discovered that his friends and family defined where home was. Hence the album Staying Places.
"There's always a part of you that wants to extend branches instead of digging deeper roots," he says. "But there's always time to extend branches and not a lot of time to make sure your roots are solid. I find that the latter's more important."
Homeward bound
Today, Ben is happily rooted in Ottawa. He's been married for nine years to Susan Burhoe, manager of Carleton University's Enriched Support Program, and together they're raising a pretty kickass son, seven-year-old Luke. He mixes and composes music during his lunch hours, and tours with his Orienteers bandmates Brennan Pilkington, Tom Thompson and Laura Greenberg on long-weekends—when schedules align.
Ben's also actively looking to strengthen connections within the local arts community. In 2010, he founded MAY WHEE!, a festival intended "to bring the music and film communities together to showcase some local talents from Quebec and Ontario," he says. He hasn't revived the festival yet, because of the time and cost involved. But he hopes to get it off the ground again by getting the community more involved, in the way that fellow musician and Kickass Canadian Rolf Klausener is bringing about this September's Arboretum Festival.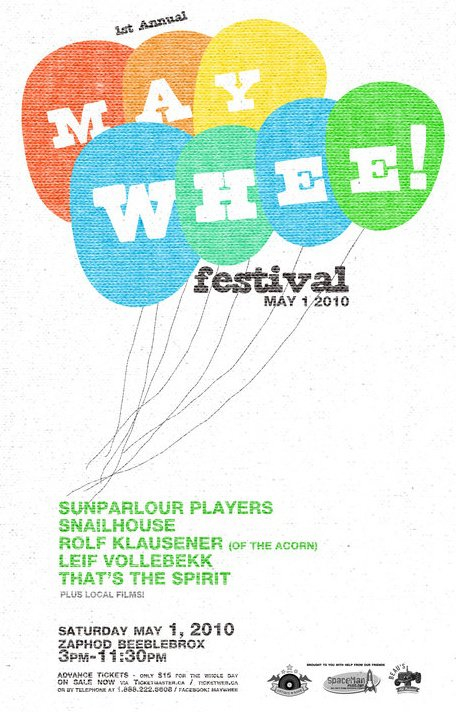 With MAY WHEE! on hiatus, Ben is focusing a lot of his energy on Orienteers. He's currently mixing 13 new songs, and hopes to put them out later this year, either as an album or a series of singles. "It's really different from our other stuff," he says, who refers to Orienteers' usual fare as "space-folk (that has) an ambient atmospheric quality with folk styling at the root." In contrast, he says, their upcoming releases will be "loud and fast and aggressive."
"I'm a huge fan of Ben's work. I love the album 'Staying Places.' The title alone speaks to Ben's smarts in crafting his art. His generous spirit extends to showcasing others through his festival MAY WHEE!, a unique festival that hadn't been attempted before in the capital." —Kickass Canadian and CBC Radio host Amanda Putz

THE MORE THINGS CHANGE…
Ben has big ideas about the future. His vision for Antique Room is to transform it into a collective in the vein of McSweeney's publishing venture.
"McSweeney's has become a collective of artists and writers who put together all kinds of great things, from graphic novels to magazines to online lists of things that are really hilarious," he says. "But it's become sort of a community that supports charities as well, and worthwhile causes. It's a model I really, really like. It kind of captures everything that I'd like to see in the music industry."
What this is, he explains, is a greater sense of community and a reduced focus on product. "In a digital world, where everything can be shared, product is kind of meaningless now," he says. "I think that the old music industry model of write-record-release-tour-repeat is completely gone. I'd like to see more labels taking chances in terms of supporting unknown artists and (starting to) champion all the great stuff that's out there, without a focus on the product."
To Ben, it's worthwhile and important to create a fertile environment for the future generation of musicians. Even if that means sacrificing now by not making a living directly from music, but instead working to "build the industry to what we want it to be" through sharing freely and offering exposure to up-and-coming artists.
That selfless approach is characteristic of Ben. It's also one more trait he shares with his dear friend Matt. A quick troll through Matt's Facebook profile makes it clear that his generosity in editing my movie wasn't a one-off. His page is full of Thank-Yous from the countless people he's helped out and links to pro bono videos he's made for friends' businesses.
This year, though, Matt took steps to make his volunteering more official. "I decided that, every year, I'm going to offer my services to help out a charity with video," he says. "It's a nice thing to do for them and it gives me an opportunity to have some fun and be creative."
For 2012, he chose the Ottawa Food Bank as the lucky beneficiary of his time and talents. He shot and edited a series of 12 videos for the organization, including one main video that's serving to help promote the Food Bank online. Going forward, he's always looking for opportunities to lend a hand. It can be tough finding time in his hectic schedule. But, he says, "If I'm available, absolutely. I'll always try to help someone out."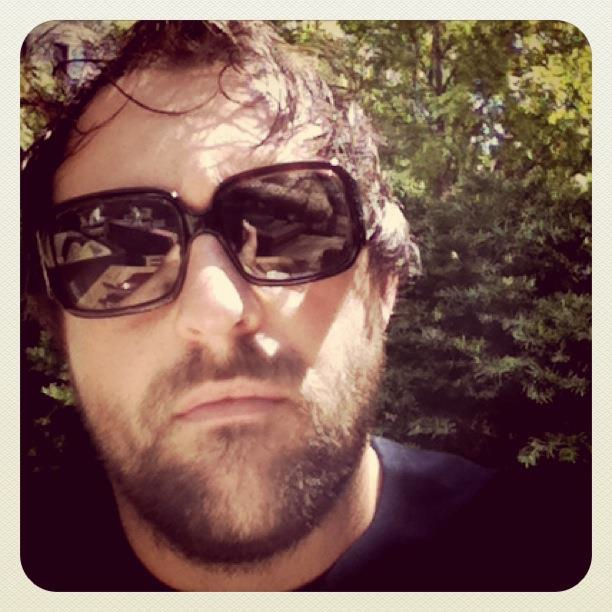 Looking back on my earliest impressions of Matt and Ben, I have to agree with our former high school teacher, Bob Godwin; it's no surprise to see where they've ended up today. After all, it's pretty much where they started out: Two guys walking through life, quick with a smile and always ready to share their talents and energies.
Perhaps Ben says it best when he describes Matt, but could just as easily be talking about himself: "He's a creative, wacky mind, and that's the type of person I really like to be around."
*            *            *
For the latest on these awesome gentlemen, follow Matt on Vimeo or @editpoints on Twitter, and 'Like' Ben's Orienteers Facebook page. You can also email Matt at [email protected] and Ben at [email protected].