"Canada just represents so many things to me that I feel like are at the core of who I am, as a person and even as a filmmaker and storyteller."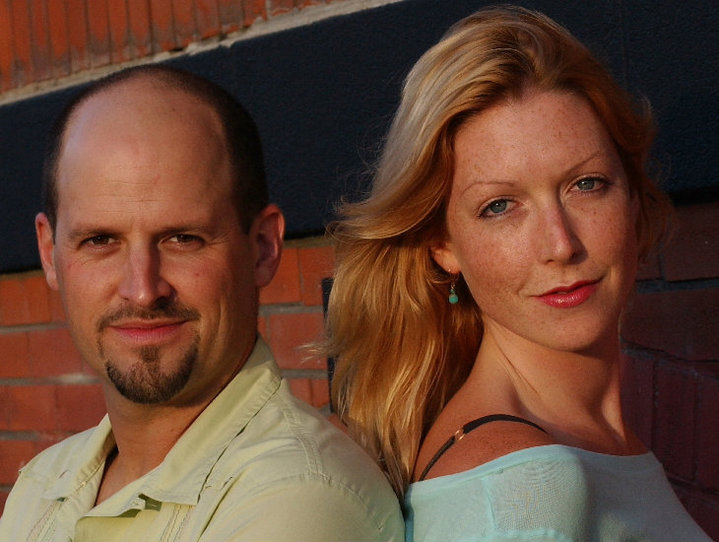 Megan Raney Aarons was the first true inspiration in my life. We met as young girls growing up in Ottawa and reconnected as adolescents after she'd moved to the United Kingdom. If you were to have the joy of spending time with Megan, you'd understand why I looked up to her so much. She's overflowing with energy, enthusiasm and a joie de vivre I've rarely seen. Her abundant talent, confidence and fearlessness continue to hold me in awe. Nothing seems to hold her back. Also, she's a ton of fun to hang out with.
Spending time with Megan would also quickly lead you to discover how much she adores her elder brother, Colin Keith Gray. Over the many years of my friendship with Megan—sometimes in person, other times long distance—she has constantly praised Colin and cited his wisdom.
Although both siblings spent their youth moving around the globe, it was inevitable that they would end up in the same place. Today, the tight-knit brother-sister duo (known professionally as The Sibs) is at the helm of a thriving film and video production company called GRAiNEY Pictures (a.k.a. GPix). Based in Los Angeles, GRAiNEY Pictures specializes in "branded entertainment, 3D, documentaries and scripted features." It's my honour to shed a little light on how they got there, and what they've done since.
Stars in their eyes
To hear Megan tell it, most of her best qualities were learned from Colin (and their elder brother Ian Gray, a tree surgeon and writer living in Aspen, Colorado). She's nine years younger than Colin, and says that both her brothers "took me under their wings, taught me how to be bigger than life, taught me to laugh at everything, to find wonder in even the smallest thing."
The baby of the family, Megan watched her siblings excel at a range of artistic and athletic activities. Growing up in Ottawa, Colin acted in various Orpheus Musical Theatre Society productions and at the Ottawa Little Theatre. He honed his water polo skills on the Lisgar Collegiate Institute high school team and the Ottawa Titans Water Polo club team. After graduating, he flew the nest to study political science and French literature at the University of Michigan. From there, he continued to regale young Megan with tales of his extracurricular doings—more theatre and sports, as well as branching out to take up drumming.
"I'm fascinated by so many different things, whether it's music, theatre, film, politics, social justice," says Colin. "When I graduated (university), I knew I was going to do something in entertainment, I just couldn't figure out which area."
Whatever he chose, one thing was certain: he would find a way to team up with Megan. "We were always thick as thieves," he says. "We always knew we wanted to work together."
Expanding horizons
While Colin was in the midst of finishing his studies, nine-year-old Megan went through a major life change. Their mother, Ann Jeffries, decided to move back to her native U.K., taking Megan with her while her older children stayed behind and started their careers. "It was a horrendous, wrenching moment in my life to lose my big brothers to the other side of the planet," says Megan. "At the same point, it was the biggest adventure ever."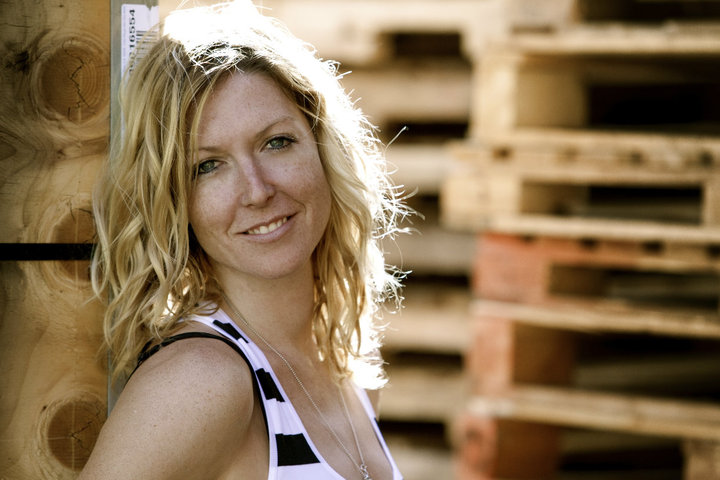 While living abroad, she discovered parts of Europe that she says she likely never would have seen otherwise. And she gave in to the acting bug, which she'd caught long ago from Colin. Megan took on roles with professional touring troupes as they made their way through Plymouth, where she lived, and also acted in theatre groups with other youth actors.
She's quick to point out that the move did more than broaden her cultural horizons; it opened her eyes to her mother's strength and courage. Before leaving Ottawa, Ann went through a difficult divorce that left her a single mother of three. Rather than crumbling, she picked up the pieces and got her Masters at Carleton University. When she returned to the U.K., she went on to become a professor and head of the University of Plymouth's Department of Social Policy and Social Work.
"Mum taught us how to love and live and be bold," says Megan. "She showed me how to put my fears aside and go after what I want."
As Megan matured as both a performer and a young woman, Colin was making a name for himself in New York. Having chosen to pursue acting from his long list of talents, he'd moved to the United States and very quickly found work onstage. Within a year of moving to New York, he'd landed a role in the Broadway musical The Buddy Holly Story.
Learning the ropes
In 1995, Colin landed a lead role in the Toronto production of The Hardy Boys for New Line Television and Nelvana, and happily traveled back north. "It was such an amazing experience," says Colin, who played Frank Hardy alongside Paul Popowich's Joe Hardy. "I got to work with great directors, all the best actors in Canada. I loved it."
That happened to be around the time Megan was finishing high school. While she was applying to universities, Colin made her an offer she couldn't refuse: he told her to defer acceptance to the University of London and invited her to spend a year with him to learn the business. "It was the best decision I could have made in my life," she says. "The moment I touched ground in Toronto, (Colin) introduced me to agents and got me hooked up with The Characters Talent Agency."
Megan definitely learned some lessons about show business. But they weren't the lessons she'd expected. A talented and skilled actor, she soon realized she knew next to nothing about the audition process. "I suddenly felt like this country bumpkin, and here I was in Toronto in what felt like the biggest city on the planet," she says. She recalls the time she auditioned to play Bette Midler's daughter in the movie The First Wives Club. She didn't know that actors are typically asked to state their name and the part they're reading for before proceeding with the audition. When asked to "slate the camera," Megan stared into the lens and said simply, "slate."
Despite the occasional humbling experience, she learned an incredible amount about the entertainment industry, and landed lead roles in some independent productions during her year off. More importantly, she began to realize that she might have been approaching the industry from the wrong angle. "Every time I was on set, I was really drawn to what the camera crew was doing," she says.
At the end of The Hardy Boys run, Colin returned to Los Angeles. Megan followed suit and finished her year off in Tinseltown, modeling, acting and waiting tables. But she couldn't shake the notion that she might be better suited behind the camera.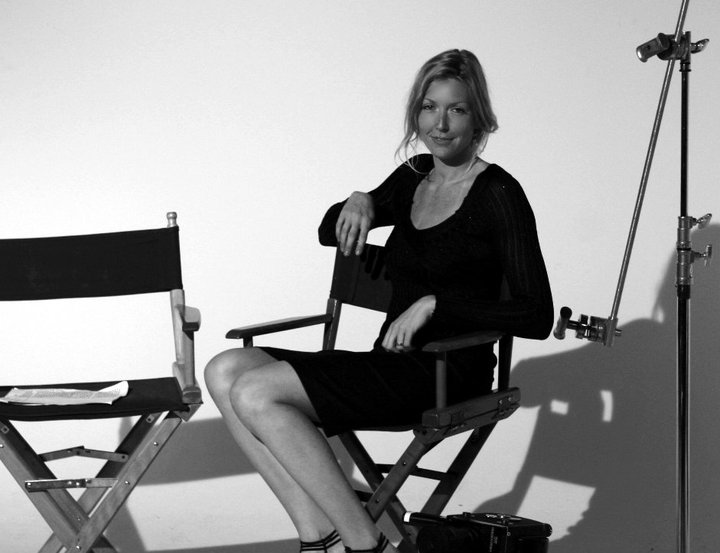 Shifting focus
With Megan back in England, studying media communications and sociology with a focus on film, Colin continued to pursue his acting career in Los Angeles. He got small parts in television shows such as Jag, Living Single and Saved by the Bell. "But I wasn't working on stuff that I really cared about," he says. "The reason I got into the business was because I thought I could really have an impact in changing the way people looked at things."
So Colin decided to switch gears and focus on writing and directing. He and a friend launched WOLO Entertainment, and when an opportunity arose to shoot a feature documentary for Warner Bros., Colin knew exactly whom he wanted behind the camera for the European footage.
Still finishing her last year of university, Megan was thrown into the deep end. She served as director of photography (DOP) and directed alongside her brother for the rock doc Where the Hell Are We & What Day Is It… This Is Static-X. "It was absolutely nerve-wracking, but so phenomenally fun," says Megan.
Twists in the road
The plan had always been that Megan would join Colin in Los Angeles once she graduated university. But while in London, she met Brad Aarons, who would one day go on to give her his name. Brad was a New Yorker with a booming career in the music industry, so Megan decided to spend time there before heading to the U.S. west coast.
While in Manhattan, she tried her hand at a number of departments within the film industry. "I was often a production assistant," she says. "I was the person on set picking up the garbage. There was no glamour there; it was just very hands-on experience. But I can't tell you how happy I would be just to stand on set and look around."
Over the three years she spent in New York, Megan eventually worked her way through the camera department and established herself as a first-rate DOP. And then, of course, her brother came calling once again.
Freedom's Fury
Colin had been researching and developing an incredible story for a feature documentary film called Freedom's Fury. You can read more about it in a 2006 article I wrote for the Ottawa XPress when Megan and Colin screened their film in Ottawa, but in a nutshell: Freedom's Fury chronicles the 1956 Olympic semifinal water polo match between Hungary and the Soviet Union, which occurred during the Hungarian Revolution and is notoriously known as 'The Bloodiest Game in Olympic History.'
The Sibs joined forces to write and direct the documentary, which ended up opening more doors than they ever could have imagined. "It was an epic journey for both of us as filmmakers," says Megan. "I don't think either of us had a clue how big it would be in our lives… It's been a magical trip, Freedom's Fury, and it remains that way."
Her brother couldn't agree more. "It will always be a really cherished film for us," says Colin. "First of all, the subject matter captured two things that we're so passionate about as storytellers—highlighting this overlooked people power movement from the mid 50s, and then also it was very much a love letter to my big sport, water polo."
The Sibs aren't alone in their appreciation of the film's importance. In 2006, Colin and Megan were awarded the Knight's Cross Order of Merit of the Republic of Hungary, which is the highest civilian honour the Hungarian government can bestow. Earlier this month, the honour was extended to Freedom's Fury executive producers Quentin Tarantino, Lucy Liu and Andrew Vajna, all of whom were knighted for their contributions to the film.
GRAiNEY Pictures
Since the release of Freedom's Fury, things have been hopping for Megan and Colin. They both live in Los Angeles, where they run their production company GRAiNEY Pictures. The business recently moved into a gorgeous new space in Marina del Rey, and has a number of exciting projects on the go.
One such project is Game Day! College Football to the Max, an IMAX 3D film about college football across the U.S., which Colin and Megan are writing, producing and directing. Their team includes Seattle Seahawks head coach Pete Carroll as executive producer, as well as Academy Award nominees (and fellow Canadians) David Douglas as DOP and Diane Roberts as producer.
"It couldn't be a better time to be in business with IMAX," says Colin of the Canadian company. "It's such an exciting brand, and they're doing really amazing things… From an IMAX 3D movie perspective, (Game Day!) is truly going to be the ultimate in experiential filmmaking."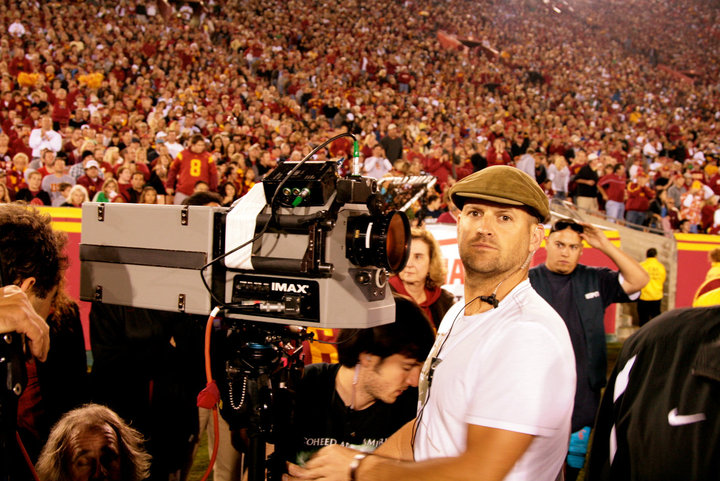 Another big fish on The Sibs' skillet is the feature documentary Being Canadian. The doc, which is produced by The Sibs and shot by Megan, was also written and directed by fellow Kickass Canadian Rob Cohen. You can read more about it in Rob's profile, but in essence, the film explores what makes Canadians so funny.
"Alliance is the distributor for Being Canadian, and we're pushing hard to have it debut at the Toronto International Film Festival this year," says Colin. "For Game Day!, we… hope to have a big release by IMAX next fall 2012."
Action and comedy aren't the only genres on the GRAiNEY Pictures roster. The Sibs remain true to the primary reason they became filmmakers, which was to help give a voice to those in need and draw attention to important social issues.
"We came on board to write and produce a documentary called Red Light about child sex trafficking in Cambodia," says Megan. The film, which recently aired on Showtime, was narrated by long-time Sibs collaborator Lucy Liu, and features Nobel Peace Prize nominees Mu Sochua and Somaly Mam.
"Somaly Mam was a former child prostitute herself who was trafficked and sold," says Megan. "Her life story is incredible. She eventually freed herself and escaped and now has started an organization that rescues other child sex prostitutes… It was a real pleasure working with her."
In January 2010, The Sibs traveled to Mumbai, India to shoot Meena, a narrative film based on the book Half the Sky. Working with a superb cast of Bollywood actors, Colin and Megan helped tell the true story of a young girl who was abducted and forced into prostitution. "We feel very privileged that we're able to use our story telling skills and our really talented team members to hopefully shed some light on some of these topics that need attention," says Colin.
Northern stars
The Sibs's career continues to take them around the globe. But in spite how many months, or occasionally even years, they spend away, Megan and Colin still consider Canada to be their home.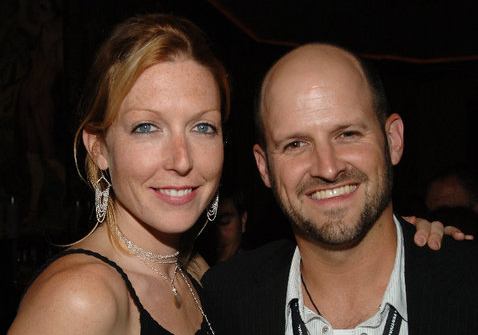 "Canada just represents so many things to me that I feel like are at the core of who I am, as a person and even as a filmmaker and storyteller," says Colin. "I feel like it's my North Star that keeps me oriented and balanced in the world somehow."
Megan couldn't agree more. "I've always had an inherent sense of who I am, and I would credit Canada for that. I feel like there's an incredible (freedom) to be comfortable in your own skin… Both Colin and I consider ourselves global citizens. But I think partly why we're able to have that privileged perspective is because we're Canadian and that's a very Canadian way of looking at the world."
*            *            *
For more on The Sibs, visit gpixer.com or 'Like' their Facebook page. For the latest on Being Canadian, visit BeingCanadianMovie.com, 'Like' the movie's Facebook fan page and follow @BeCanadianMovie on Twitter. To invest in the film and become part of Canadian history, check out the Being Canadian IndieGoGo page.