"Getting to make a living out of your own creativity… You can't really ask for much more than that."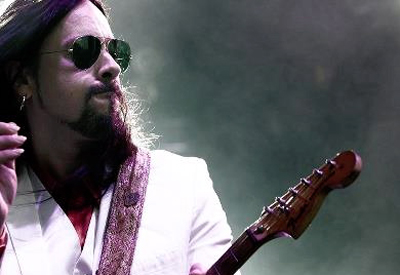 It's ironic that I'm in a position to be detailing Rob Baker's career, because I'm tragically unhip when it comes to music. I haven't exposed myself to the eclectic music some of my friends seem to find, and am largely at the mercy of radio, soundtracks and the occasional happy accident online when it comes to discovering artists.
I am, however, exposed to a lot of interview subjects, and I feel qualified to say that Rob is one of the finest. As guitarist for The Tragically Hip, he's easily one of Canada's most successful musicians. Yet he was more than willing to take an unexpected phone call from a stranger and fit in our interview on a Saturday morning before taking his two huskies dogsledding.
Rob was recommended as a Kickass Canadian by two of his compatriots, Ian and Jill Hodkinson. The couple lives in Gananoque, Ontario, not far from Rob's hometown of Kingston, and was quick to boast about his generosity with local causes and charities.
That was enough for me. I picked up the phone, and the next thing I knew, I was getting a firsthand account of the history of a band that has lasted nearly 30 years, touring the world and picking up countless awards along the way.
It all started on a couch.
Playing by ear
As a youngster growing up in Kingston, Rob didn't have a guitar. But that didn't stop him from playing. He'd leap off the living room furniture, strumming hard on the strings of a tennis racket, rocking out to Diamond Dogs and Led Zeppelin. "I'd get so into the music, I'd pretend that I was playing all the instruments with all my body parts," he says. "I'd just become a gigantic, spastic mess on the floor."
When he was 12, he finally started learning on the real thing. Before long, he was playing guitar in a band with some of his high school buddies at Kingston Collegiate & Vocational Institute (KCVI). After high school, he took a year off and played in a more focused band that travelled around Eastern Ontario, playing up to five nights a week. It was a great learning experience for him, but the long hours on the road took their toll. By the end of the 12-month stretch, he was ready for a change.
Rob and bandmate Gord Downie were about to begin their studies at Queen's University and couldn't keep touring through the school year. "We decided we'd leave that band and form our own band and just play for fun," says Rob. "That turned out to be The Tragically Hip."
The Tragically Hip
With Gord Downie on lead vocals, the pair picked up fellow Kingstonites Gord Sinclair on bass, Johnny Fay on drums and Paul Langlois as a second guitarist. Throughout the 1980s, The Hip played all over Kingston, hitting up everything from biker bars and Sweet Sixteen parties, to health clubs and strip clubs. But eventually, the time came to cast a wider net.
Rob says there wasn't one defining moment when the band had clearly arrived. He describes it as more of a slow outward spread. "And at a certain point, you've played everywhere you can in Kingston and you have to start looking elsewhere," he says.
At first, "elsewhere" meant nearby cities, like London, Ontario. Before long, it extended across the border to the United States, and eventually over the pond. Rob says one of the band's most memorable moments was opening for The Rolling Stones in Cologne, Germany. He and The Hip saw The Stones as a throwback to the early days of English R&B, and tried to mold themselves somewhat in that image. Having the opportunity to win over a crowd that had come to see The Stones was something of a milestone for the Canadian band.
Playing nice
Today, 28 years since forming, The Hip is still going strong. With five artists working closely over nearly three decades, it's a wonder they're still making beautiful music together. I asked Rob about the songwriting process and how he and his band mates resolve their differences.
"We certainly do clash over the creative process and I think that's a good thing," he says. "Generally when we're writing together, we sit down in a circle and toss ideas out. Everyone throws their ideas in and they don't become hit songs until everyone puts their stamp on them."
They rarely resort to a 'majority rules' approach, even if it's four against one. "We don't leave anyone outside," says Rob. "On some level, I think (that process has) slowed our progress as a band, but it's kept us together as a working unit."
These days, The Hip is logging hours in the studio writing for their next album, which they plan to release in late 2011 or early 2012. They're also gearing up to play a few shows this summer. In the meantime, each of the men is enjoying the break from touring by focusing on their solo projects.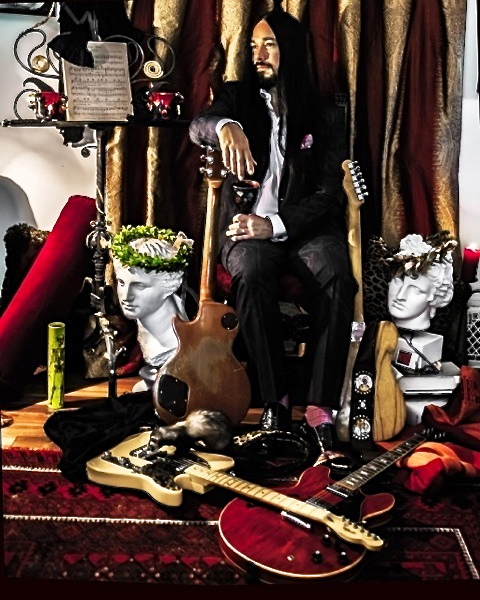 Stripper's Union
For Rob, that solo project is a second band called Stripper's Union, which he formed in collaboration with Craig Northey of the Odds. Its first album, Stripper's Union Local 518, was released in 2004, and its second, The Deuce, will be out in March 2011.
Rob describes Stripper's Union as "what The Hip would sound like if I had my way." He says it's a little heavier on the R&B side, with more of an Otis Redding feel. The band's latest album will feature a cover of Gordon Lightfoot's The Circle is Small, to which Rob added a darker, edgier slant.
The band provides a much-needed creative release for Rob, due largely to what he calls the "communist songwriting collective" observed by The Hip. "I write 15 or 20 songs a year that I think are complete songs," he says. "Maybe two or three or four of those will end up on The Hip record, and the rest sit on a shelf… You need to get these songs out somehow."
Jim Bryson and The Hip
Playing in a second band also offers Rob the opportunity to collaborate with different artists, which is something he welcomes with open arms.
When Kickass Canadian Kathleen Edwards featured a new keyboardist in one of her opening acts for The Hip, he took notice. It turned out the musician was none other than Kickass Canadian Jim Bryson, better known as singer-songwriter and guitarist for Jim Bryson & The Weakerthans, than as a keyboardist.
"I'm a huge fan (of Jim's)," says Rob. "(He wrote) The Occasionals and I absolutely love that album. I went up to him and I salivated all over him and told him how much I loved him."
Once Rob came down from his star-struck high, he told Jim that The Hip was developing a lot of material that would benefit from a keyboardist, and opened the door for the Ottawa-based musician to join his band on the road. In 2009, Jim spent seven months touring with The Hip.
Playing for others
That kind of generosity of spirit is something every member of The Hip regularly practices. For starters, there's the Hen House—the bank of prime seats at every concert they play. That section is reserved for ticket holders who bring in the most contributions to Food Banks Canada. "We set up big bins and people bring food," says Rob. "People who come with (a lot) of food get their tickets upgraded."
Then there's the rotating donation policy, whereby one band member per show donates 10% of his profits to a charity of his choice. Rob's focus of late has been on music programs in Kingston elementary schools; his share of the proceeds goes toward buying new instruments for the students. The band members also make a point of donating to the Joe Chithalen Memorial Musical Instrument Lending Library (Joe's M.I.L.L.), established in honour of the late Kingston bass player Joe Chithalen.
But The Hip's generosity dates back to the band's earliest days. Since the late 1980s, every show they've played in their hometown has been held as a benefit, with all of the proceeds going back to various Kingston charities.
Most of that money has gone to pediatric initiatives, largely as a tribute to Gord Downie's late nephew who passed away from a heart condition at only five years of age. The impact of that experience is reflected in The Hip's song Fiddler's Green, which they played for CTV's 2010 telethon Canada for Haiti.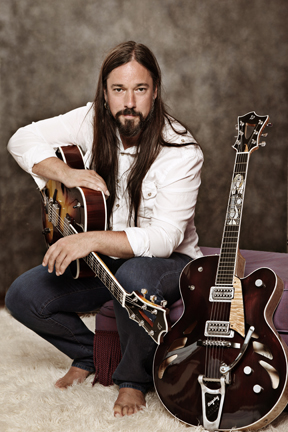 Playing by heart
The Hip's success is undeniable. They've won countless Juno Awards, including Most Promising Group of the Year in 1990, Group of the Year in 1995 and 1997, and Best Single (Bobcaygeon) in 2000. They were inducted into Canada's Walk of Fame in 2002, and the Canadian Music Hall of Fame in 2005.
But awards and accolades aren't why The Hip came together. This is, after all, a band that was formed so its members could "play for fun." The five are a decidedly grounded bunch. Most of them still live in their hometown. Rob has been married to Leslie Galbraith for nearly 22 years, and together they're raising their 16-year-old son Boris.
Rob cautions budding musicians that they shouldn't go into the business for fame or fortune. "There's only one reason to do it, and that's because you really love what you're doing," he says. In light of today's technology, he says it's harder than ever to earn a living as a musician. "Very few people make money."
That's not to say it isn't possible; he's living proof that it is, and he appreciates the privileged position he's in. "Getting to make a living out of your own creativity," he says. "You can't really ask for much more than that."
But money is never the motivation behind his music. Rob's songs come from the heart of an inspired little boy who loved the guitar so much that he didn't wait to get one before he started strumming.