"It's good to remember, at times of division and in times of crisis, that people are good and want to be working together and want to be helping each other."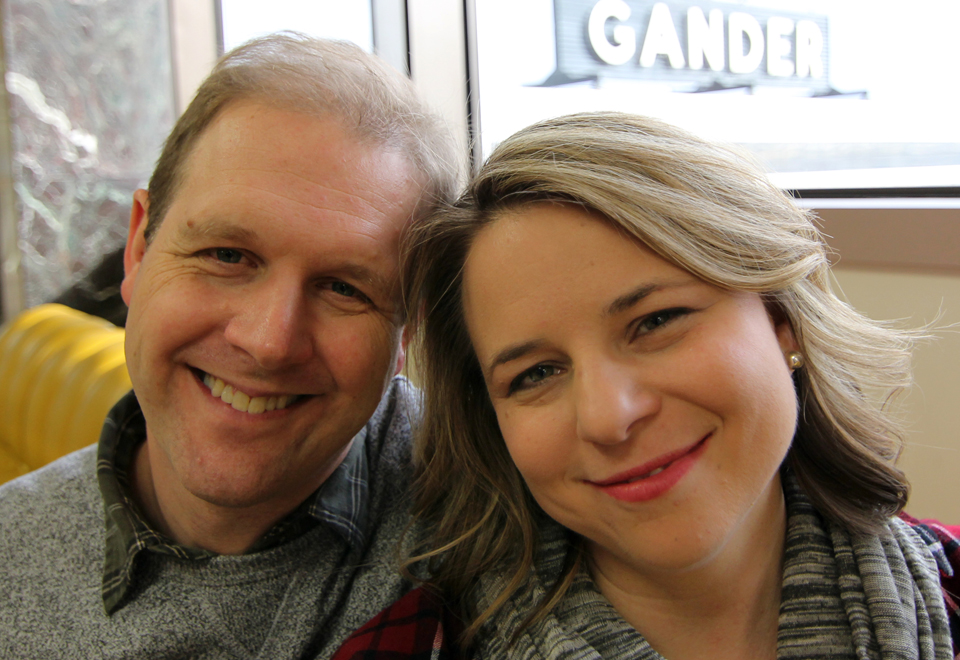 "At the end of the day, people won't remember what you said or did; they will remember how you made them feel."
That Maya Angelou quote stuck with me from the first time I heard it. And it came racing back to mind when I recently reconnected with David Hein, who is one half of the dream writing team that created the new Broadway musical smash Come From Away (his wife, Irene Sankoff, is the other half).
As teenagers, David and I were in the same Ottawa, Ontario acting group—Trevor John Studios, led by Kickass Canadian Trevor John Leclerc (and also attended by Kickass Canadians Matthew Edison and Hannah Moscovitch). Looking back on that experience, I can't remember many specifics about David, other than that he was very musical. But I clearly remember his presence: He was warm, kind, compassionate, committed and endearing, with an inherent goodness. And he usually sported a smile, the kind that makes your own heart happy.
In collaborating with David and Irene for this article, I joyfully discovered that he's still the same solid person he was when I first knew him, and that Irene shares his many wonderful personal traits. Knowing that makes it all the more fabulous to watch the stellar success they're having with their latest production. (To borrow another famous saying, "it couldn't happen to nicer people.")
"Irene and David have already made an indelible mark on Canadian theatre as intimate and personal storytellers, bringing authentic Canadian voices to the international stage with two successful shows that will continue to be produced for many years to come." —Kickass Canadian Trevor John Leclerc
Come From Away
Since Come From Away opened on Broadway March 12, 2017, it has attracted a wide range of celebrities and high-level politicians, from Prime Minister Justin Trudeau, to Kickass Canadians Alan Doyle and Allan Hawco, to Cindy Crawford. It came to New York after a nearly two-month run at Toronto, Ontario's Royal Alexandra Theatre and two special charity performances in Gander, Newfoundland, where it all began. (Not to mention a five-year lead-up that involved workshops across North America and record-breaking runs in San Diego, Seattle and Washington.)
Come From Away tells the story of what happened when 38 passenger flights were rerouted to Gander in the aftermath of the September 11, 2001 terrorist attacks on New York City. In a touching, hilarious and unorthodox musical that is unafraid of breaking dramaturgical rules, audiences across Canada and the United States are discovering the truth of that terrible time: That some good happened, too.
Namely, that Gander's population of 9,000 went above and beyond to welcome the 7,000 stranded, frightened passengers, and that all of them came together in a beautiful demonstration of cooperation, collaboration and compassion.
In David's words, "It's good to remember, at times of division and in times of crisis, that people are good and want to be working together and want to be helping each other."
David and Irene started working on Come From Away in September 2011, after being introduced to the story by Michael Rubinoff, who runs Sheridan College's Canadian Music Theatre Project, where the show was first developed. The couple received a generous grant from the Canada Council for the Arts to conduct research in Newfoundland, so they travelled to Gander for a 10th anniversary commemoration of the World Trade Centre attacks and spent a month interviewing close to 16,000 people—locals and "come from aways" who were affected by the rerouting.
"Every story that we were told out there was amazing," says David. "It either made us cry or made us laugh, and we just came back with all these stories and couldn't wait to share them."
The writing duo set to work creating composite characters that captured the hearts and stories of many of the locals and travellers. In so doing, they crafted a uniquely authentic show that relies on direct address and, at times, verbatim text from their Gander gatherings. "Everyone is telling a story throughout the entire show, constantly, to the audience and with each other," says David.
It was important to David and Irene that they accurately reflect what happened in Gander and that they honour the people involved—those who generously opened their doors, as well as the passengers who had nowhere else to turn.
"Constable Oz Fudge in Gander said that the 7,000 people on those planes had every right to be the most miserable sons of bitches that ever walked the face of the Earth, and they weren't," says Irene. "The cooperation went both ways and I think that's an example of what can happen when someone extends a helping hand. More often than not, you're going to get people to cooperate with you."
"David and Irene were so careful and so respectful in their research and their creation of the great Come From Away project. It's not always that I think people from outside Newfoundland quite get it right, but they did. They're brilliant songwriters and people-observers, and their generosity and depth of spirit is in every line of that show. These guys are shining stars." —Kickass Canadian Jillian Keiley, Artistic Director, National Arts Centre English Theatre
Common ground
As much as Come From Away's success can be attributed to the great story behind it and the people who inspired it, a very large part is also due to the synergy between David and Irene.
The couple met in September 1994 on their first day at York University. He was there for a BFA in Theatre Production and Design; she was enrolled in Psychology and Creative Writing. But they shared, among other things, a deep passion for music.
Growing up in Regina, Saskatchewan before moving to Ottawa as a teenager, David was first hooked on music through the folk festival scene. "I remember my mom taking me to the Winnipeg Folk Festival and seeing bands like Great Big Sea and Blue Rodeo playing onstage," he says. "I'd be dancing in front of them, and just listening to every CD I could. That's what I grew up on and that's what I always wanted to do. So getting to work with Bob Hallett from Great Big Sea as our Newfoundland music consultant on Come From Away has been sort of a dream come true."
(As an extension to that dream: "We just met Alan Doyle the other night when he came to play B.B. King Blues Club & Grill—he went to our show first, and then we all went to his show and out to the bar.")
For Irene, her earliest musical fixes came from "watching all those old black and white musicals on TV, and being obsessed with dance and music and any type of performances. I started to go to live performances when I was about 10 years old at the local high school, and just absolutely fell in love with the idea of musical theatre."
New York, New York
With dreams of going pro at singing-songwriting and acting, David and Irene moved to New York City in 1999. She pursued an MFA in acting from The New School's Actors Studio while David, who had dual citizenship thanks to his American parents, worked at a Muppets recording studio (and borrowed their equipment to record songs in his off hours).
They lived at International House, joined by students from 110 different countries. Many were studying at the Manhattan School of Music, others at various local acting institutions. It was in that city, in that company, that David and Irene found themselves on that fateful Tuesday morning in September 2001.
As the students waited for one another to come safely back, making sure that each person was accounted for, the small community of people from around the world found new reasons to connect.
"Someone sat down at a piano and started to play, and we all gathered around," says David. "There's something about music that helped us during that period. And the feeling in New York after that—there was this real sense that we were all having this shared experience and all needed each other. We were all on the same page."
The experience brought David and Irene closer as a couple, too. Already engaged, they decided not to wait any longer, and the two were married at City Hall in October 2001.
It also made them uniquely qualified to write Come From Away. "We couldn't have written the show without those experiences," says David. "It was a combination of being Canadian and having lived in New York during 9/11… There was something about that time, about that kindness and that lack of boundaries between people, that we saw in the story about Newfoundland."
Irene agrees. "There was something very healing to know that while we were struggling to get through our fear and our emotions and feeling unable to help, there were people who were helping," she says. "People who could actually do something and, even more miraculously, who did it."
"There's something really good in remembering that there are always more helpers in the world than people who perpetrate (wrongdoings)," says David.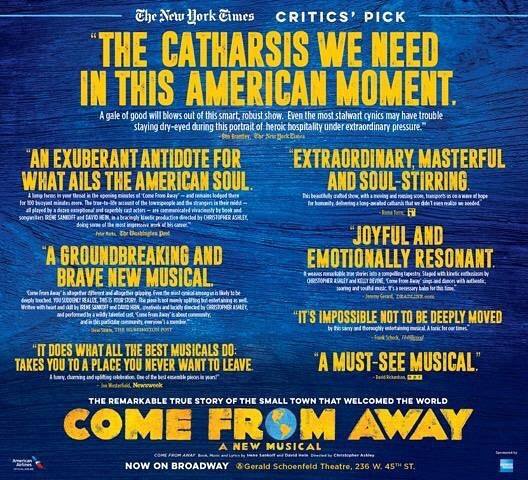 Truth be told
A few years after 9/11, David and Irene moved to Toronto, building on what David calls "a really strong tradition of people going away, studying and learning, and bringing that back to Canada."
Then, life got busy. With day jobs in teaching and graphic design to pay the bills, both eagerly pursued acting and music on the side. They lived together, but rarely spent time together.
By 2009, they'd had enough of being "apart." So, being the creative thinkers they are, they decided to cultivate couple time by writing, producing and performing in a musical together.
David had written a song called My Mother's Lesbian Jewish Wiccan Wedding, based on the true story of his mother coming out, falling for a Wiccan woman and getting married. He and Irene turned it into a musical of the same name, and it became the hit of the 2009 Toronto Fringe Festival.
"For us, truth has always been as interesting or more interesting than fiction," says Irene.
"There's this power to it, somehow," says David. "At the end of My Mother's Lesbian Jewish Wiccan Wedding, we'd put up slides of my mom's wedding and you'd hear people in the audience saying, 'Oh, it's all true!' There's something that reaches inside you and makes you happy that it actually happened."
The show was picked up by Mirvish Productions, cementing David and Irene's status as musical-theatre creators—and as a dynamo writing duo.
They've been close collaborators ever since, and they make it work by observing a number of self-imposed rules. They don't write when they're tired, angry or hungry; they don't discuss their shows in the morning or in bed. And they do their best not to let work encroach on family time with their three-year-old daughter, Molly.
"We try to carve out little bits of us that aren't involved with the show," says Irene.
"But at the end of the day, it's this amazing thing to have your collaborator be your partner in life, joined at the hip and facing the same direction," says David. "And to know that regardless of what happened that day or regardless of how good or bad your writing is, that the person loves you. There's nothing more powerful than that. The benefits far outweigh the tough times and it's wonderful."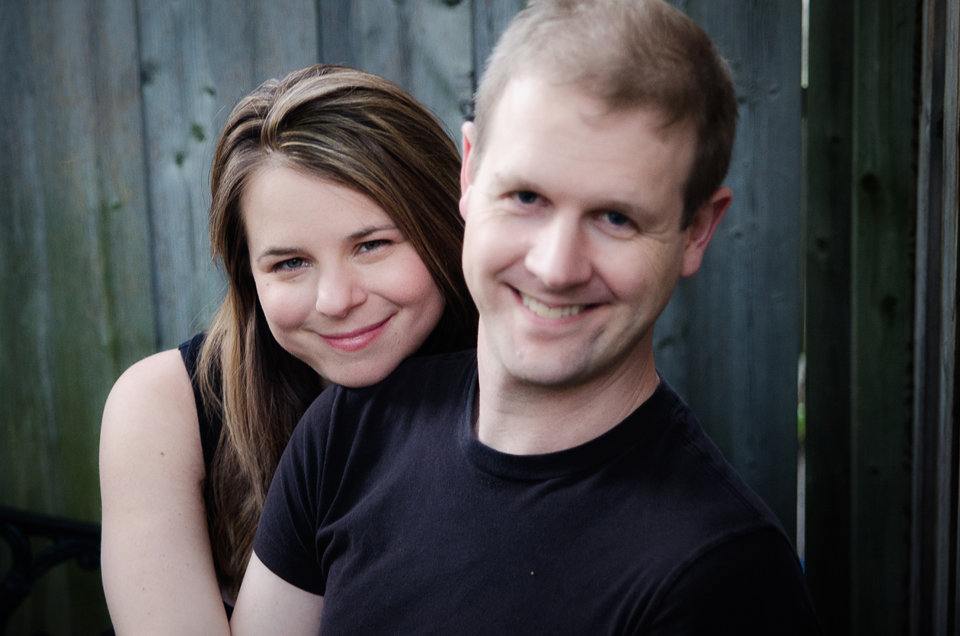 Staying present in the future
These days, David, Irene and Molly split their time between New York City and Toronto. The couple continues to tweak and polish Come From Away, and have begun work on a new musical, which will also draw heavily on true stories. And they hope to perform again in one of their shows at some point.
But mostly, they're just taking things as they come.
"It has been such a long road," says Irene. "I could not have predicted what my life would look like now and I honestly can't predict what it will look like tomorrow. Having been in the business for decades, (the success with Come From Away) has been a relief and a surprise, and we never take a moment for granted because we know that it doesn't happen to everyone.
"We've started to get a lot of interesting offers coming our way and there's a million different directions we could go in. In the present moment, we are so busy it's hard to know what we'll do next. The doors are open, we just need to keep walking through them."
"That's what we've done along the entire road, just really try to be present tense," says David. "We never set out to write a Broadway musical. Our plan was always just to be focused on the story that we were telling—to tell the truth of what happened out there, to share this amazing story."
With that story, and others they choose to tell, David and Irene impart the tremendous gift of making us all feel deeply, in a way we won't soon forget. In their case, though, it's a good bet that people will also remember what the pair has said and done. It's too important not to.
*           *           *
For the latest on David and Irene, follow @SankoffandHein on Twitter.
Thank you to Wayne Wolfe of Polk & Co. for helping to arrange this interview.