Kickass Talks for CARE, inspiring and delicious
On Sunday, October 2, 2011, dozens of Ottawa's finest came out to kick off the Thanksgiving season in style at Kickass Talks for CARE.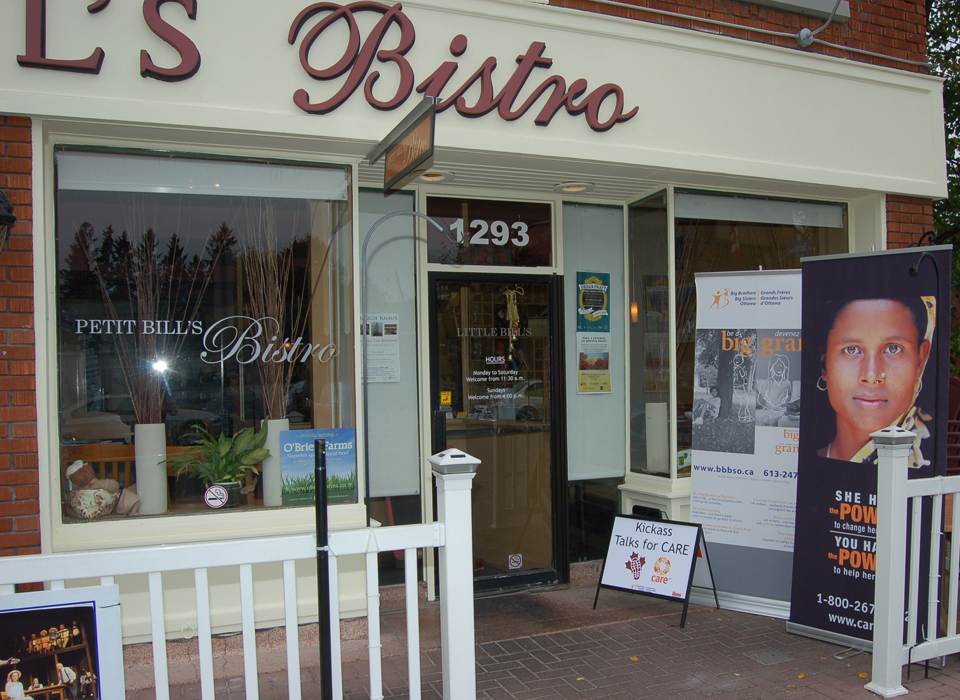 Together, we raised $3,780 for CARE Canada (and counting—the online donation site is still up, for those of you who'd like to contribute) and $2,249 for Big Brothers Big Sisters Ottawa (BBBSO).
Terry and Randy Fitzpatrick, the proud owners of Petit Bill's Bistro, opened their doors and welcomed us in for homemade goodies, hot drinks (plus a few cool ones) and some fantastic talks by the Kickass Canadians.
Talented singers Lisa Corscadden and Heather Marshall set the mood with their beautiful music, offering a sweet accompaniment to the dessert buffet and silent auction bidding (with all proceeds going to BBBSO).
Around 1pm, the talks got underway. Rosemary Tassie from CARE Canada and Eric Lapierre from BBBSO each said a few words, before MC and CBC Radio host Amanda Putz got up to introduce the Kickass Canadian speakers.
Mobile business advisor Rob Woodbridge was up first, taking the audience around the world as he talked about how travel (a.k.a. brain juice for entrepreneurs) has the potential to shift perspectives and inspire change.
Next, journalist and media icon Kevin Newman enlightened us all about how mobile and visual media are transforming the way we communicate and posing a real challenge to hierarchy.
World-renowned Arctic and polar explorer Richard Weber shared his expertise on the profound climate changes that have taken place in the North. It was a sobering talk, but an important message to hear: climate change is very real and is accelerating at a far greater pace than anticipated.
Julie Drury followed up with a heartfelt talk about her four-year-old daughter Kate's health struggles, the need for medical advocacy, and the incredible new complex care program at the Children's Hospital of Eastern Ontario (CHEO), which Kate and the Drury family have benefited from.
To wrap things up, ultrarunner and fitness trainer John Zahab explained how his training philosophy can be applied to improve performance for anyone, from elite athletes to those simply looking to stay active.
After the talks, guests and speakers mingled and chatted, making time for a few last visits to the silent auction and baked goods tables.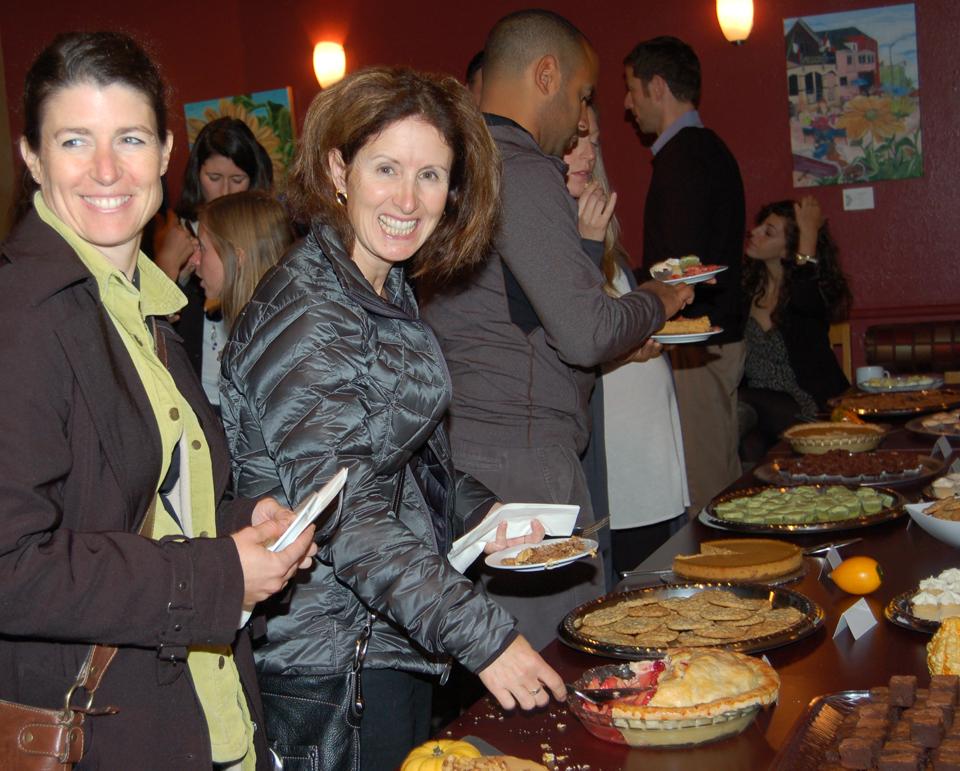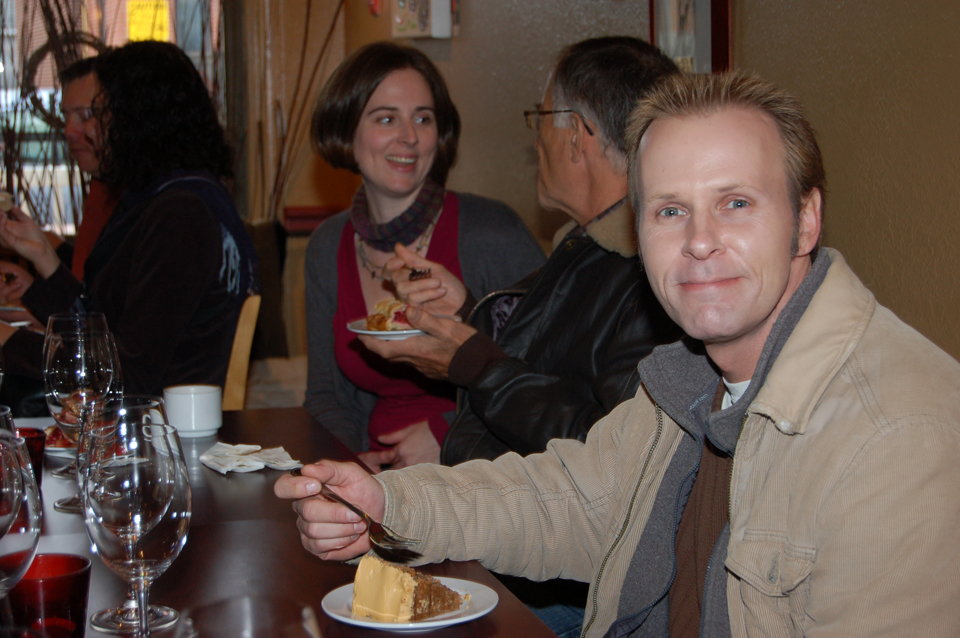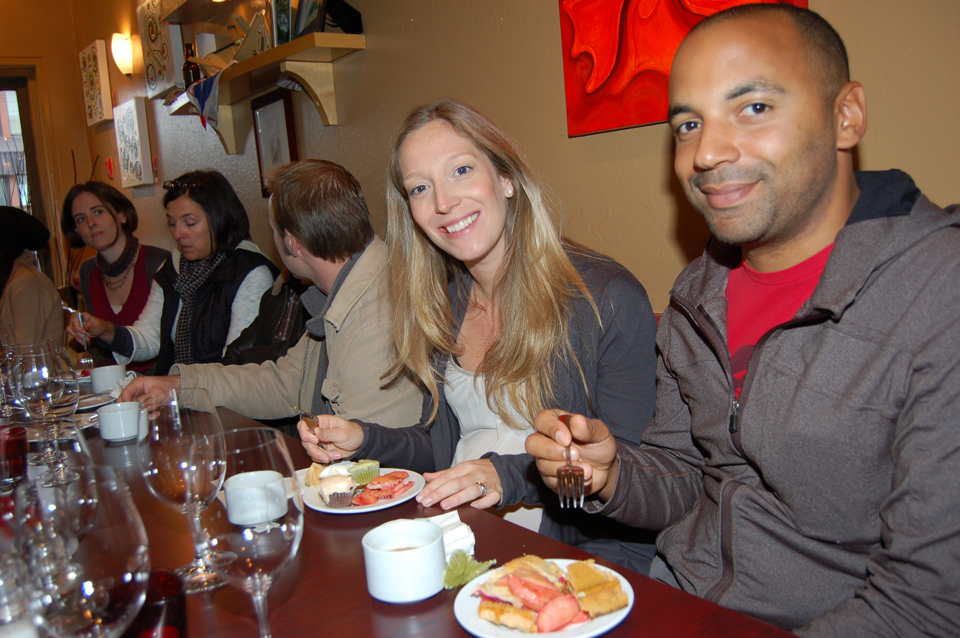 Other Kickass attendees included rugby great Al Charron, iconic painter Andrew King, prolific designer Emily Chen and gifted filmmaker Miles Finlayson (who also volunteered his time to help set up the event).
Thank you!!!
Kickass Talks for CARE went as well as I could have imagined, and there are many people to thank for its success. Caitlin Brookes, Margaret Jensen-Palmer and Catherine Jensen for volunteering alongside Miles; they were invaluable in making sure things ran smoothly throughout the afternoon. Rosemary Tassie and Laura Nicol from CARE Canada, and Eric Lapierre from BBBSO, all instrumental in getting Kickass Talks off the ground. Dave O'Heare and his assistant Ian for setting up the sound system. Brad Turcotte at The Printing House for giving me a great deal on signage. All the Kickass Canadians—speakers and attendees alike; it was inspiring to have you among the crowd. Lisa and Heather for making such sweet music together. Terry and Randy for letting us take over Petit Bill's Bistro all morning and most of the afternoon. And of course everyone who attended the event or contributed online; Kickass Talks for CARE wouldn't have meant much without you.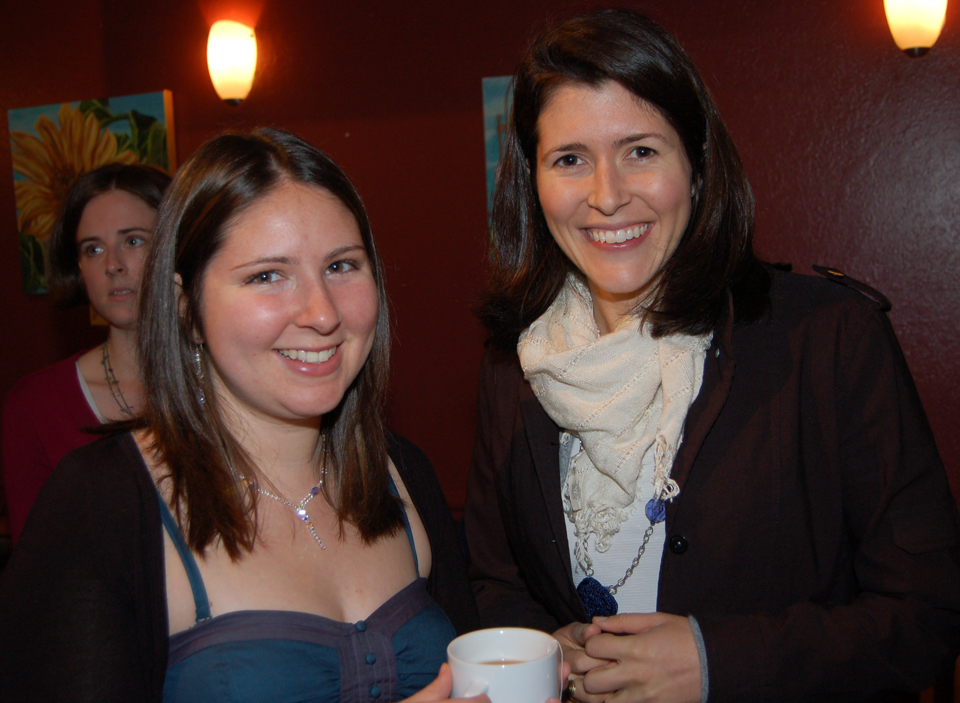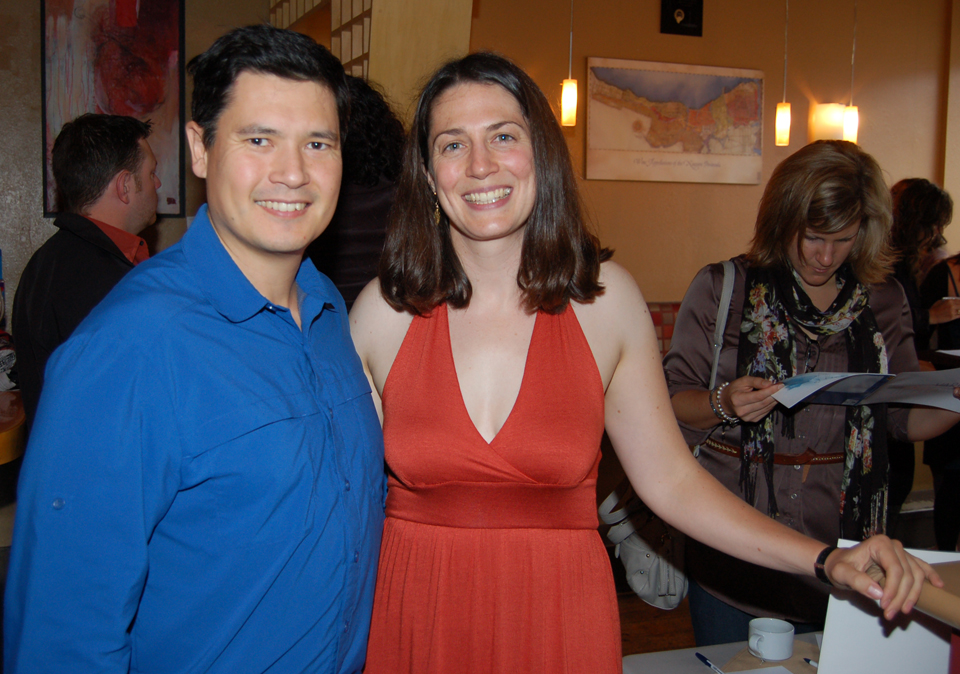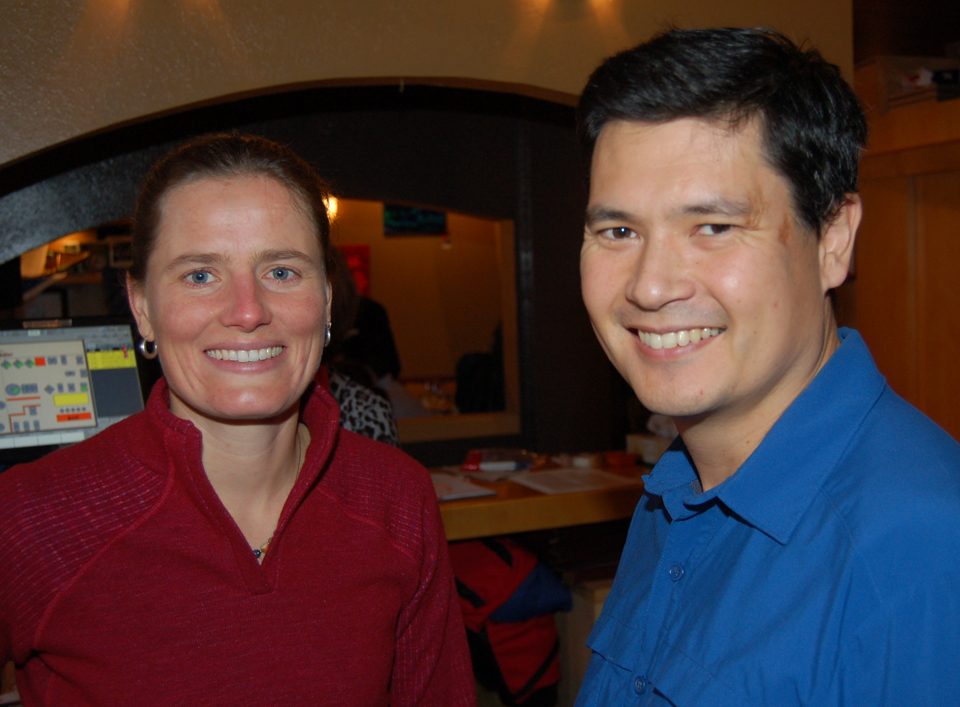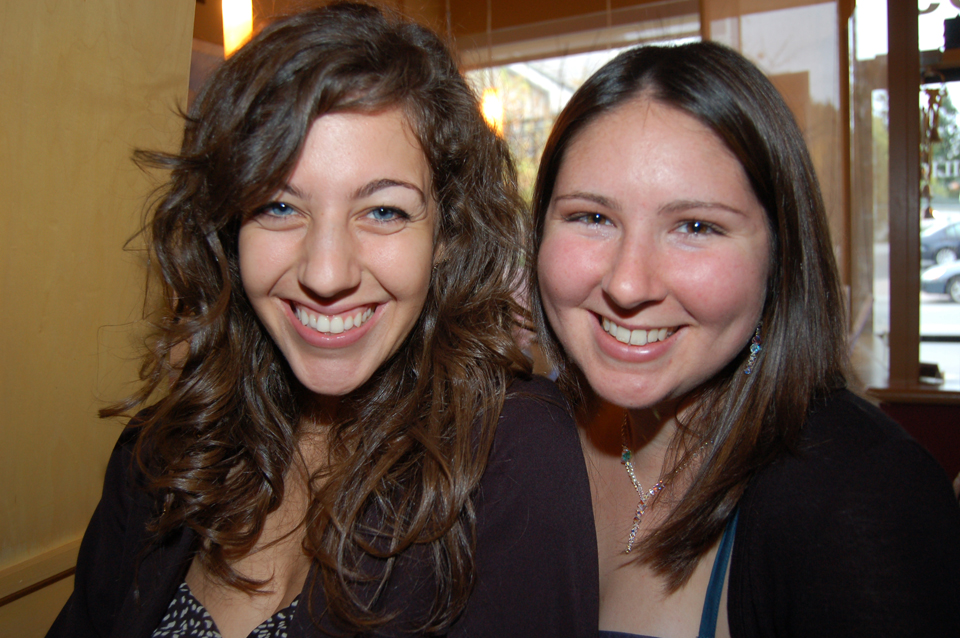 Thank you also to the sponsors who donated to the silent auction. Because of their generosity, Kickass Talks for CARE raised $2,249 for BBBSO. They are: Al Charron; Amanda Large; Amanda Sage; Andrew King; Barbara Long; Bridgehead; Caitlin Brookes; CanvasPop; Changes Hair Studio; Clothes by Muriel Dombret; Dr. Emma Stodel; Great Canadian Theatre Company; impossible2Possible; Kinya Ishikawa; Kitchenalia; Magpie Jewellery; Michelle Valberg; One Tooth Activewear; Ottawa Balance Bikes; Ottawa High Performance Centre; Ray Zahab; Roy Henry Vickers; Tivoli Florist; Victoire.